---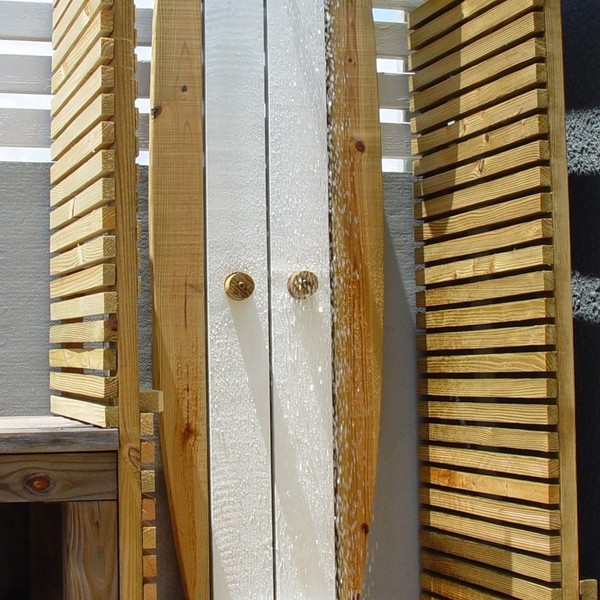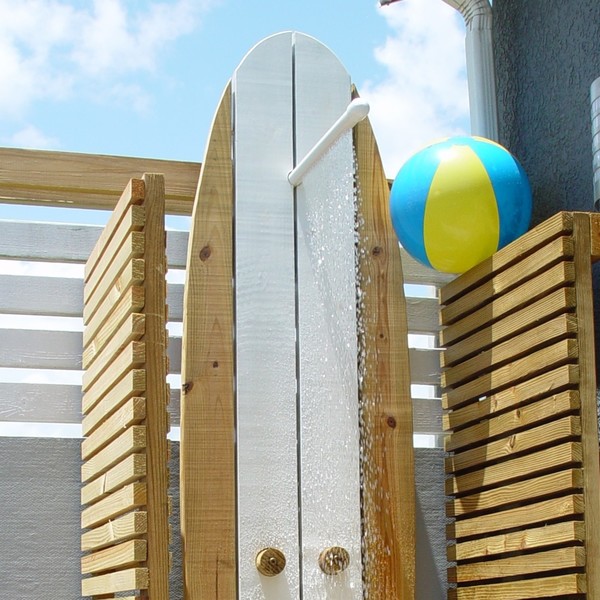 The Surfboard is made from standard pressure treated wood. Because wood will warp and bend the 2x6 boards that make up the surfboard are spaced 1/4".
The base of the shower has thick layer of stone pebbles.
The pluming is easily done with PVC pipe. To keep the project cheap PVC faucet - ball valves were used and fitted with wooden knobs. The shower head is made from a 1" PVC pipe where several tiny holed were drilled.
Because it is an outdoor shower it is convenient to be able to just wash your feet. This is done with a horizontal pipe with holes at an angle about 12" above the base.
The sides of the shower are also made with pressure treated wood and the slats are spaced 1/2".
Project cost: $300
Show More
---
---
Members Also Viewed
back to top?
Please confirm your email address.
Select some categories to pick the kinds of projects that show up on your home page:
Welcome to your RYOBI Nation quick start guide, a fast and easy way to see everything that's waiting for you!
Your feed shows the latest projects from the categories you've selected, right on your homepage!
Are you working on something awesome? Upload your DIY projects today, and share with other members.
We award monthly and annual prizes for the best projects, worth up to $2500 in RYOBI tools! That's a lot of hardware, and it could all be yours.
RYOBI Nation is a positive connection between people who are creating great things.
You can follow fellow members, like their projects, and comment to let them know they're doing a great job.
Come back to RYOBI Nation often to see what is new and to stay in touch.
If you're on a mobile device, don't forget you can add RYOBI Nation to your home screen for quick access to your project feed.
---
Surfboard Shower
by mkcfl
Aug 16, 2012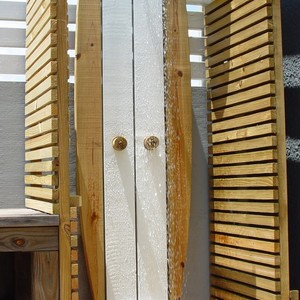 The Surfboard is made from standard pressure treated wood. Because wood will warp and bend the 2x6 boards that make up the surfboard are spaced 1/4". The base of the shower has thick layer of stone pebbles. The pluming is easily done with PVC pipe. To keep the project cheap PVC faucet - ball valves were used and fitted with wooden knobs. The shower head is made from a 1" PVC pipe where several tiny holed were drilled. Because it is an outdoor shower it is convenient to be able to just wash your feet. This is done with a horizontal pipe with holes at an angle about 12" above the base. The sides of the shower are also made with pressure treated wood and the slats are spaced 1/2". Project cost: $300
Project Information

| | |
| --- | --- |
| Difficulty: | Intermediate |
| Categories: | Exterior Spaces, Construction |