Return to Projects Listing
Storage Bench
This is the perfect bench for a number of places. The entryway, the foot of the bed or even under the TV would be a great place to have additional seating and hidden storage. The half lap construction, not only looks great but is a good solid place to take a seat or store whatever you need to get out of sight. Drawer slides help the seat glide effortlessly across the top of the bench.
View Project PDF
Videos
---
Steps
---
Per the plans provided, cut and assemble the sides using #20 biscuits and wood glue, clamp and let dry.
---
---
---
Install the filler strips on the bottom shelf and the seat rails and supports with wood glue and 1-1/4" brad nails. Then, drill pocket holes (3/4" joining material thickness) in the feet and flip the bench over and install the feet with 1-1/4" pocket screws
---
Finish the bench with wood stain of your choice and cover the seat with 2" foam and fabric of you choice. When stapling the fabric to the seat do make sure to leave each end of the seat clear where the drawer slides will be located so there is no rubbing.
---
Finally, install the drawer slides to the bottom of the seat and then attach to the bench seat rails.
---
spacer
---
---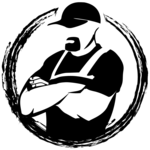 Project Information
Difficulty: Intermediate
Tools Used:
Materials Used:
qty 1 - 3/4" x 2

fabric

staples

2" thick foam (22" x 16")

22" drawer slides (pair)

wood glue

1-1/4" brad nails

1-1/4" pocket screws

#20 biscuits

qty 1 - 2 x 4 x 8

qty 5 - 1 x 6 x 8

qty 1 - 1 x 3 x 8
also by Rogue Engineer
---
Related Projects