Step: 1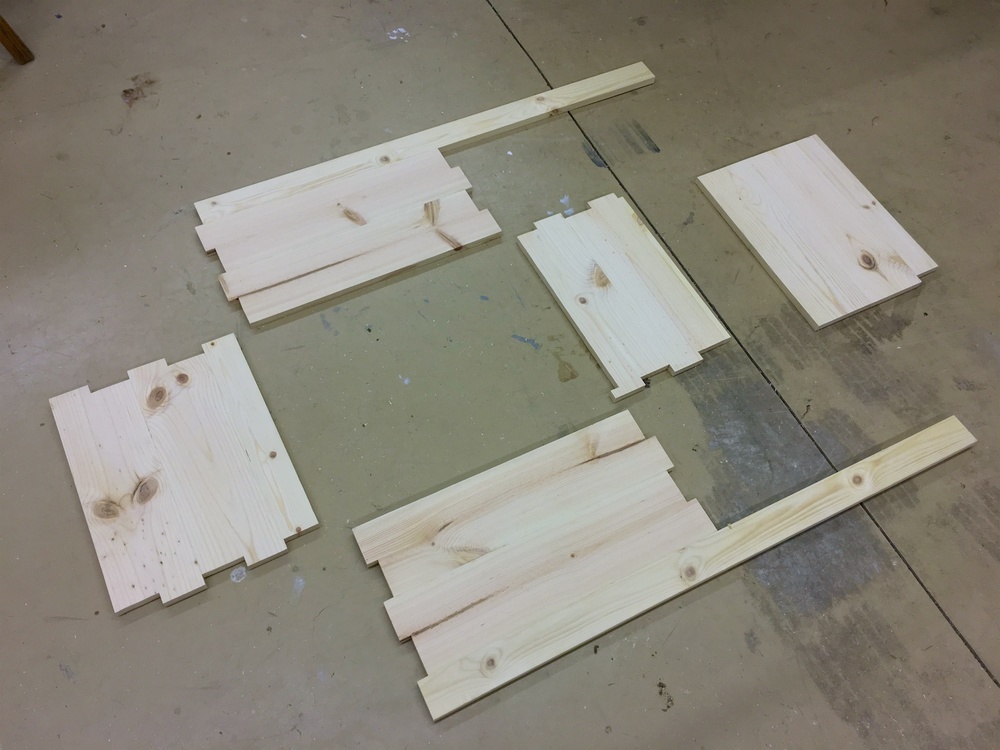 Per the plans provided, cut and assemble the sides using #20 biscuits and wood glue, clamp and let dry.
Step: 2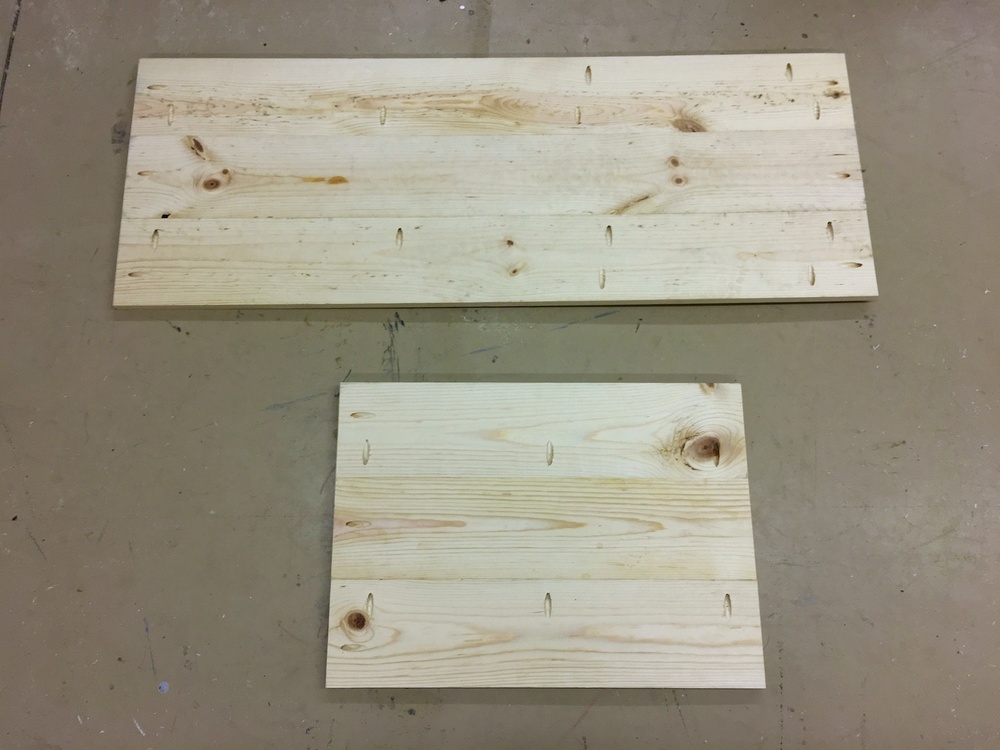 Cut and assemble the top and bottom using wood glue and 1-1/4" pocket screws OR #20 biscuits.
Step: 3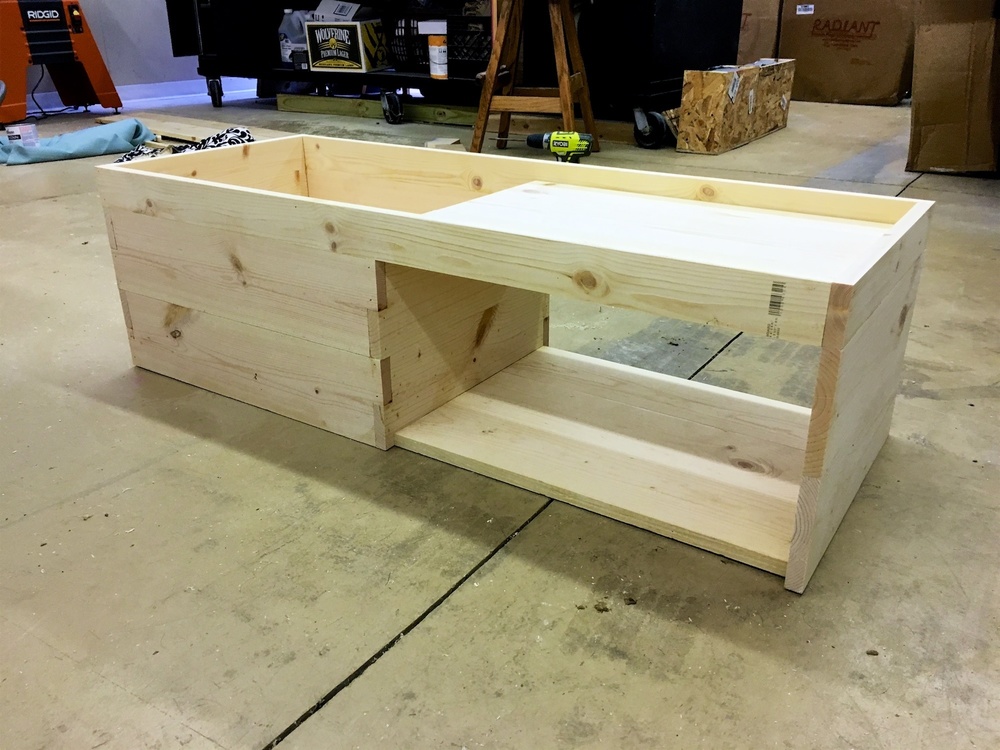 Assemble the frame of the bench with wood glue and 1-1/4" brad nails.
Step: 4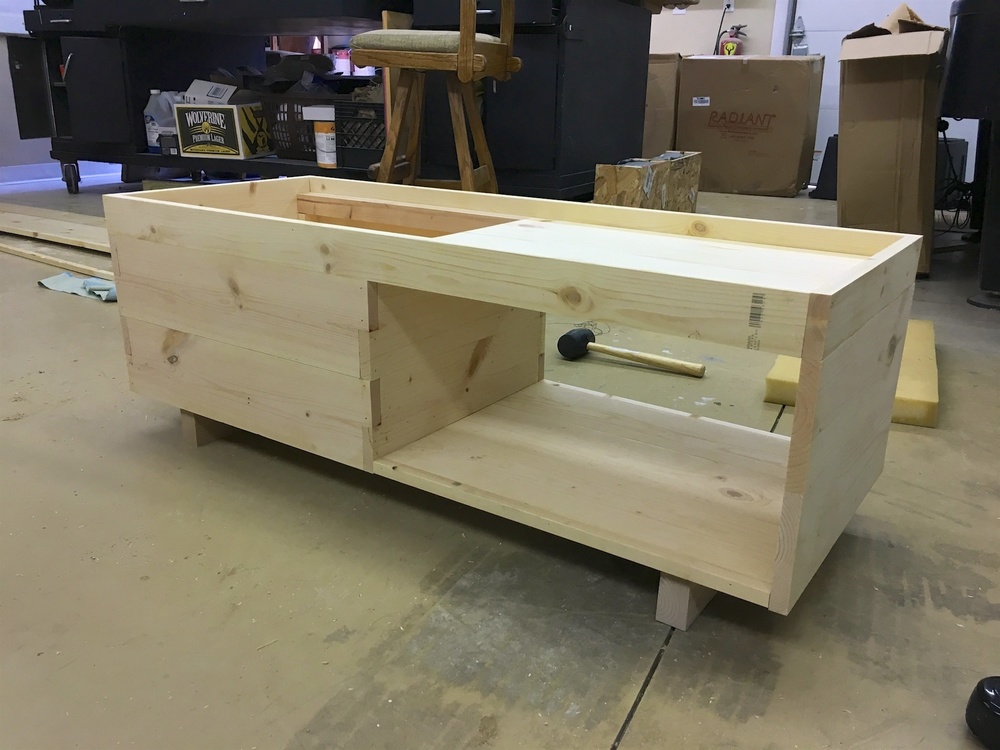 Install the filler strips on the bottom shelf and the seat rails and supports with wood glue and 1-1/4" brad nails. Then, drill pocket holes (3/4" joining material thickness) in the feet and flip the bench over and install the feet with 1-1/4" pocket screws
Step: 5
Finish the bench with wood stain of your choice and cover the seat with 2" foam and fabric of you choice. When stapling the fabric to the seat do make sure to leave each end of the seat clear where the drawer slides will be located so there is no rubbing.
Step: 6
Finally, install the drawer slides to the bottom of the seat and then attach to the bench seat rails.