---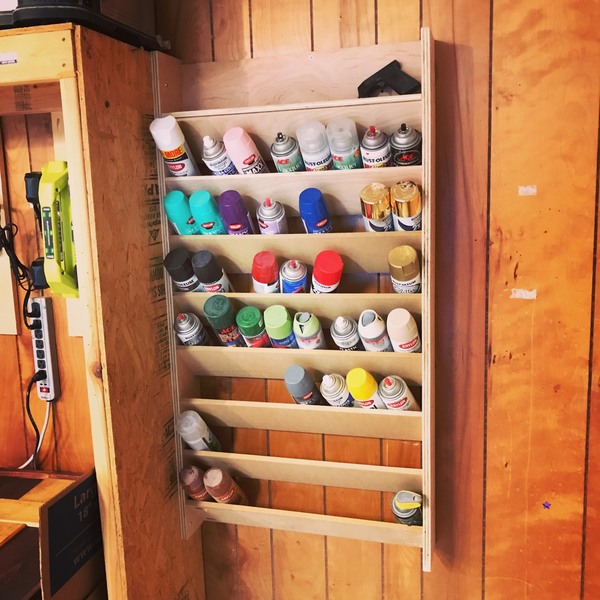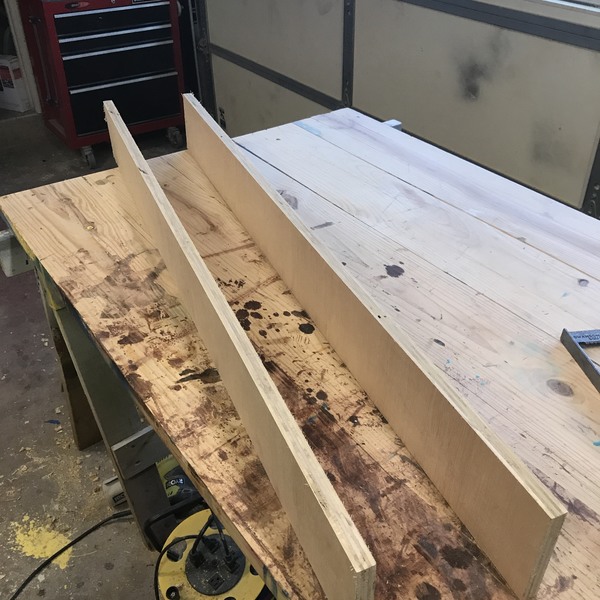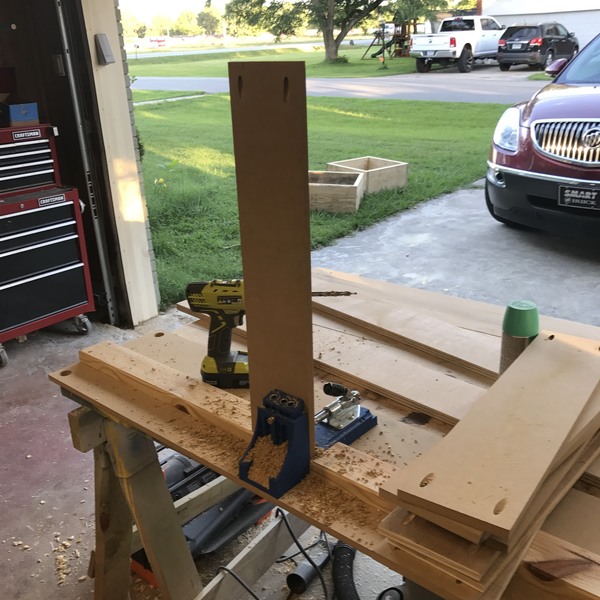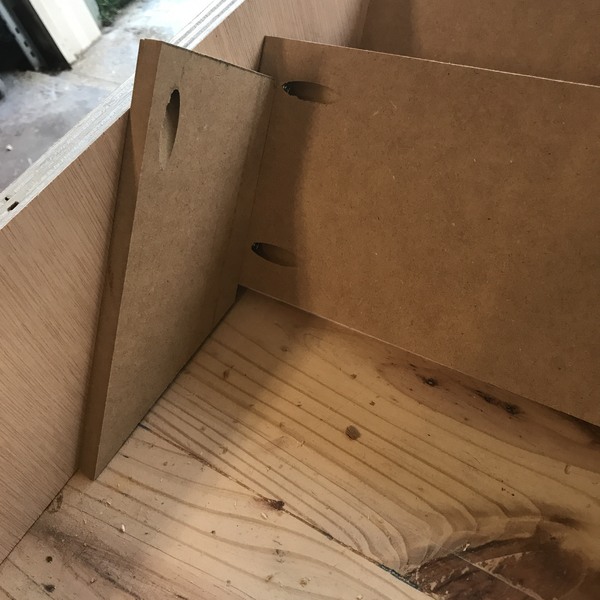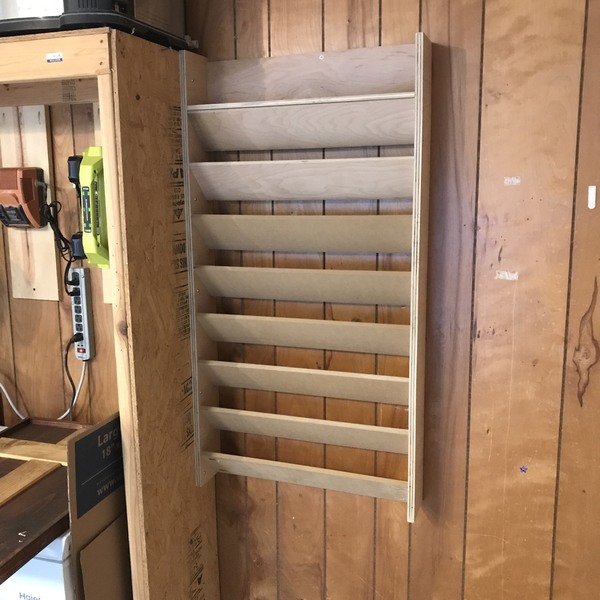 If you are like me you have random spray paint cans all over your shop.
I used random scrap plywood and MDF since its just a shop project and to keep me from having to buy and materials.
I started by ripping the two side to width and figuring out how wide to make the shelves.
After getting the shelves cut to size I added pocket holes to each end with my KreJig K4.
To help align the shelves and provide proper spacing I made a quick jig from a cutoff.
After I had the angles shelves attached I added one more to the top, but this one is flat so I can stack things on top if needed.
I also added a ledger board across the back at the top so I would have a place to screw it to the wall.
Once it was hung all I had to do was find all my paint and load the new organizer up.
Thanks for taking the time to look at my project.
Follow us on Instagram at CraftSmiths_Homemade for more?
Happy Building
Bo
Show More
---
---
Members Also Viewed
back to top?
Please confirm your email address.
Select some categories to pick the kinds of projects that show up on your home page:
Welcome to your RYOBI Nation quick start guide, a fast and easy way to see everything that's waiting for you!
Your feed shows the latest projects from the categories you've selected, right on your homepage!
Are you working on something awesome? Upload your DIY projects today, and share with other members.
We award monthly and annual prizes for the best projects, worth up to $2500 in RYOBI tools! That's a lot of hardware, and it could all be yours.
RYOBI Nation is a positive connection between people who are creating great things.
You can follow fellow members, like their projects, and comment to let them know they're doing a great job.
Come back to RYOBI Nation often to see what is new and to stay in touch.
If you're on a mobile device, don't forget you can add RYOBI Nation to your home screen for quick access to your project feed.
---
Spray Paint Organizer
by Smithb29
Jun 09, 2017
If you are like me you have random spray paint cans all over your shop. I used random scrap plywood and MDF since its just a shop project and to keep me from having to buy and materials. I started by ripping the two side to width and figuring out how wide to make the shelves. After getting the shelves cut to size I added pocket holes to each end with my KreJig K4. To help align the shelves and provide proper spacing I made a quick jig from a cutoff. After I had the angles shelves attached I added one more to the top, but this one is flat so I can stack things on top if needed. I also added a ledger board across the back at the top so I would have a place to screw it to the wall. Once it was hung all I had to do was find all my paint and load the new organizer up. Thanks for taking the time to look at my project. Follow us on Instagram at CraftSmiths_Homemade for more? Happy Building Bo
Project Information

| | |
| --- | --- |
| Difficulty: | Easy |
| Categories: | Storage & Organization, Garage |

Tools Used

18V ONE+™ LITHIUM-ION DRILL/DRIVER KIT
5 IN. RANDOM ORBIT SANDER
10 IN. SLIDING MITER WITH STAND

Materials Used