Return to Projects Listing
Spaceless Closet
Masterbedroom closet with very limited storage or organization...
Old....2 closet rods and one surround shelf. One center cubby.
Gutted the closet (closet rods/hangers, shelves)
Repaired holes, primered and painted.
I had peices of closet kits from other jobs and recycled what I could.
Re-installed Cubby
Installed (2)4 draw chests w/overhead hang
Installed 2 rods on both walls
Installed new surround shelf.
Installed new 5" recessed light and external closet light switch
Built and installed a new shoe rack in un-used space.
The wife is tickled!!!
---
---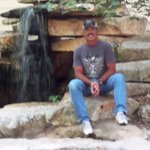 Project Information
Difficulty: Easy
also by tbmhansen
---
Related Projects