Step: 1
Supplies per shutter: (30) #6 1 & ¼ inch exterior wood screws (2) 1 x 4 x 8's wood (type of your choice) (3) 1 x 6 x 6's wood (type of your choice) (4) 2 & ½ inch screws exterior (type depending on your house, see below.) Starting off you will need to measure the length of your window. Do not make the mistake of assuming your windows are the same size as ours. If you do, you'll have some pretty cool shutters, but they just might not fit your window. ;}
Step: 2
Once you know the length of your window cut your 1 x 4's and 1 x 6's down to that size. For us, this meant we would cut ours down to 5ft. This gave us (3) 1 x 4 x 5's and (3) 1 x 6 x 5's. Remember your length may be shorter or longer than ours. Also cut the leftover 1 x 4's to 9 & ½ inches (if your window length is longer than ours you might need to buy extra wood.) You will need (3) 1 x 4 @ 9 & ½ inches.
Step: 3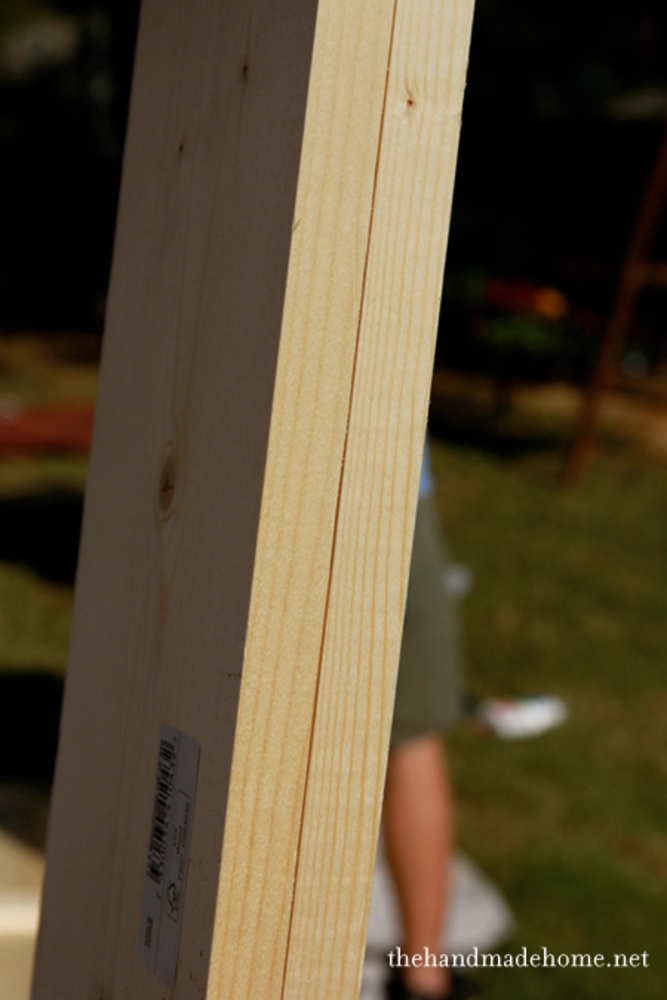 Once everything is cut, you will screw (1) 1 x 4 to (1) 1 x 6's. (Use 6 screws alternating front to back as you work up the board.) Make sure that they are flush on one long edge and at the top and the bottom, then screw them together. Repeat this with another set. (You can do this safely using a clamp, laying them face down with the 1 x 4 on the bottom and the 1 x 6 resting on top of it. Hold them flush as you screw them together.)
Step: 4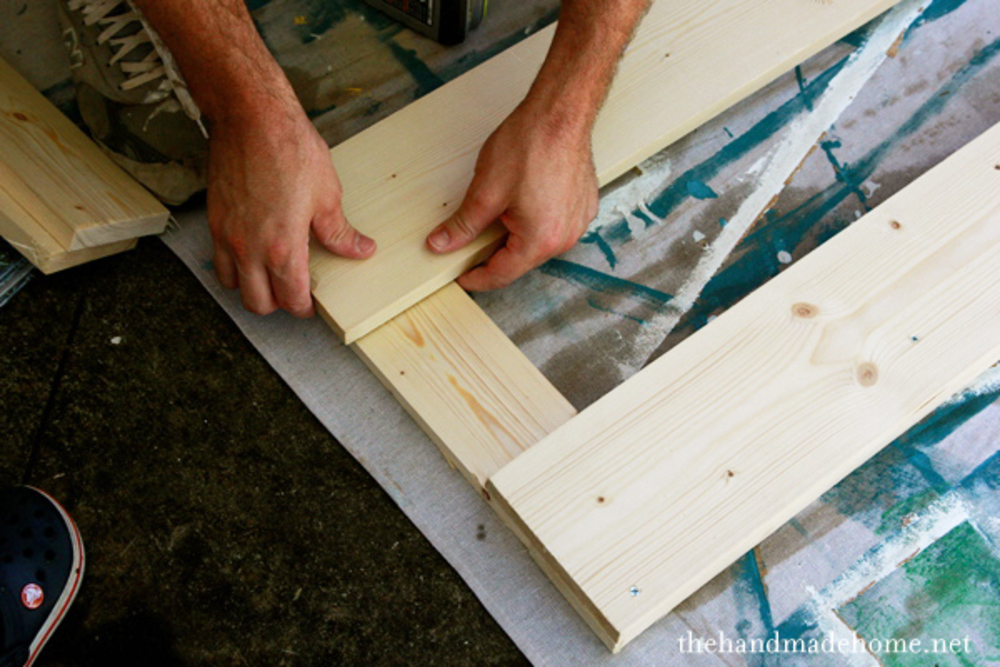 Take your (3) 1 x 4 @ 9 & ½ inches and lay 1 at the bottom of a pair you just joined, 1 at the top and one in the middle. Hold them flush to the 1 x 4 sitting on top of the 1 x 6 and screw them in (make sure to screw them in from the back side). Use two screws each time you screw the 1 x 4 @ 9 & ½ inch piece to the 1 x 6 piece. (6 on each board)
Step: 5
Now slide the other 1 x 6 x 5 that is joined to a 1 x 4 flush to the 1 x 4 x 9 & ½ inch piece and screw it in from the back side. (Again 6 screws, 2 on each 1 x 4 @ 9 & ½ inch.)
Step: 6
Finally, take the remaining 1 x 6 x 5, slide it in flush, and screw it in from the back side. (Again 6 screws, 2 on each 1 x 4 @ 9 & ½ inch.) Take a little extra time to sand any rough edges. Use some wood conditioner and stain to a shade of your liking to finish them off with a look that works for your home.
Step: 7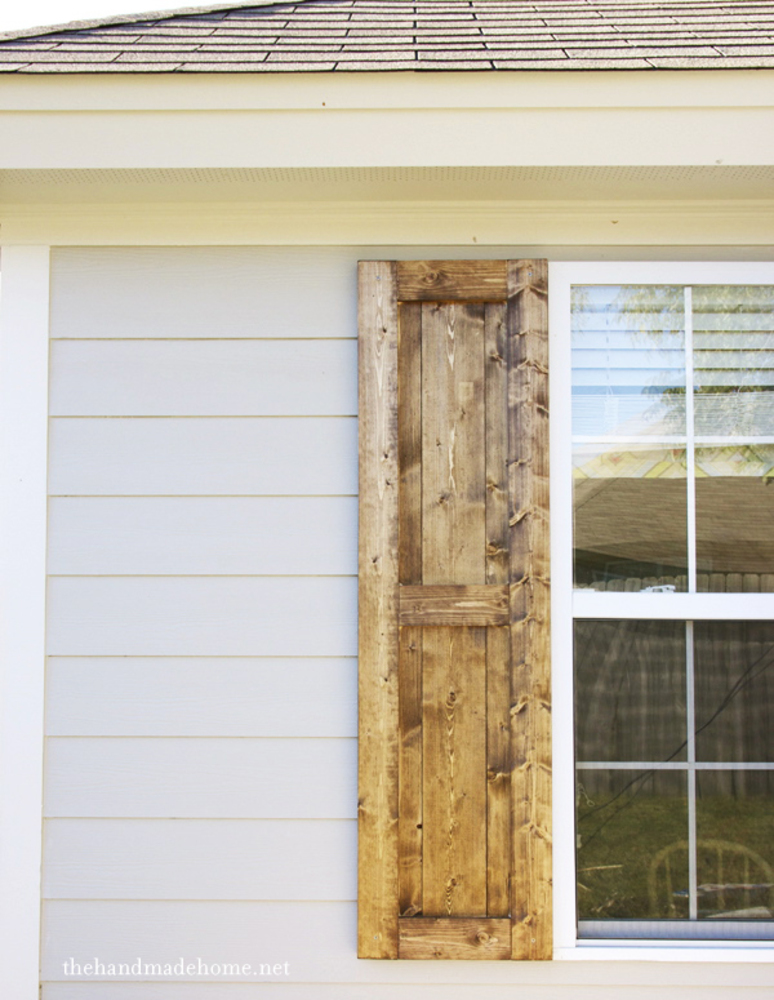 Once they are dry, you are ready to attach them to your house. The type of screw you will need will depend on the type of material on the outside of your house. Make sure you get the correct screw and drill bit. The guys at your local Home Depot store can help with this. Because you'll need an extra pair of hands, we suggest you get your spouse or neighbor to help you. You'll thank me for it later. Also, if you have two drills or can borrow an extra one you'll want to get your hands on it. This way you can drill with one and screw with the other for a faster process. Line up the shutters with the top of the window and drill through the shutters into the side of your house. (I suggest starting with the top corner closest to the window.) Go ahead and put a screw through that hole. Break out your level and make sure the shutter is level, then drill and screw your other three holes.
Step: 8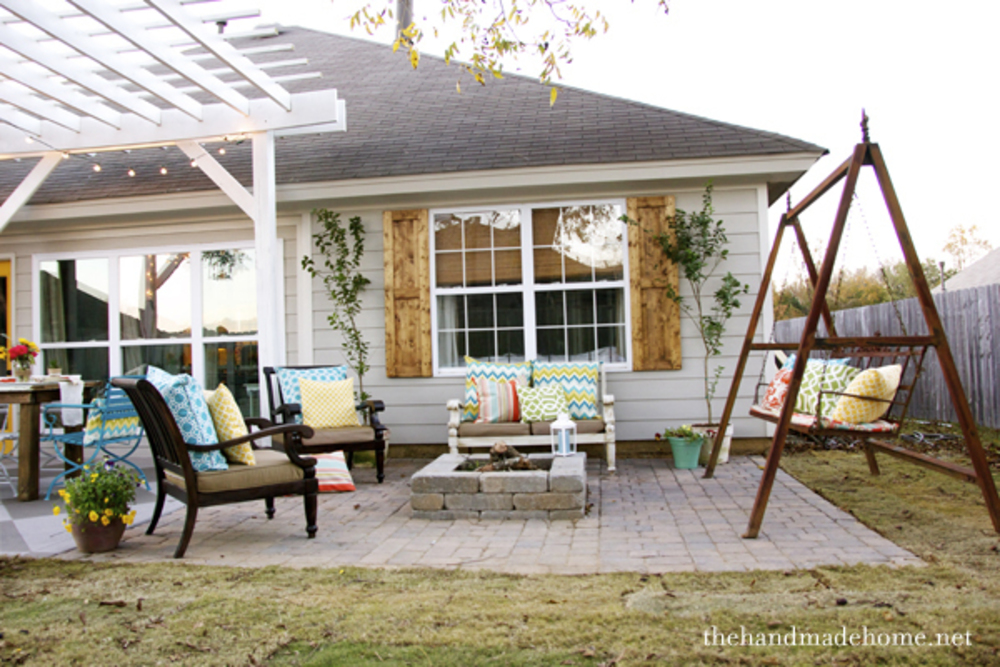 Now step back pour a glass of sweet tea and pat yourself on the back for a job well done. You're finished... and if your house is anything like ours, these shutters make a major improvement.