Due to the holidays, our Customer Engagement Center is closed on Thursday and Friday, 11/26-27. Please note, any inquiry submissions during this extended weekend might result in a delayed response.
---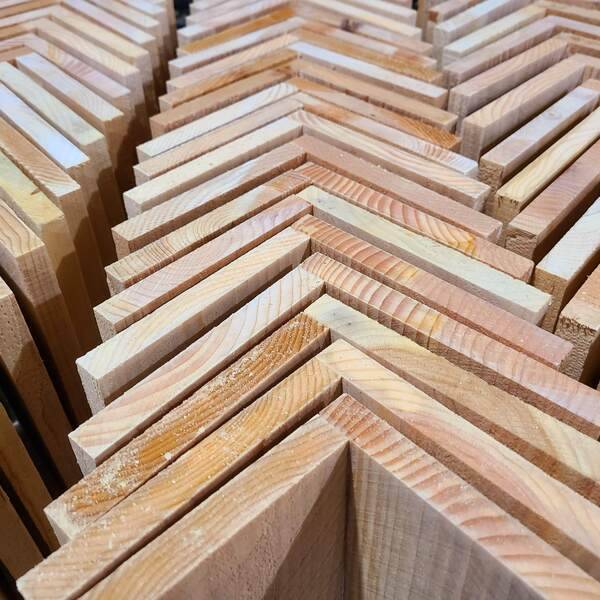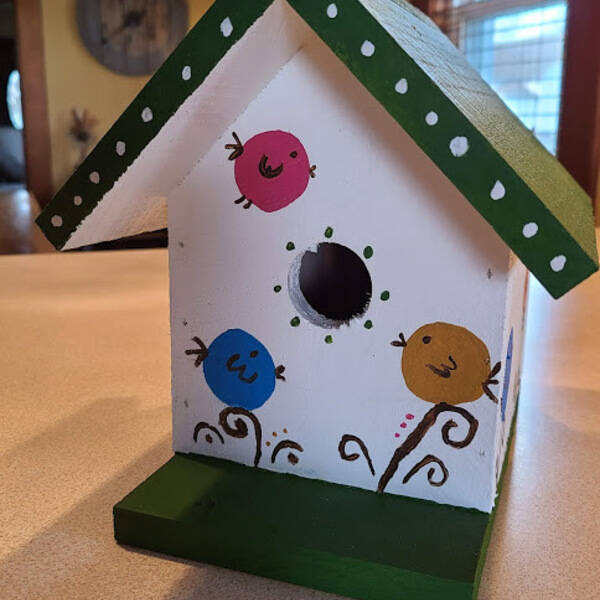 Over 400+ birdhouses built in 1 month!
With area kiddos being stuck at home, and parents running out of things to keep them occupied, why not tap into their creative artistic little minds!
Rockford is designated as a "Tree City" so we have a lot of trees with bare branches around town that could use a little brightening up!
For my part I am building hanging rustic birdhouses, and soon we will be unleashing them to Rockford's next generation so they can express themselves by painting them in bold, bright colors of their choosing.
The birdhouses are being constructed using Audubon approved plans (see photo above) with a hanging tab and removable floor for annual clean-out.
The birdhouses will be provided for FREE to Residents of
the Village of Rockford - as long as you reside in the village, have children or grandchildren that like to paint, and don't mind hanging up their creations on your trees in town. (you've hung their magnificent school creations on the fridge, so now is your chance to show off their artistic talent to the WORLD)
Show More
---
---
Members Also Viewed
back to top?
Please confirm your email address.
Select some categories to pick the kinds of projects that show up on your home page:
Welcome to your RYOBI Nation quick start guide, a fast and easy way to see everything that's waiting for you!
Your feed shows the latest projects from the categories you've selected, right on your homepage!
Are you working on something awesome? Upload your DIY projects today, and share with other members.
We award monthly and annual prizes for the best projects, worth up to $2500 in RYOBI tools! That's a lot of hardware, and it could all be yours.
RYOBI Nation is a positive connection between people who are creating great things.
You can follow fellow members, like their projects, and comment to let them know they're doing a great job.
Come back to RYOBI Nation often to see what is new and to stay in touch.
If you're on a mobile device, don't forget you can add RYOBI Nation to your home screen for quick access to your project feed.
---
Shanes Crossing Rockford Ohio Art Project
by Jpontsler
May 09, 2020
Over 400+ birdhouses built in 1 month! With area kiddos being stuck at home, and parents running out of things to keep them occupied, why not tap into their creative artistic little minds! Rockford is designated as a "Tree City" so we have a lot of trees with bare branches around town that could use a little brightening up! For my part I am building hanging rustic birdhouses, and soon we will be unleashing them to Rockford's next generation so they can express themselves by painting them in bold, bright colors of their choosing. The birdhouses are being constructed using Audubon approved plans (see photo above) with a hanging tab and removable floor for annual clean-out. The birdhouses will be provided for FREE to Residents of the Village of Rockford - as long as you reside in the village, have children or grandchildren that like to paint, and don't mind hanging up their creations on your trees in town. (you've hung their magnificent school creations on the fridge, so now is your chance to show off their artistic talent to the WORLD)
Project Information

| | |
| --- | --- |
| Difficulty: | Intermediate |
| Categories: | For Kids |

Tools Used

10 IN. DRILL PRESS
12 IN. SLIDING COMPOUND MITER SAW WITH LASER
18V ONE+™ BRUSHLESS LITHIUM-ION DRILL/DRIVER & IMPACT DRIVER KIT