Due to the holidays, our Customer Engagement Center is closed on Thursday and Friday, 11/26-27. Please note, any inquiry submissions during this extended weekend might result in a delayed response.
---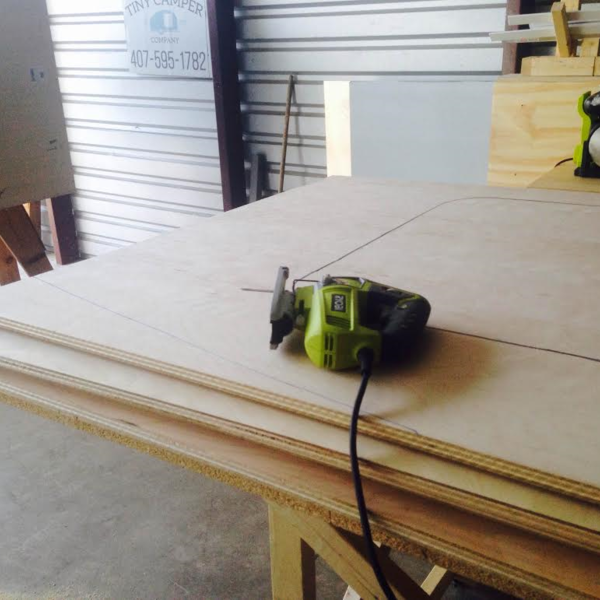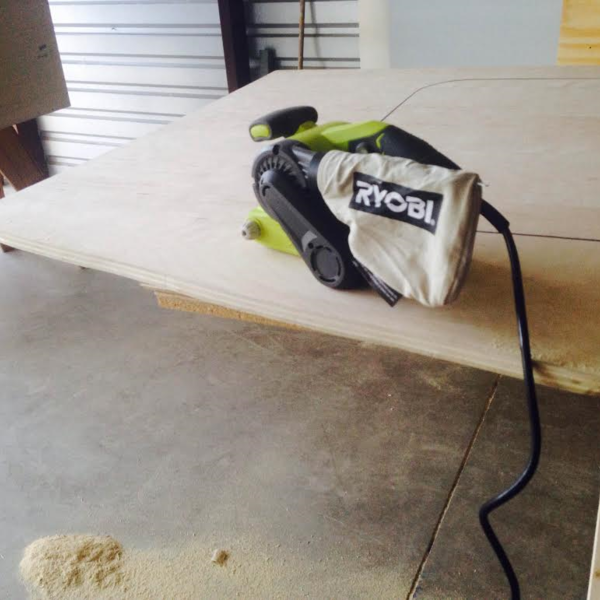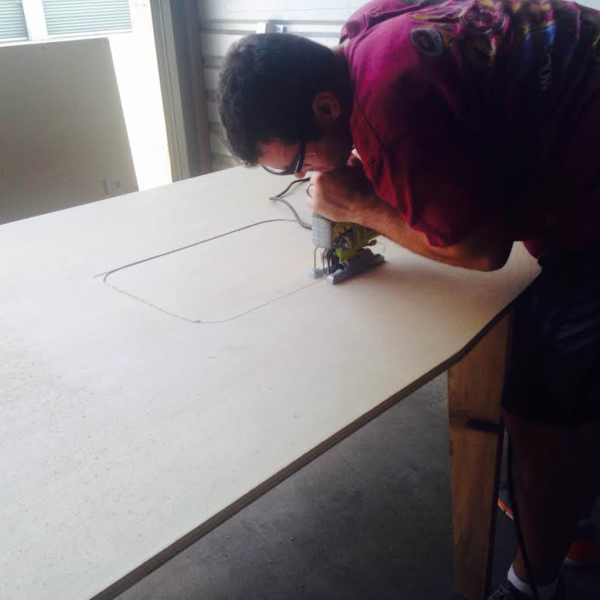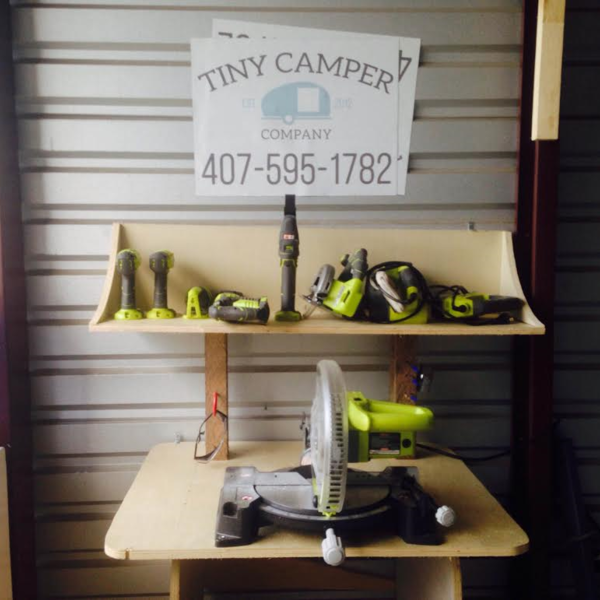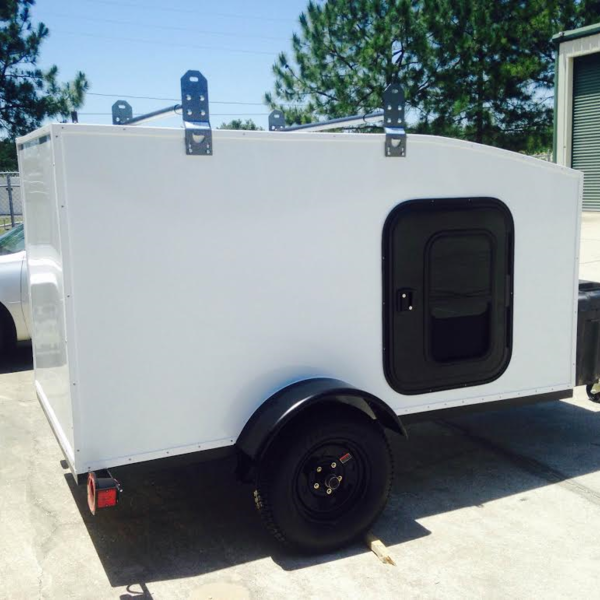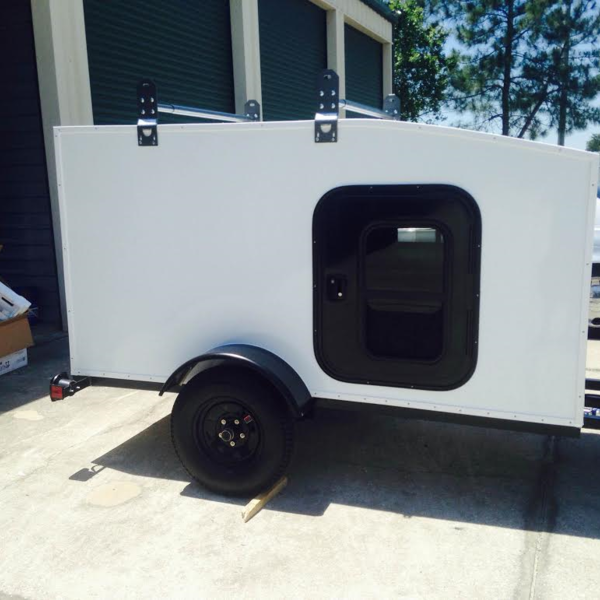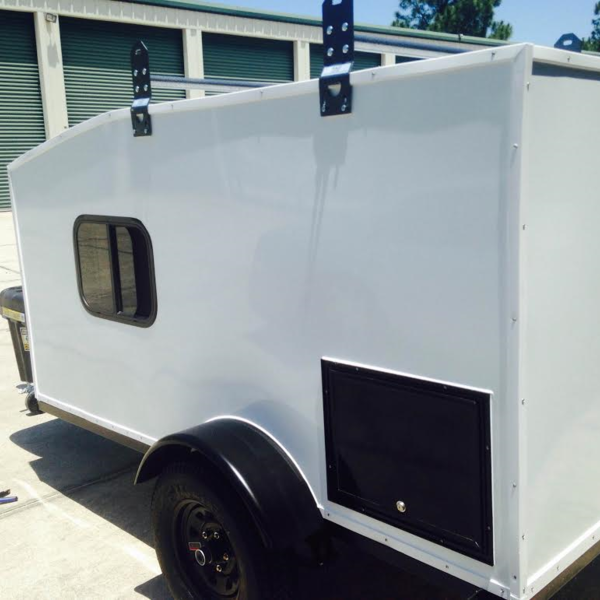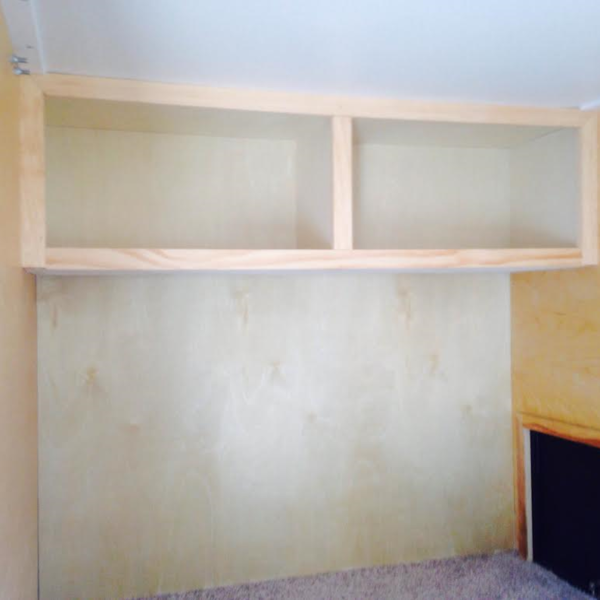 So we wanted to build a simple camper using nothing but Ryobi tools. We have a mix of tools and wanted to see the power, strength, accuracy, and precision of what the Ryboi tools would be used. We didn't want to take any short cuts, and wanted to create a simple, lightweight camper, that anyone with basic tool skills can create this camper in their garage. This camper is a 4x8 sleeper, with one door and one window. All aluminum siding with rot free PVC trim for the sides. Inside the trailer is house hold carpet, natural birch plywood sides with polyurethane, and a simple box cabinet to hold you camping needs. The trailer was welded from us, but can also be bought at any Big Box hardware stores or HF. PM for more details! Camp On! Joe
Show More
---
---
Members Also Viewed
back to top?
Please confirm your email address.
Select some categories to pick the kinds of projects that show up on your home page:
Welcome to your RYOBI Nation quick start guide, a fast and easy way to see everything that's waiting for you!
Your feed shows the latest projects from the categories you've selected, right on your homepage!
Are you working on something awesome? Upload your DIY projects today, and share with other members.
We award monthly and annual prizes for the best projects, worth up to $2500 in RYOBI tools! That's a lot of hardware, and it could all be yours.
RYOBI Nation is a positive connection between people who are creating great things.
You can follow fellow members, like their projects, and comment to let them know they're doing a great job.
Come back to RYOBI Nation often to see what is new and to stay in touch.
If you're on a mobile device, don't forget you can add RYOBI Nation to your home screen for quick access to your project feed.
---
Ryobi Square Back Camper
by tinycampercompany
May 09, 2016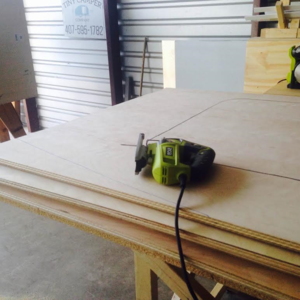 So we wanted to build a simple camper using nothing but Ryobi tools. We have a mix of tools and wanted to see the power, strength, accuracy, and precision of what the Ryboi tools would be used. We didn't want to take any short cuts, and wanted to create a simple, lightweight camper, that anyone with basic tool skills can create this camper in their garage. This camper is a 4x8 sleeper, with one door and one window. All aluminum siding with rot free PVC trim for the sides. Inside the trailer is house hold carpet, natural birch plywood sides with polyurethane, and a simple box cabinet to hold you camping needs. The trailer was welded from us, but can also be bought at any Big Box hardware stores or HF. PM for more details! Camp On! Joe
Project Information

| | |
| --- | --- |
| Difficulty: | Easy |
| Categories: | Recreation |

Tools Used

18V ONE+™ LITHIUM-ION DRILL AND IMPACT DRIVER KIT
10 IN. COMPOUND MITER SAW WITH LASER
VARIABLE SPEED JIG SAW
4 IN. X 36 IN. BELT /DISC SANDER
2 AMP MULTI-TOOL (ONLINE ONLY)
3 IN.X18 IN. BELT SANDER
7 1/4 IN. CIRCULAR SAW
18V ONE+™ 5 IN. RANDOM ORBIT SANDER
2.5 AMP BAND SAW

Materials Used

4X8 TRAILER, (4)-SHEETS OF BIRCH 3/4 INCH PLYWOOD, (2) SHEETS OF OSB BOARD,(4) SHEETS OF .040 ALUMINUM, WOOD GLUE,
, (5) -2X3'S, (1) FIBERGLASS PANEL, (1) .05 PLYWOOD, (7) 2X2'S, 2 INCH SCREWS, 1 INCH SCREWS , 3/4 INCH STAINLESS STEEL SCREWS,
1 TUBE OF SILCONE WHITE, 1 TUBE OF CAULK , 3 STICKS OF CORNER PVC TRIM, 4 STICKS OF FLAT PVC TRIM,
1 RV DOOR, 1 WINDOW, AND LAST IS 1 CAN ON POLYURTHANE