From 06:00 PM (EST) on May 22, 2020 until 02:00 PM (EST) on May 25, 2020, this site will be under maintenance.
Please be aware that some of the site functionality will be unavailable during this time.
---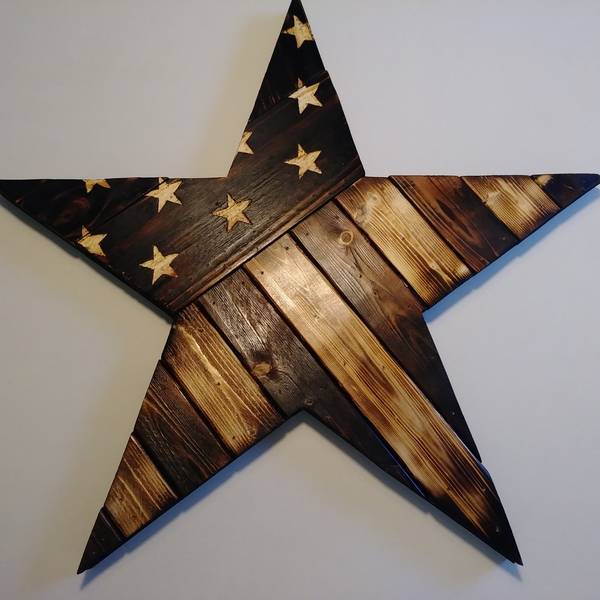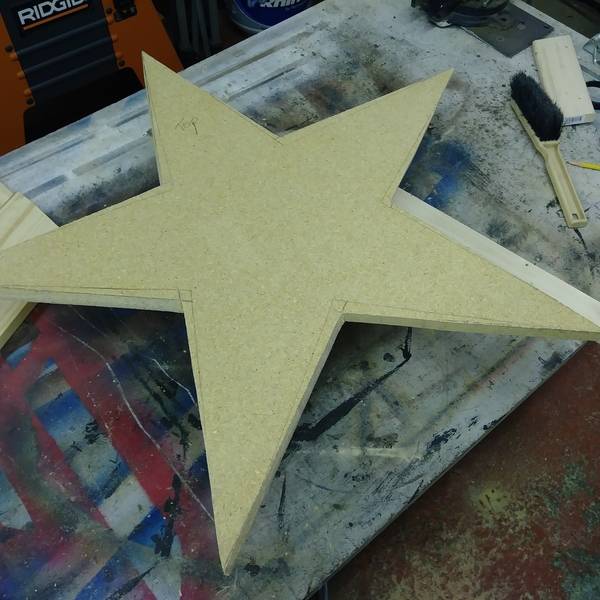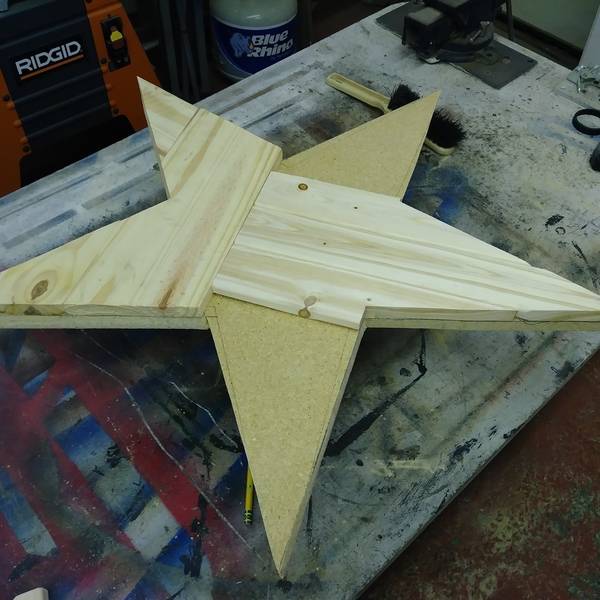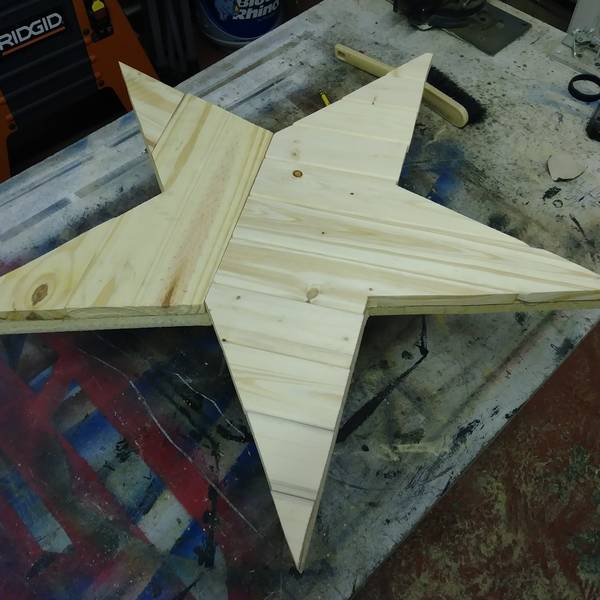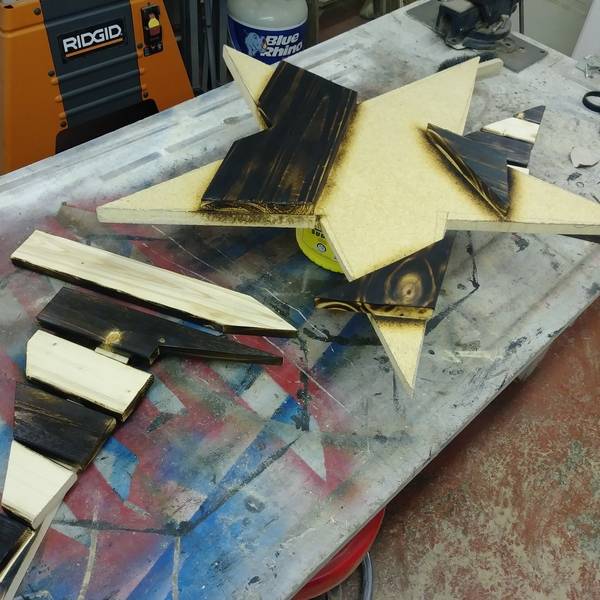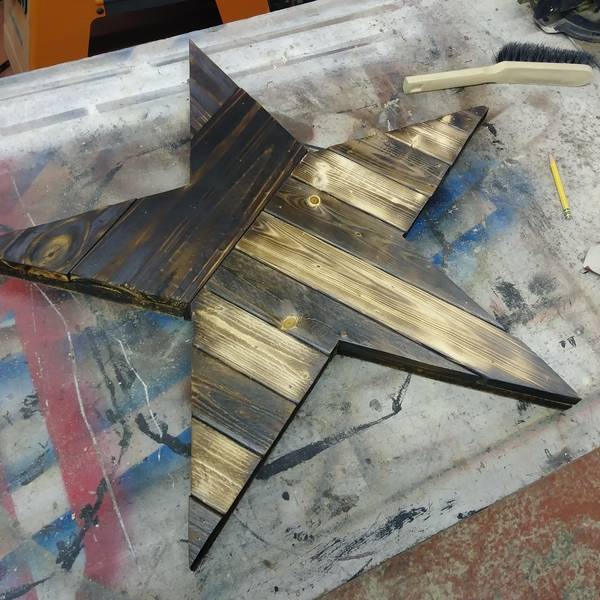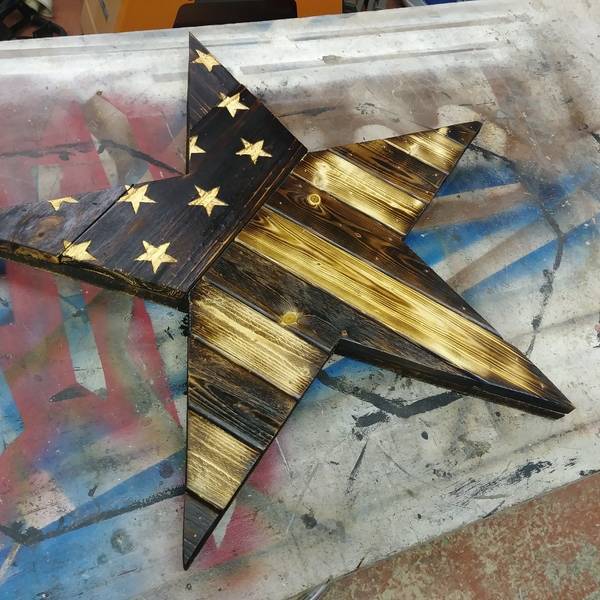 I had some leftover scraps, so I decided to knock out a quick little project today. The project took me about 35 mins from start to finish. First I cut a star pattern out of some particle board, then I started to cut my pieces out from furring strips to make out the flag. I then torched all of the pieces, then glued and nailed them into place. Once nailed into place, I then lightly torched the white pieces of flag, to tone down and give a more warm rustic look to it. I then cleared the piece with some semi gloss, so the ash from being torched didnt smear. Once dry, I then drew on my stars and then dremeled them out. And there you have it! A quick and easy project, that looks great and doesnt cost much at all. :)
Show More
---
---
Members Also Viewed
back to top?
Please confirm your email address.
Select some categories to pick the kinds of projects that show up on your home page:
Welcome to your RYOBI Nation quick start guide, a fast and easy way to see everything that's waiting for you!
Your feed shows the latest projects from the categories you've selected, right on your homepage!
Are you working on something awesome? Upload your DIY projects today, and share with other members.
We award monthly and annual prizes for the best projects, worth up to $2500 in RYOBI tools! That's a lot of hardware, and it could all be yours.
RYOBI Nation is a positive connection between people who are creating great things.
You can follow fellow members, like their projects, and comment to let them know they're doing a great job.
Come back to RYOBI Nation often to see what is new and to stay in touch.
If you're on a mobile device, don't forget you can add RYOBI Nation to your home screen for quick access to your project feed.
---
Rustic Star Flag
by fEzZ
Jul 04, 2018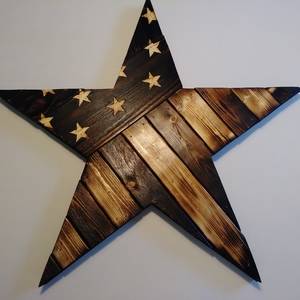 I had some leftover scraps, so I decided to knock out a quick little project today. The project took me about 35 mins from start to finish. First I cut a star pattern out of some particle board, then I started to cut my pieces out from furring strips to make out the flag. I then torched all of the pieces, then glued and nailed them into place. Once nailed into place, I then lightly torched the white pieces of flag, to tone down and give a more warm rustic look to it. I then cleared the piece with some semi gloss, so the ash from being torched didnt smear. Once dry, I then drew on my stars and then dremeled them out. And there you have it! A quick and easy project, that looks great and doesnt cost much at all. :)
Project Information

| | |
| --- | --- |
| Difficulty: | Easy |
| Categories: | Crafts & Decor, Art |

Tools Used

18V ONE+™ AIRSTRIKE™ 18GA BRAD NAILER
18V ONE+™ ORBITAL JIG SAW