---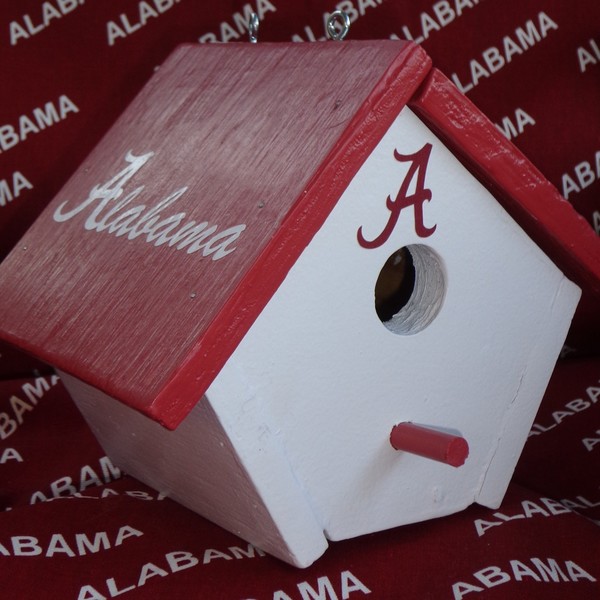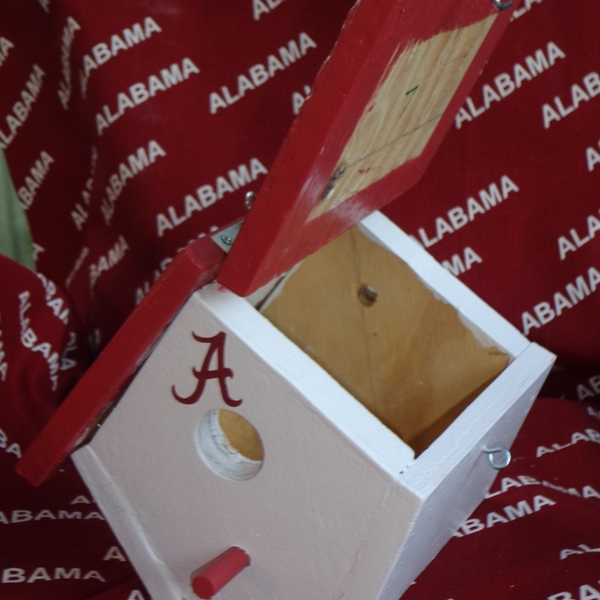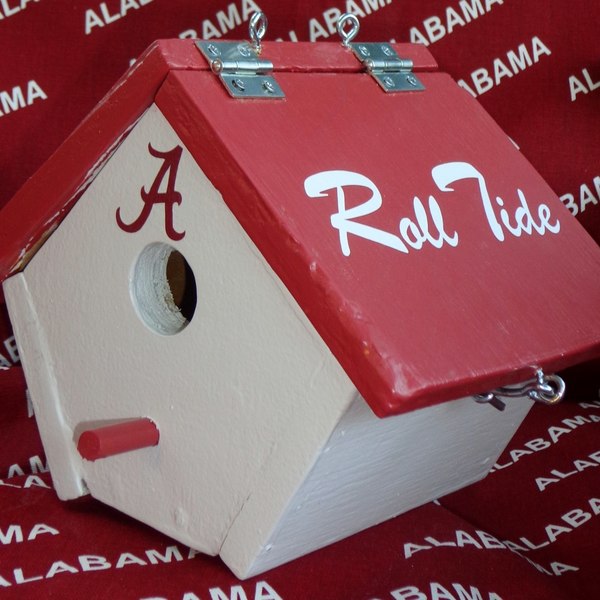 After marrying in 2005, I left office work to follow my husband for the rest of his career in the US Coast Guard. Four more years to make 30. So I decided to put what my father taught me to use and this is the result. He helped me make my first birdhouse in 4-H and instilled the Roll Tide in me too.
This one is for my daddy Jerry and one for my husband David.
My husband could see how much I enjoyed making things and that I was somewhat skilled so when he saw me struggling using a drill and screws, he bought me my air compressor with 3 tools for nailing and then he saw me struggling with accuracy with my circular saw and jig saw so he bought me my newest tool. My Miter Saw. I am unstoppable now.
LIFE IS GOOD.
Thanks
Cindy Jackson
Show More
---
---
Members Also Viewed
back to top?
Please confirm your email address.
Select some categories to pick the kinds of projects that show up on your home page:
Welcome to your RYOBI Nation quick start guide, a fast and easy way to see everything that's waiting for you!
Your feed shows the latest projects from the categories you've selected, right on your homepage!
Are you working on something awesome? Upload your DIY projects today, and share with other members.
We award monthly and annual prizes for the best projects, worth up to $2500 in RYOBI tools! That's a lot of hardware, and it could all be yours.
RYOBI Nation is a positive connection between people who are creating great things.
You can follow fellow members, like their projects, and comment to let them know they're doing a great job.
Come back to RYOBI Nation often to see what is new and to stay in touch.
If you're on a mobile device, don't forget you can add RYOBI Nation to your home screen for quick access to your project feed.
---
Roll Tide Birdhouse
by Cindy Lou
Aug 21, 2013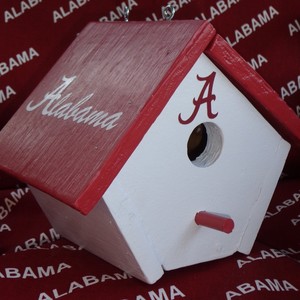 After marrying in 2005, I left office work to follow my husband for the rest of his career in the US Coast Guard. Four more years to make 30. So I decided to put what my father taught me to use and this is the result. He helped me make my first birdhouse in 4-H and instilled the Roll Tide in me too. This one is for my daddy Jerry and one for my husband David. My husband could see how much I enjoyed making things and that I was somewhat skilled so when he saw me struggling using a drill and screws, he bought me my air compressor with 3 tools for nailing and then he saw me struggling with accuracy with my circular saw and jig saw so he bought me my newest tool. My Miter Saw. I am unstoppable now. LIFE IS GOOD. Thanks Cindy Jackson
Project Information

| | |
| --- | --- |
| Difficulty: | Easy |
| Categories: | Crafts & Decor, Exterior Spaces |

Tools Used

10 IN. SLIDING COMPOUND MITER SAW WITH LASER