Return to Projects Listing
Refurbishing my trailer home.
This started off as a simple residing project, though in order to do it right I required going back to the stud work. Rot and black mold found through-out most of exterior walls. Previous shoddy workmanship by previous owners left me with a tedious time consuming project. Already found two illegal electrical junctions (without boxes) within bathroom exterior wall bound by electrical tape.
---
---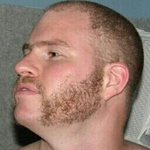 Project Information
Difficulty: Advanced
Tools Used:
Materials Used:
2"×4"×8' Treated Lumber (which have to be ripped down to 3" width to match existing framework)

RoyOMartin 7/16" x 4' x 8' Eclipse Energy Guard Foil Faced OSB Sheathing

Lockside Double 3 1/2" Vinyl Lap Siding

14-2 250' UF with Ground Wire (x3)

Carlon Adjust-A-Box 1-Gang Non-Metallic New Work Zip Box (x10)

JELD-WEN® 48" W x 48" H Vinyl Sliding Window with Built-In Brickmould and J-Channel (×2)

JELD-WEN® 76.5" W x 14.5" H Vinyl Single Pane Window with Built-In Brickmould and J-Channel

JELD-WEN® Premium Series 18.5" W x 52" H White Vinyl Casement Window with Nailing Flange (Right Hinged)

JELD-WEN® Premium Series 18.5" W x 52" H White Vinyl Casement Window with Nailing Flange (Left Hinged)

RoyOMartin 7/16" x 4' x 9' Eclipse Energy Guard Foil Faced OSB Sheathing

5/8" x 4' x 8' Type X Fire-Rated Drywall (Amount Unknown)

R-15 Kraft Faced Fiberglass Insulation (Amount Unknown)
---
Related Projects