---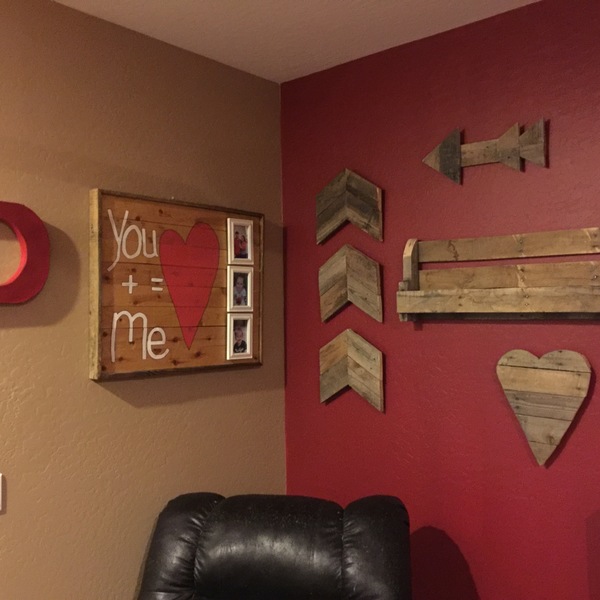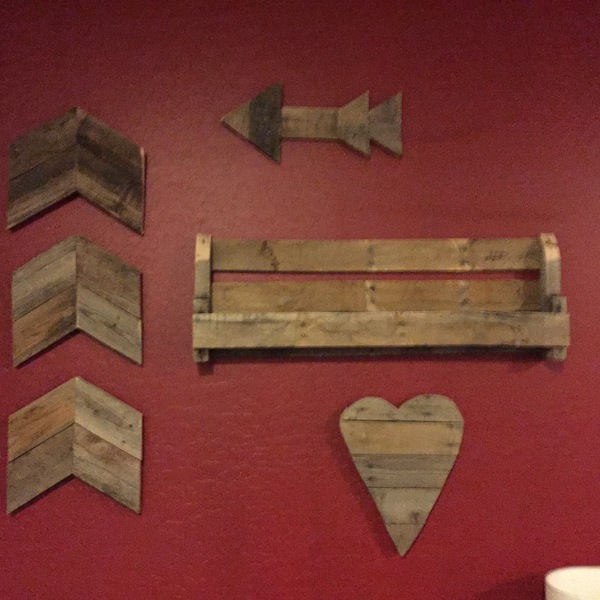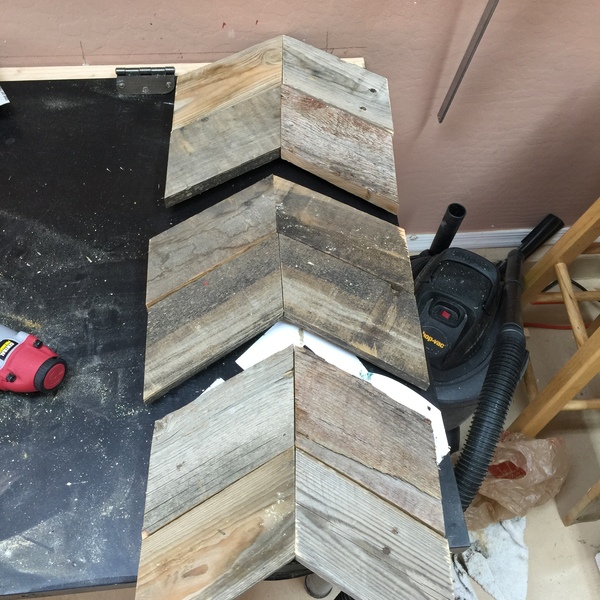 My wife and I wanted to bring a little bit of change into our room after a few years. So we got some fresh paint on the wall (that was her part) and i got started on the wall art. I had some pallets laying round that i had taken apart already so i thought i would have some fun with it. I did about 5 different designs out of the pallets to complete the wall.
1. Arrow
2. Heart
3. 3 arrows
4. Picture frame holder
5. 3 picture, picture frame
Show More
---
---
Members Also Viewed
back to top?
Please confirm your email address.
Select some categories to pick the kinds of projects that show up on your home page:
Welcome to your RYOBI Nation quick start guide, a fast and easy way to see everything that's waiting for you!
Your feed shows the latest projects from the categories you've selected, right on your homepage!
Are you working on something awesome? Upload your DIY projects today, and share with other members.
We award monthly and annual prizes for the best projects, worth up to $2500 in RYOBI tools! That's a lot of hardware, and it could all be yours.
RYOBI Nation is a positive connection between people who are creating great things.
You can follow fellow members, like their projects, and comment to let them know they're doing a great job.
Come back to RYOBI Nation often to see what is new and to stay in touch.
If you're on a mobile device, don't forget you can add RYOBI Nation to your home screen for quick access to your project feed.
---
Pallet Wall Art
by SawDustWorkShop
Apr 28, 2016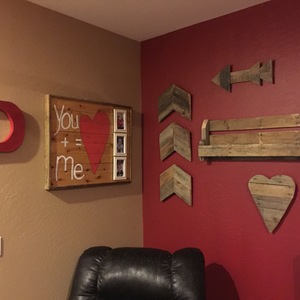 My wife and I wanted to bring a little bit of change into our room after a few years. So we got some fresh paint on the wall (that was her part) and i got started on the wall art. I had some pallets laying round that i had taken apart already so i thought i would have some fun with it. I did about 5 different designs out of the pallets to complete the wall. 1. Arrow 2. Heart 3. 3 arrows 4. Picture frame holder 5. 3 picture, picture frame
Project Information

| | |
| --- | --- |
| Difficulty: | Easy |
| Categories: | Crafts & Decor, Art, Other |

Tools Used

VARIABLE SPEED JIG SAW WITH SPEEDMATCH™
7 1/4 IN. LASER CIRCULAR SAW
1 1/2 PEAK HP FIXED BASE ROUTER
INTERMEDIATE ROUTER TABLE

Materials Used

1 USED PALLET, AND 2 1X3 8 FOOT PINE COMMON BOARD.