Return to Projects Listing
NEW Fireplace and Built-ins!
I just moved into my first home. 103 years young! The fireplace was not functional and was this weird shape so with the help of some friends I tore out some of the old brick and shortened/widened it. I had to cut out a groove in some brick and slide a square tube from end to end to support it while the mortar set. I got some cool slate looking tile from Home Depot and created a new surround. I really love wood so after I made some cabinet carcasses I made some countertops and floating shelves to line the wall. My first time making a bowtie and a cool little passthrough for cables that I could plug the cable box into. I forgot to photograph it but I had my dad come and cut a line in the brick above to run wires to the tv as well. I think it looks amazing for the space even if the room is a little small.
---
---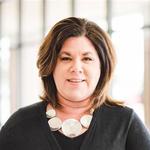 Project Information
Difficulty: Intermediate
Tools Used:
---
Related Projects