Return to Projects Listing
New 6ft Gate
My 2 sons and I worked together to make this custom 6ft arc top gate. We used a sag proof gate hinge kit that is integrated in the frame.
---
---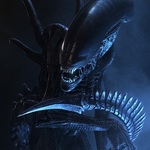 Project Information
Difficulty: Intermediate
Tools Used:
Materials Used:
6 ft dog eared treated planks, treated 2x3's, treated 2x4's, and sag proof gate kit + Ryobi 18v+ tools.
also by bradley_carter_116381
---
Related Projects