---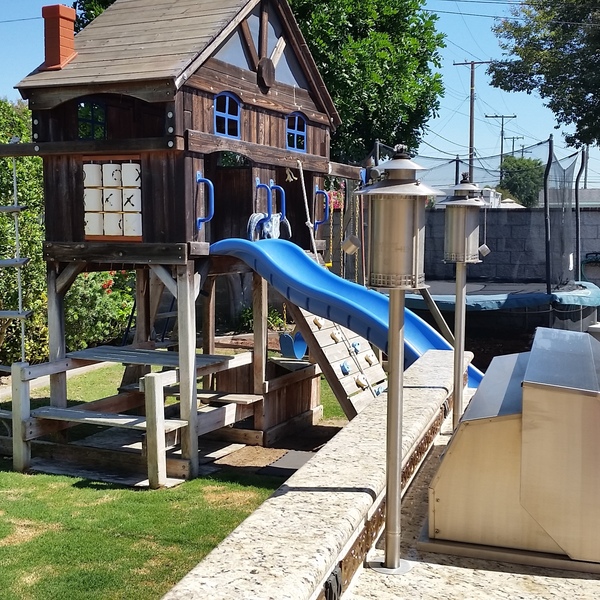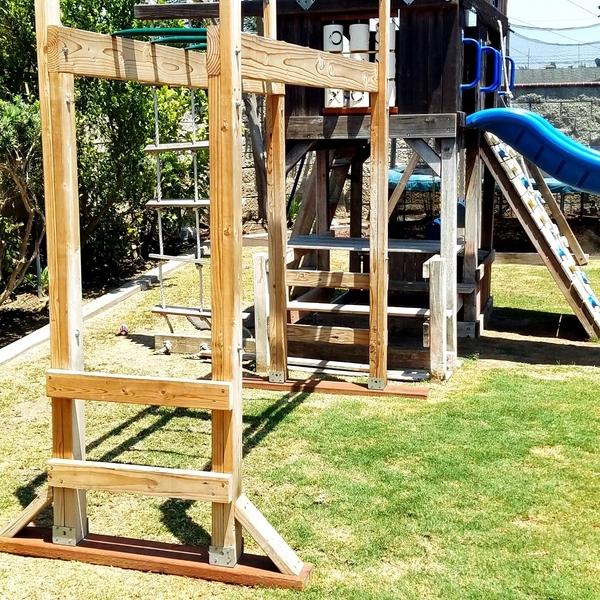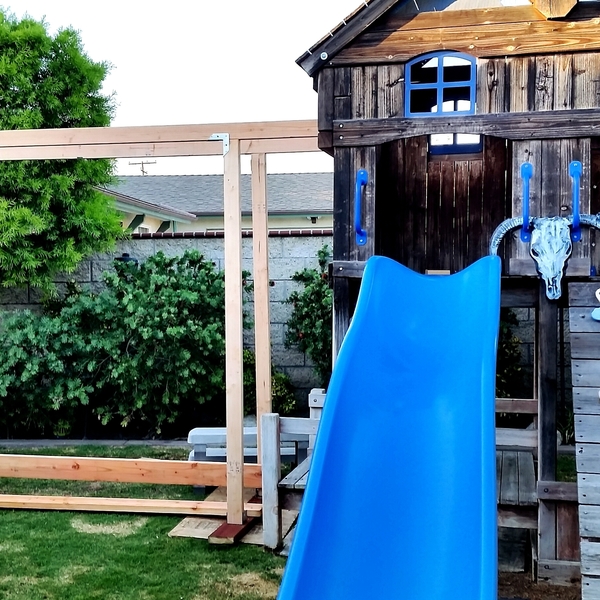 This project is our first family built wood project. Our 2 kids who are addicted to American Ninja Warrior inspired to us to add onto our play house so they could add monkey bars to their self-made obstacle course. We made the monkey bar rung section adjustable so we can swap out the lower 2x6s with taller ones and raise the height as the kids get older.
This was a fun learning project for the entire family to help with and the kids like to tell all the friends that come over to play they help build it. Newer tools would have made this go quicker, many more builds to come once we update our tool box ;-)
Show More
---
---
Members Also Viewed
back to top?
Please confirm your email address.
Select some categories to pick the kinds of projects that show up on your home page:
Welcome to your RYOBI Nation quick start guide, a fast and easy way to see everything that's waiting for you!
Your feed shows the latest projects from the categories you've selected, right on your homepage!
Are you working on something awesome? Upload your DIY projects today, and share with other members.
We award monthly and annual prizes for the best projects, worth up to $2500 in RYOBI tools! That's a lot of hardware, and it could all be yours.
RYOBI Nation is a positive connection between people who are creating great things.
You can follow fellow members, like their projects, and comment to let them know they're doing a great job.
Come back to RYOBI Nation often to see what is new and to stay in touch.
If you're on a mobile device, don't forget you can add RYOBI Nation to your home screen for quick access to your project feed.
---
Monkey Bars - DIY
by OCRooster
Jun 28, 2016
This project is our first family built wood project. Our 2 kids who are addicted to American Ninja Warrior inspired to us to add onto our play house so they could add monkey bars to their self-made obstacle course. We made the monkey bar rung section adjustable so we can swap out the lower 2x6s with taller ones and raise the height as the kids get older. This was a fun learning project for the entire family to help with and the kids like to tell all the friends that come over to play they help build it. Newer tools would have made this go quicker, many more builds to come once we update our tool box ;-)
Project Information

| | |
| --- | --- |
| Difficulty: | Intermediate |
| Categories: | For Kids, Recreation, Exterior Spaces, Construction, Other |

Tools Used

VARIABLE SPEED RECIPROCATING SAW
VARIABLE SPEED DRILL
12 IN. SLIDING COMPOUND MITER SAW WITH LASER

Materials Used

ALL PARTS ARE FROM THE LOCAL HARDWARE STORE WITH THE EXCEPTION OF THE MONKEY BAR RUNGS ORDERED ONLINE.
OLD HAND ME DOWN SAWS AND DRILLS WERE USED, SHOPPING NEW GEAR NOW.