---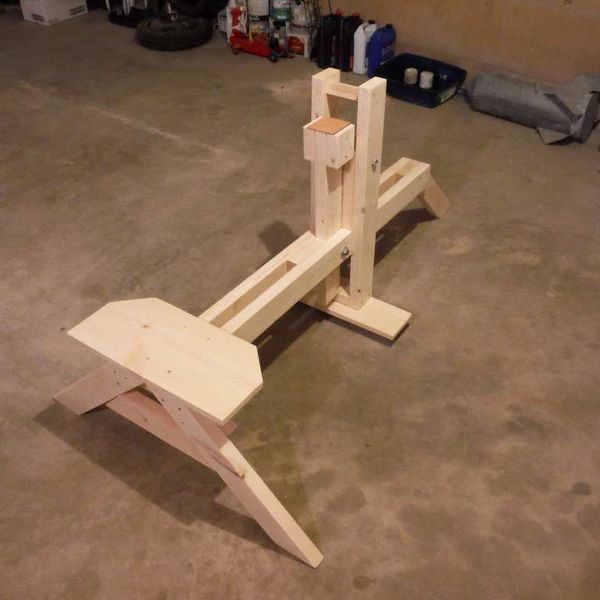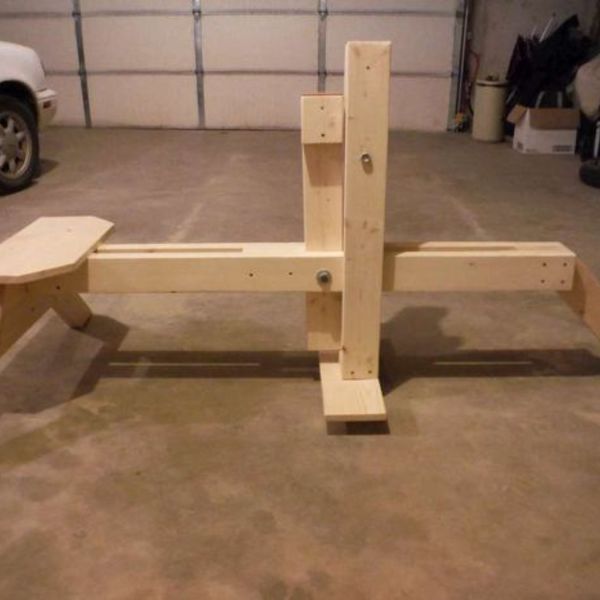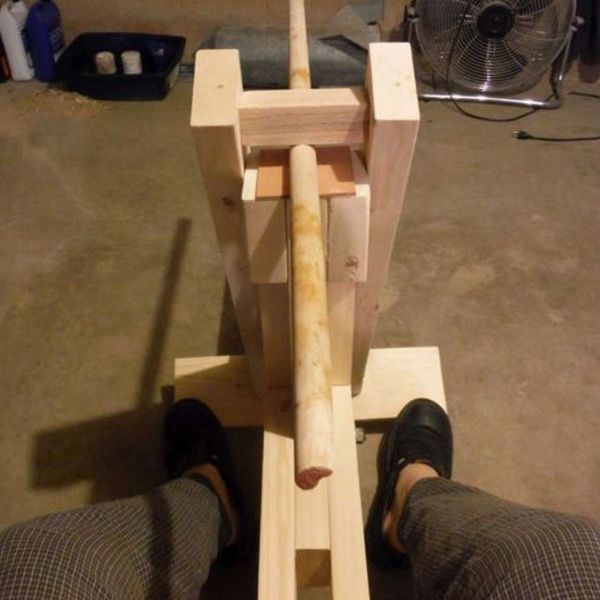 A shave horse is a work bench with a foot actuated horizontal clamp. There are 2 main styles the German style that had a dumb head, that is basically a block on on a lever with a plank for the foot bar. The second is the English style bodgers bench, that uses two levers with a piece of stock for the clamp. Both styles use a stationary surface to hold the piece to be worked against. The German offers better leverage with the English a even clamp.
I went with a combination of the two styles I used an English head with a German style foot pedal. Oh and I sized mine for a 6'2" guy with a 32" inseam if you are shorter or taller you may need to tweak the final dimensions to fit you.
The Full instructions to make your own are linked in my Instructables page
http://www.instructables.com/id/Modern-Shave-Horse/
Show More
---
---
Members Also Viewed
back to top?
Please confirm your email address.
Select some categories to pick the kinds of projects that show up on your home page:
Welcome to your RYOBI Nation quick start guide, a fast and easy way to see everything that's waiting for you!
Your feed shows the latest projects from the categories you've selected, right on your homepage!
Are you working on something awesome? Upload your DIY projects today, and share with other members.
We award monthly and annual prizes for the best projects, worth up to $2500 in RYOBI tools! That's a lot of hardware, and it could all be yours.
RYOBI Nation is a positive connection between people who are creating great things.
You can follow fellow members, like their projects, and comment to let them know they're doing a great job.
Come back to RYOBI Nation often to see what is new and to stay in touch.
If you're on a mobile device, don't forget you can add RYOBI Nation to your home screen for quick access to your project feed.
---
Modern Shave Horse
by MoTinkerGNome
Sep 11, 2015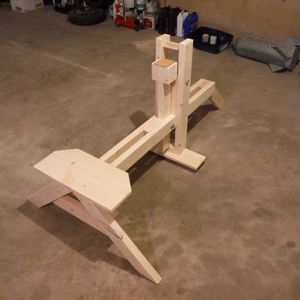 A shave horse is a work bench with a foot actuated horizontal clamp. There are 2 main styles the German style that had a dumb head, that is basically a block on on a lever with a plank for the foot bar. The second is the English style bodgers bench, that uses two levers with a piece of stock for the clamp. Both styles use a stationary surface to hold the piece to be worked against. The German offers better leverage with the English a even clamp. I went with a combination of the two styles I used an English head with a German style foot pedal. Oh and I sized mine for a 6'2" guy with a 32" inseam if you are shorter or taller you may need to tweak the final dimensions to fit you. The Full instructions to make your own are linked in my Instructables page http://www.instructables.com/id/Modern-Shave-Horse/
Project Information

| | |
| --- | --- |
| Difficulty: | Easy |
| Categories: | For Kids, Garage |

Tools Used

1/4 SHEET PAD SANDER
18V ONE+™ RECIPROCATING SAW WITH ANTI-VIBE HANDLE
18V ONE+™ HAMMER DRILL KIT (ONLINE ONLY)

Materials Used

4 - 2'X4'X8" PREMIUM GRADE STUD ($3 EACH LEFT OVER FROM WORKBENCH)
1 - 1"X10"X18" PINE BOARD (SCRAP FROM WORK BENCH) $2
1 - 2"X2"X6" OAK SQUARE STOCK (SCRAP FROM LUMBERYARD) $2
1 - 1/2"X8" CARRIAGE BOLT. (3 FOR $4)
1 - 1/2"X6" HEX HEAD BOLT (3 FOR $3.50)
4 - 1/2" WASHERS (BAG FOR $2)
2 - 1/2" NUTS (BAG FOR $2)
1 1"X6"X24" PINE BOARD (SCRAP FROM WORKBENCH)
2 1/2 #10 GRK UBER GRADE SCREWS (LEFT OVER FROM WORKBENCH)
1 1/4 #8 GRK UBER GRADE SCREWS (LEFT OVER FROM WORKBENCH)
SQUARE OF 16OZ TANNED LEATHER 3 1/2" BY 3 1/2" (CRAFT SUPPLIES ON HAND)
TUBE OF LOCTITE CONTACT ADHESIVE (CRAFT SUPPLIES ON HAND)