Return to Projects Listing
MAGAZINE TRAY
Create a super cute wood tray to store your magazines and other items. This is a great gift as well as decorating piece. It's a simple, inexpensive project… That's our favorite kind!
Videos
---
Steps
---
Make your cuts!
For the 1x3 furring strip, you will have 5 pieces each cut at 18".
For the 1x4 furring strip, you will have 2 pieces cut at 12.25" and 2 at 19.5".
Run a line of glue down the bottom end of your 12.25" piece and attach it to your 18" pieces. We used our Airstrike Nailer with 1 1/4" nails to hold everything in place.
---
Now attach your 19.5" pieces on each side. Use a line of glue on each one, and attach them using the Airstrike Nailer.
---
Paint it! We painted ours with a cream color spray paint, and then used the Corner Cat to sand our edges down to give it a fun vintage look.
---
---
We made this in no time, for very little money and it's super cute! Thanks so much for stopping by!
For more how-to projects from Shanty2Chic, visit shanty-2-chic.com.
---
spacer
---
---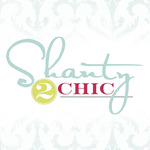 Project Information
Difficulty: Easy
Tools Used:
Materials Used:
1 - 3" furring strip

1 - 4" furring strip
also by Shanty 2 Chic
---
Related Projects