Return to Projects Listing
Laptop Chalkboard
No electricity required for this laptop that doubles as a chalkboard. Perfect for imaginative play in the car or at home!
Steps
---
---
---
---
Using your router set to the same depth, cut out a space on the upper board (this will be where the chalkboard resides) according to the dimensions on the picture.
---
---
Attach Hinges so that when the "laptop" is open the hinges stop when the upper board is in the correct position for use.
---
---
spacer
---
---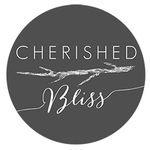 Project Information
Difficulty: Intermediate
Tools Used:
Materials Used:
chalkboard spray paint

small middle hinge

2
also by CherishedBliss
---
Related Projects