Step: 1
Cut List: 2 – ¾" plywood @ 23 ¼" x 15" (sides) 3 – 1x6 @ 17 ¼"l (steps) 6 – 1x2 @ 14 ¾" (step supports) 1 – 1x3 @ 14 ¾" (back cross support)
Step: 2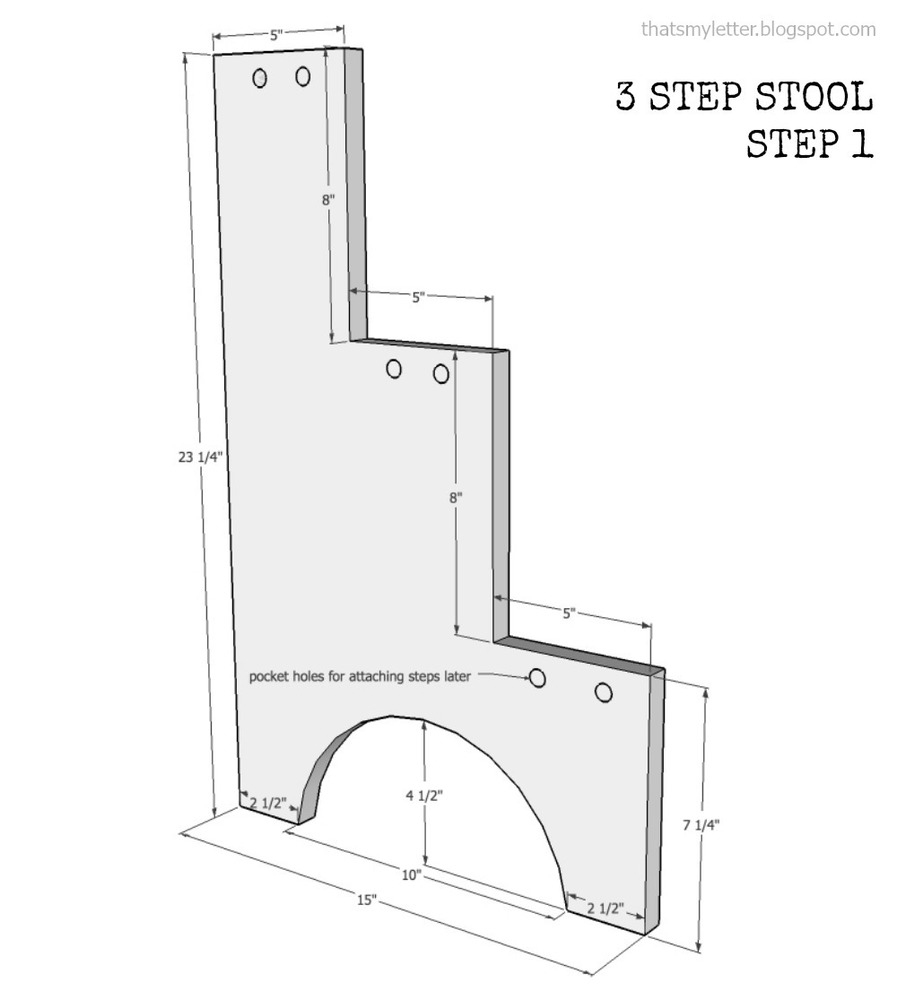 Use a jig saw to cut 2 plywood side panels as pictured. Make pocket holes for attaching steps.
Step: 3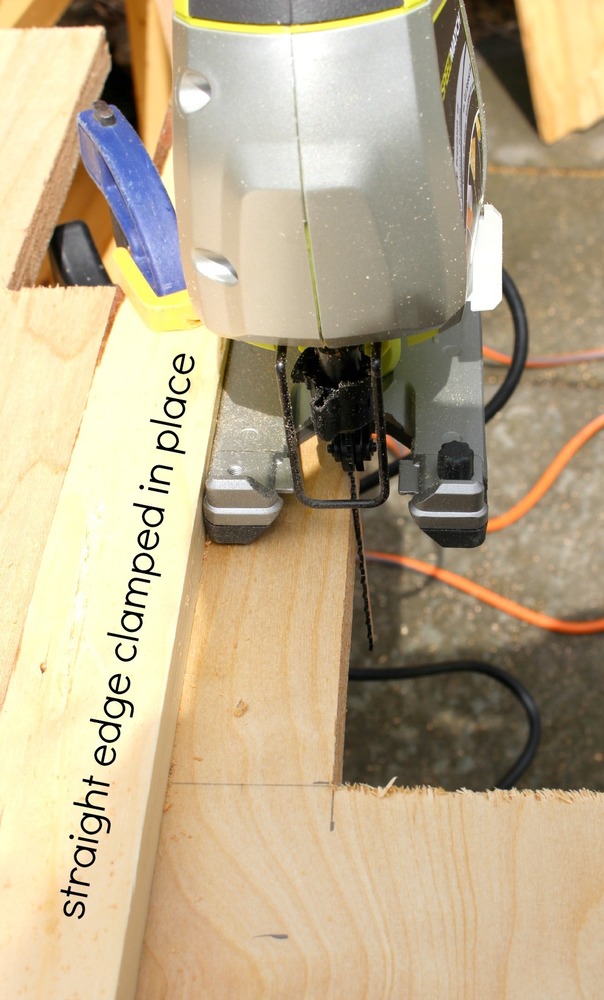 Clamp a straight edge to make jig saw cuts as straight as possible.
Step: 4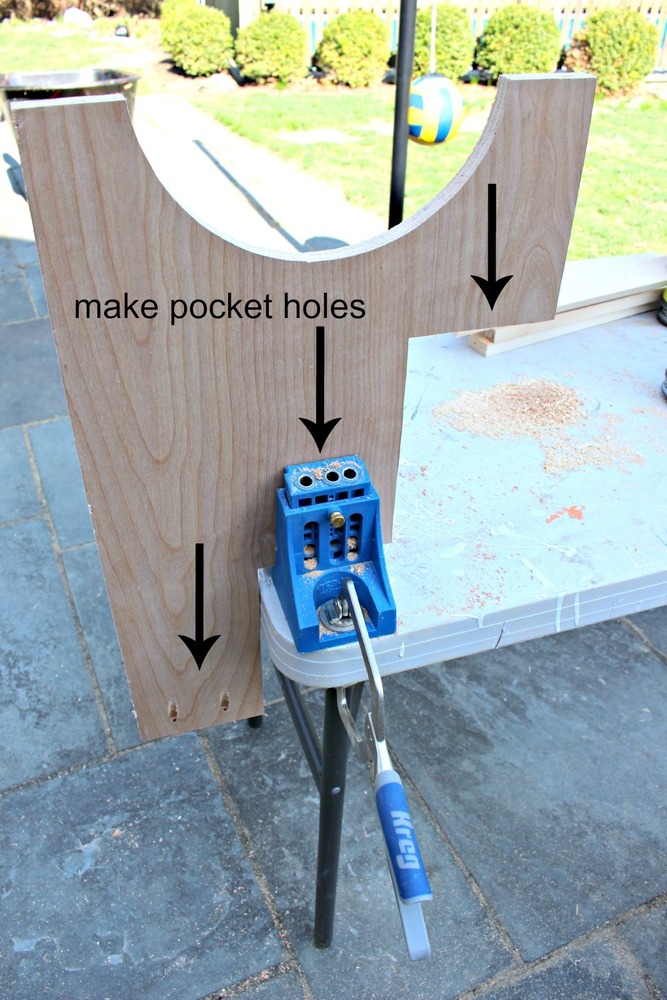 Male pocket holes in side panels now for attaching steps later.
Step: 5
Attach step supports to side using glue and 1¼" pocket hole screws. Also attach back cross support.
Step: 6
Repeat step 2 for other side panel.
Step: 7
Attach steps from underside using pocket holes in side panels leaving 1/2" overhang at front and sides. Glue and secure using 1¼" pocket hole screws