Due to the holidays, our Customer Engagement Center is closed on Thursday and Friday, 11/26-27. Please note, any inquiry submissions during this extended weekend might result in a delayed response.
---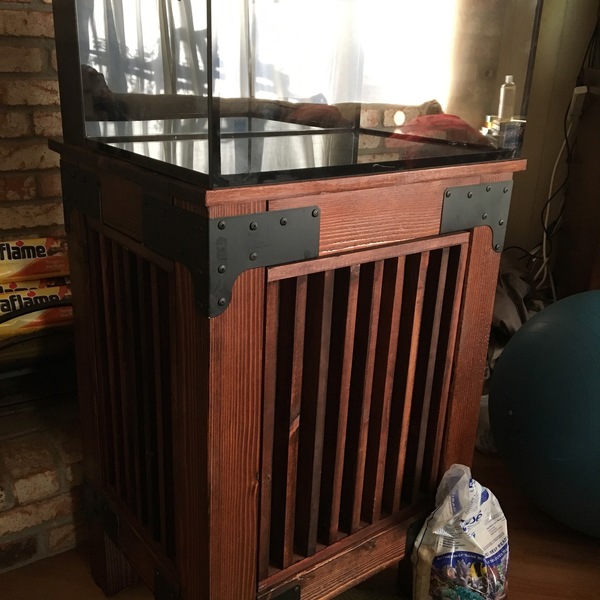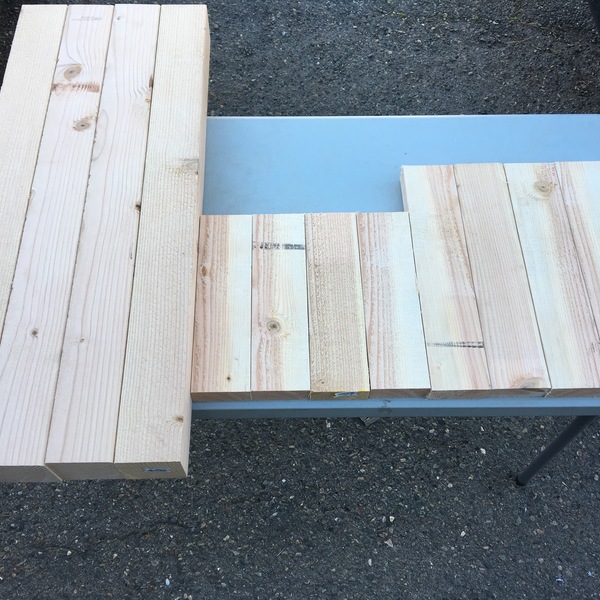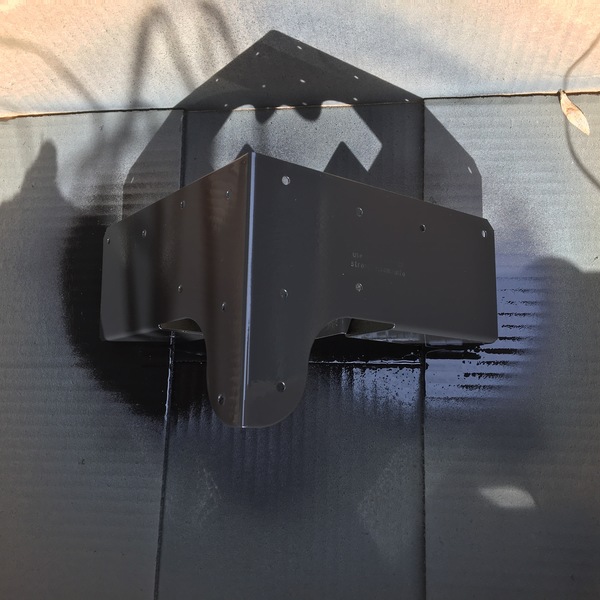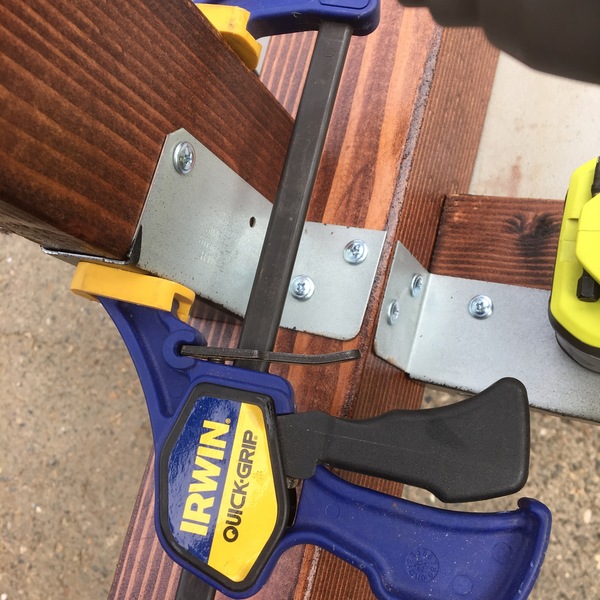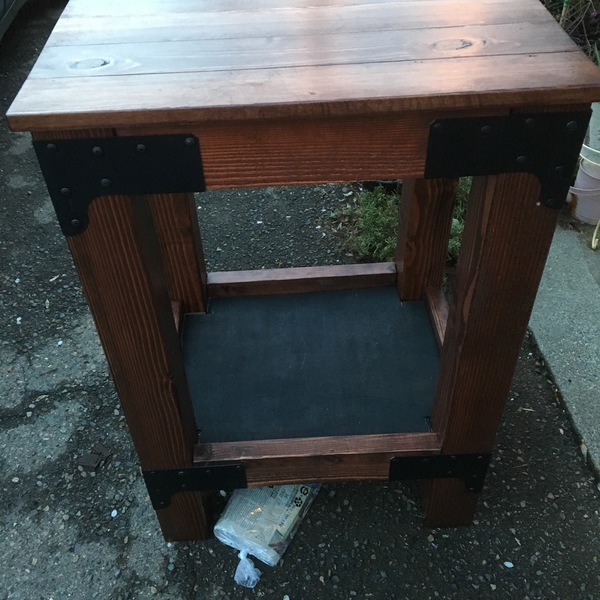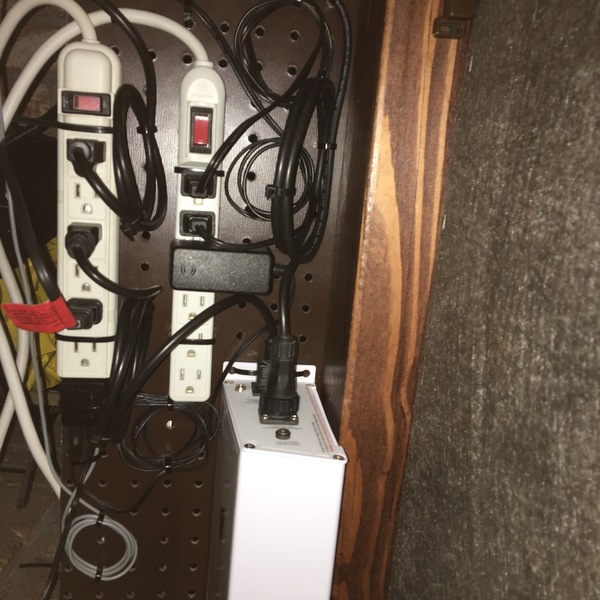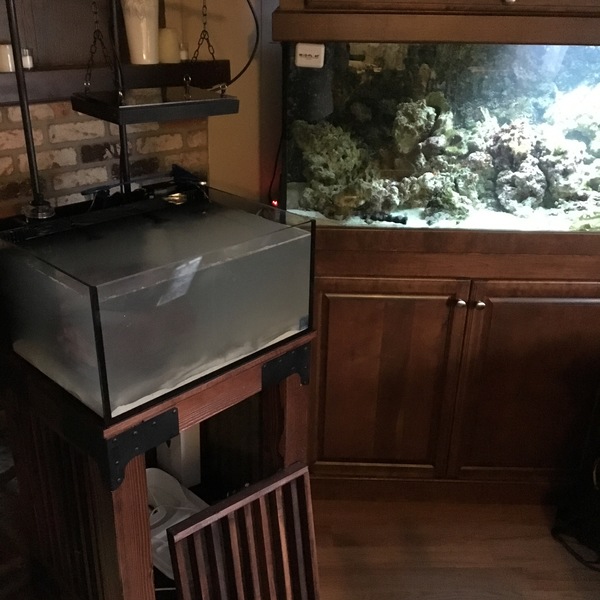 I'm scaling down from a 180 gallon saltwater tank to a 25 gallon lagoon tank from innovative marine. I wasn't interested in the stand they sell so I wanted to make my own. I found a great looking tank on Pinterest that someone made for a planted tank and decided to make one to my dimensions for a salt tank. The overall cost of the tank stand and lights was around $155 and I got everything I needed from Home Depot and materials I already had.
The stand was a fun build, and while it was relatively easy it did take a few tools and as far as time goes... it took forever. The build of the stand didn't take that long but all the dry times between staining, clear coating, and prep work involved made this a multi day process. Figuring out which color stain I wanted to use made this process take even longer. I learned its better to make the cuts you need first then stain and clear coat each piece instead of staining the whole board before making cuts otherwise you get chipped areas near the cuts that don't have stain and need restaining. Always buy more material than you think you need to avoid having to go back to the store (a few times). The pegboard and a ridiculous amount of zip ties has helped keep all the cords for the tank equipment organized on the back wall of the stand. I even took it a step further and used a label maker to label all the chords after I took the pics. Tools used: drill and driver set, brad nailer, miter saw, circular saw, jig saw, orbital sander, sanding blocks, variety of clamps, stapler, paint brushes, rags, and probably a few other things I've forgotten about. Materials: 4x4, 2x4, 1x3, 1x2, (almost all Doug Fir, or common), Simpson strong tie brackets, a lot of various kids of screws, stain pre-treatment, red mahogany stain, polyurethane clear coat, wood glue, plywood, pegboard, corner brackets, etching primer spray paint and black spray paint, yard fabric, and probably a few other things I've forgotten.
I love the look and it was half the cost of buying the one for the tank online. I could have built this for way less money if I hadn't used the brackets. Between the 8 brackets and several hundred screws to assemble it all the cost skyrocketed. But it was the look I was going for and still a bargain compared to other options for purchase. And who doesn't love a good DIY project every now and then? Making the light stand/hanger was also a fun DIY. Now I just need to let the tank cycle and start swapping over livestock and corals and tear down the huge tank to make room for this little guy. So much more work ahead of me... ;)
Show More
---
---
Members Also Viewed
back to top?
Please confirm your email address.
Select some categories to pick the kinds of projects that show up on your home page:
Welcome to your RYOBI Nation quick start guide, a fast and easy way to see everything that's waiting for you!
Your feed shows the latest projects from the categories you've selected, right on your homepage!
Are you working on something awesome? Upload your DIY projects today, and share with other members.
We award monthly and annual prizes for the best projects, worth up to $2500 in RYOBI tools! That's a lot of hardware, and it could all be yours.
RYOBI Nation is a positive connection between people who are creating great things.
You can follow fellow members, like their projects, and comment to let them know they're doing a great job.
Come back to RYOBI Nation often to see what is new and to stay in touch.
If you're on a mobile device, don't forget you can add RYOBI Nation to your home screen for quick access to your project feed.
---
Innovative Marine 25 Lagoon Aquarium Stand Build
by Danish Design
Mar 20, 2017
I'm scaling down from a 180 gallon saltwater tank to a 25 gallon lagoon tank from innovative marine. I wasn't interested in the stand they sell so I wanted to make my own. I found a great looking tank on Pinterest that someone made for a planted tank and decided to make one to my dimensions for a salt tank. The overall cost of the tank stand and lights was around $155 and I got everything I needed from Home Depot and materials I already had. The stand was a fun build, and while it was relatively easy it did take a few tools and as far as time goes... it took forever. The build of the stand didn't take that long but all the dry times between staining, clear coating, and prep work involved made this a multi day process. Figuring out which color stain I wanted to use made this process take even longer. I learned its better to make the cuts you need first then stain and clear coat each piece instead of staining the whole board before making cuts otherwise you get chipped areas near the cuts that don't have stain and need restaining. Always buy more material than you think you need to avoid having to go back to the store (a few times). The pegboard and a ridiculous amount of zip ties has helped keep all the cords for the tank equipment organized on the back wall of the stand. I even took it a step further and used a label maker to label all the chords after I took the pics. Tools used: drill and driver set, brad nailer, miter saw, circular saw, jig saw, orbital sander, sanding blocks, variety of clamps, stapler, paint brushes, rags, and probably a few other things I've forgotten about. Materials: 4x4, 2x4, 1x3, 1x2, (almost all Doug Fir, or common), Simpson strong tie brackets, a lot of various kids of screws, stain pre-treatment, red mahogany stain, polyurethane clear coat, wood glue, plywood, pegboard, corner brackets, etching primer spray paint and black spray paint, yard fabric, and probably a few other things I've forgotten. I love the look and it was half the cost of buying the one for the tank online. I could have built this for way less money if I hadn't used the brackets. Between the 8 brackets and several hundred screws to assemble it all the cost skyrocketed. But it was the look I was going for and still a bargain compared to other options for purchase. And who doesn't love a good DIY project every now and then? Making the light stand/hanger was also a fun DIY. Now I just need to let the tank cycle and start swapping over livestock and corals and tear down the huge tank to make room for this little guy. So much more work ahead of me... ;)
Project Information

| | |
| --- | --- |
| Difficulty: | Intermediate |
| Categories: | Crafts & Decor, Furniture, Other |

Tools Used

68 PC. SPEED LOAD+ DRIVING KIT
18V ONE+™ LITHIUM-ION DRILL/DRIVER KIT
18V ONE+™ AIRSTRIKE™ 18GA BRAD NAILER
18V ONE+™ ORBITAL JIG SAW
18V ONE+™ LITHIUM+™ 4.0 AH BATTERY WITH FREE 2ND BATTERY
18V ONE+™ 6 1/2 IN. CIRCULAR SAW
18V ONE+™ 5 IN. RANDOM ORBIT SANDER

Materials Used

PLYWOOD
PEGBOARD
BRAD NAILS
YARD FABRIC
WOOD GLUE
VARIOUS SANDING MATERIALS
VARIOUS SCREWS
SIMPSON STRONG TIE BRACKETS
CORNER BRACKETS
BLACK SPRAY PAINT
ETCHING PRIMER
POLYURETHANE CLEAR COAT
MINWAX STAIN PRETREATMENT
MINWAX RED MAHOGANY STAIN
1X2
1X3
2X4
4X4