Step: 1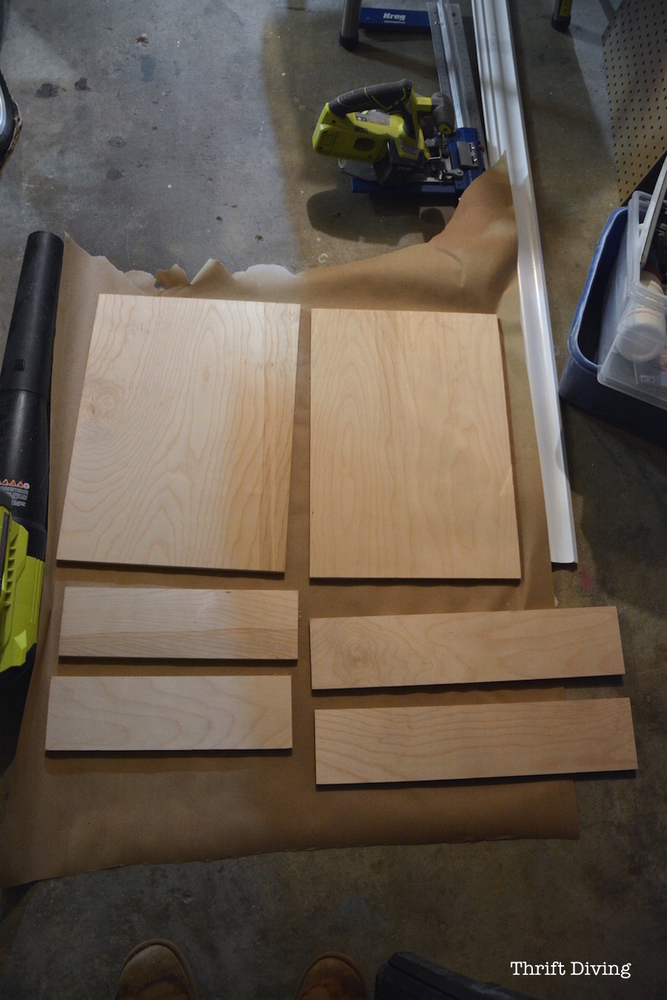 Lay out your wood and cut the following size pieces. Back 13 7/8" x 20 Front panels (2) 7 3/8 x 20 Sides (2) 4 3/8" x 19 7/8" Ends (2) 4 3/8" x 14 ¾" Front ledge (1) 7/8" x 20.5" Pegboard ¼ width At the end of the project, I decided to add the front ledge, so that piece isn't in the picture. I also hadn't cut the front panel into two yet. In the picture, it's represented as a whole.
Step: 2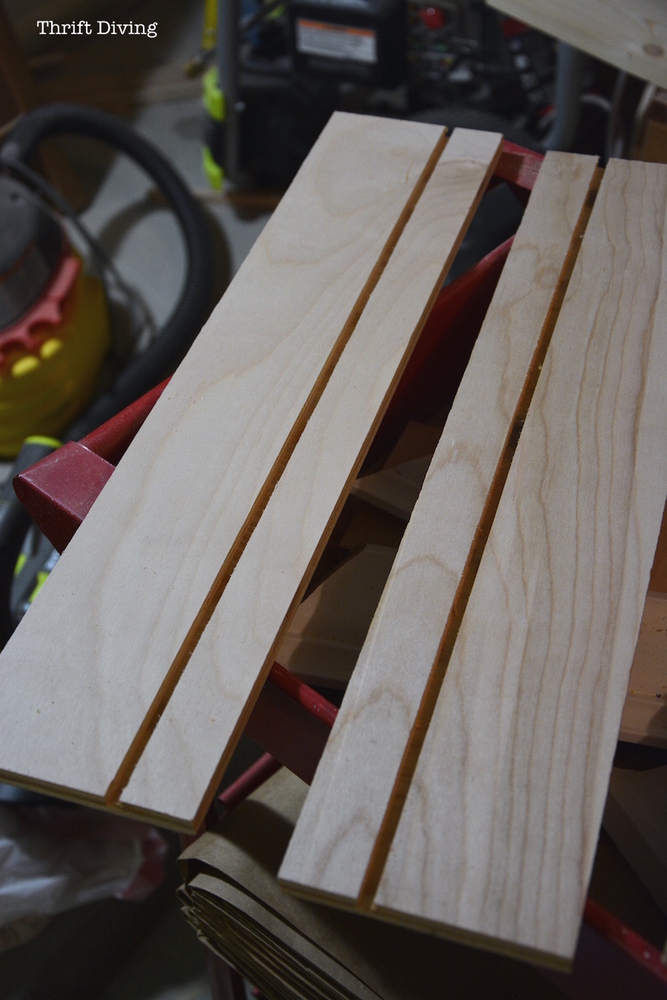 Route the side pieces and end pieces 1.5" from the edge. This is where the pegboard piece will fit into.
Step: 3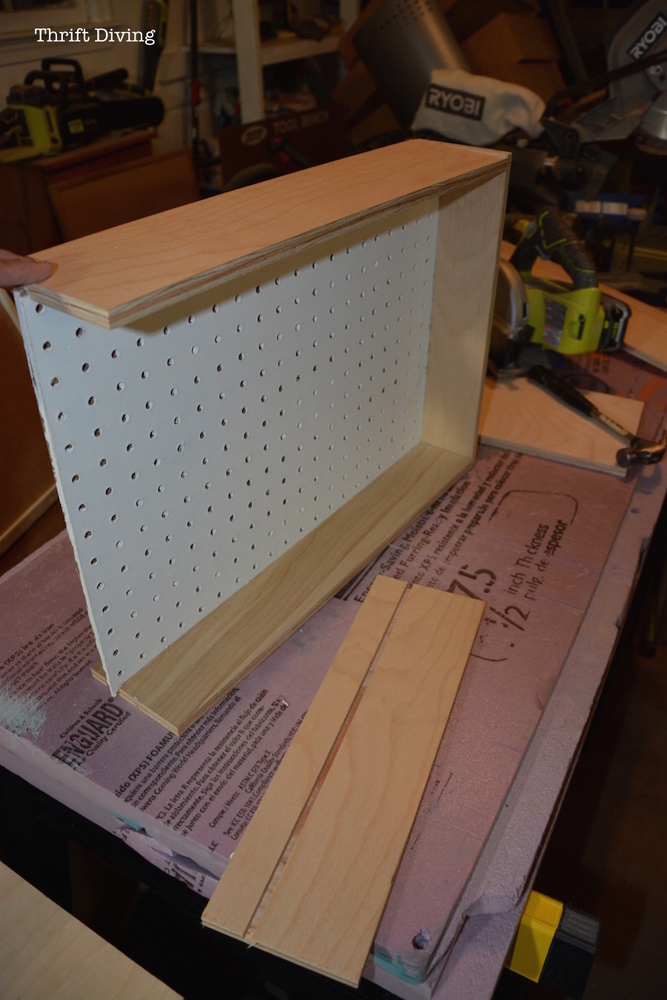 Test the fit of the pegboard into the routed pieces. Make any adjustments necessary. Paint the pegboard with chalky paint or spray paint. I added a decorative trim of red paint around the pegboard which I had painted white, for a festive look.
Step: 4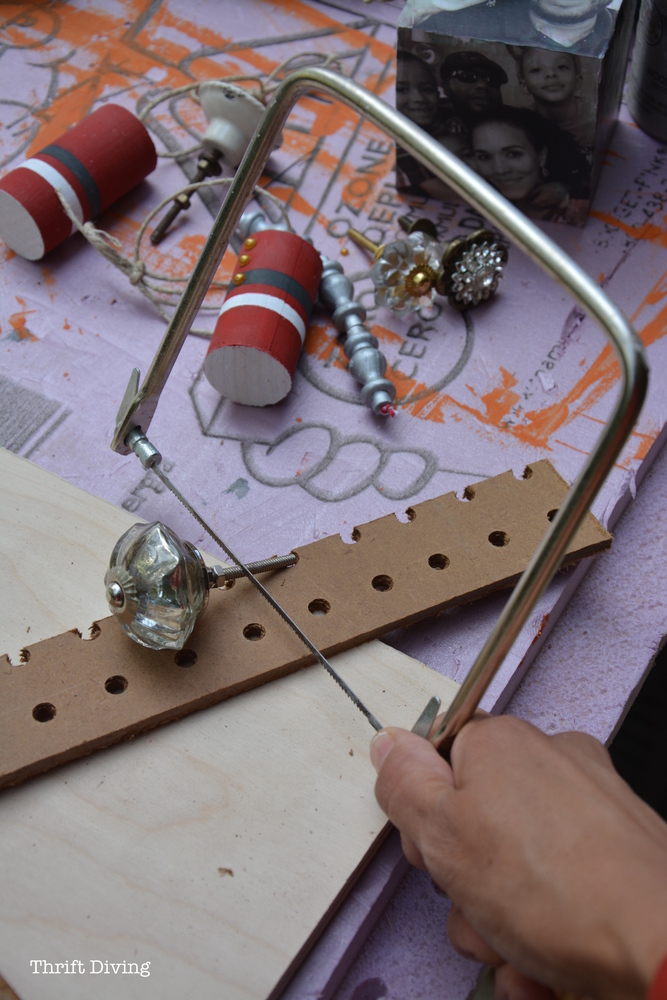 Trim the long threads of any dresser knobs that you'll be using. This is to make sure that the back piece can fit on comfortably. Place the knobs through the pegboard holes in the pattern you like. Then use Locite threadlocker on the threads of the knobs to ensure that they don't come loose. Tighten the bolts a wrench.
Step: 5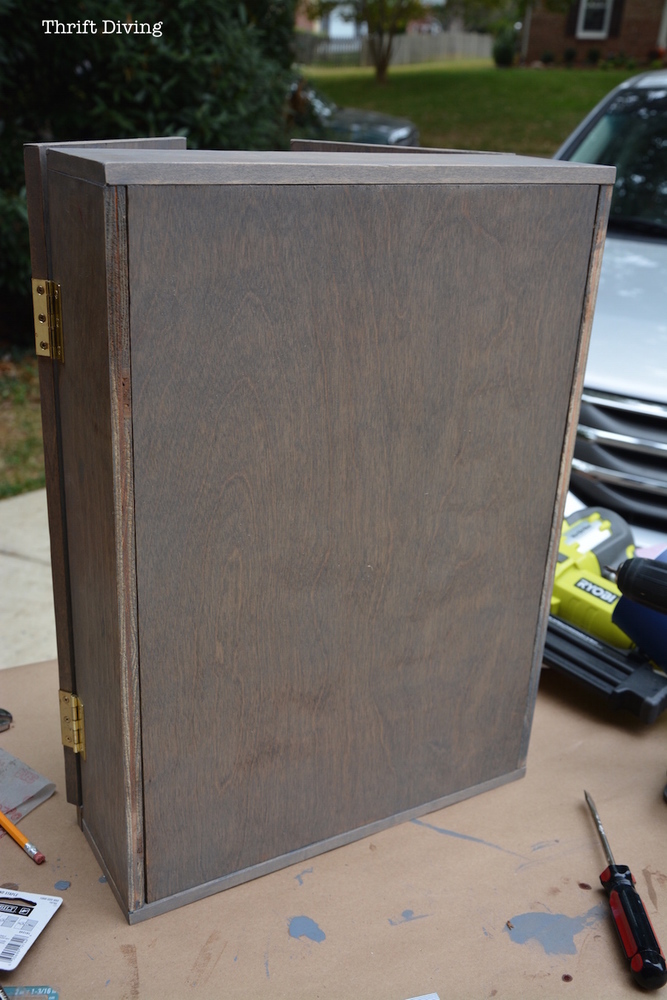 Nail on the back panel. Be sure that there's nothing you want to change with the placement of the knobs, because you'll be closing up the back and will no longer have access to the bolts holding the knobs on. Make sure they're super tight and secure. Use wood filler to fill in any gaps there might be, along with wood filler in the nail holes. Sand smooth.
Step: 6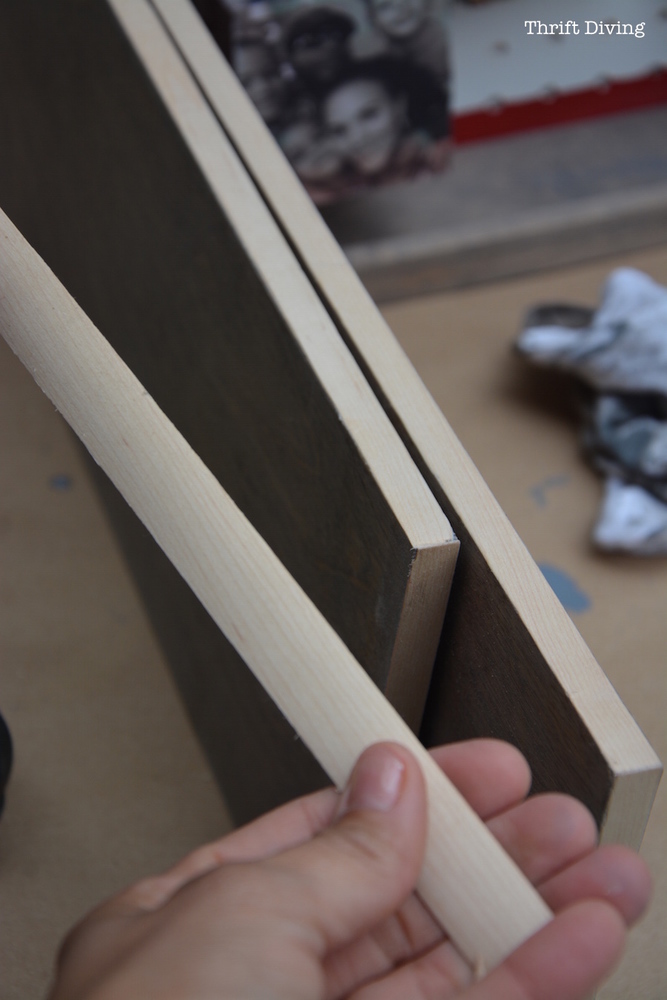 Use wooden trim to finish off any raw edges. Apply with a hot iron, then trim off any excess with a razor or box cutter.
Step: 7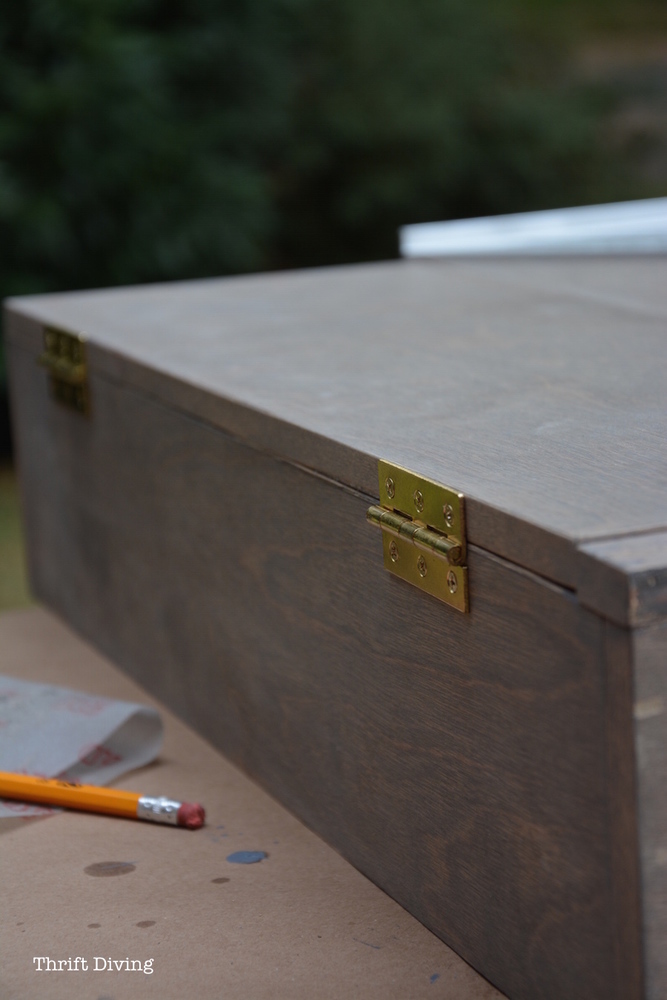 Test-fit the two doors and the bottom panel. Then, using 3/16 middle hinges, attach two evenly on each side. I placed mine about 3 ¼" down from top and bottle edge.
Step: 8
Now's the time for stain. I used Minwax's Early American with Weathered Gray. Love that finish so much!
Step: 9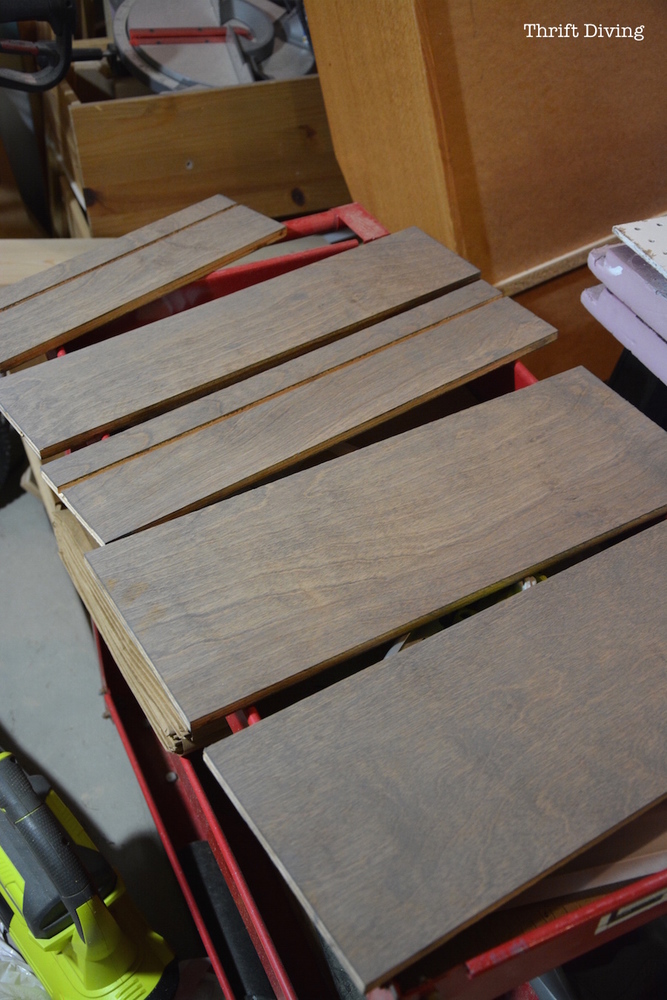 I love the weathered look of the finished wood.
Step: 10
Once hinges are in place, add a small clasp at the front center. If you'd like to stencil or do something decorative to the front, I'd recommend doing that before adding the clasp so it doesn't get in the way.