Return to Projects Listing
How to Make a Knock-Off DIY Wooden Backpack
Two words that you never think of going together: wood and backpack. But it's possible! I wanted to create some wearable wood and the first thought that came to mind was a wood backpack. Online, wood backpacks can cost upwards of $170 or more. But for about $35, I was able to create an affordable knock-off with custom touches that make the wooden backpack unique to my own style.
Videos
---
Steps
---
You must be signed in to your RYOBI Nation account in order to view our Celebrity How-To project steps. Please sign in below or create a new account.
sign-in / create a new account
---
Want to be inspired to decorate your home on a budget? Sign up here so you don't miss the next project!
SIGN UP NOW!
---
---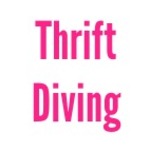 Project Information
Difficulty: Intermediate
Tools Used:
Materials Used:
adjustable straps hardware

riveter and various rivets

sewing machine

d-ring tie downs

danish oil

wood glue

faux leather

rivets (1/8" and 1/4")

bocote exotic wood

1/4" birch plywood
also by Thriftdiving
---
Related Projects
---