Step: 1
Cut the 2x8 at 48" 2x6 at 54".
Step: 2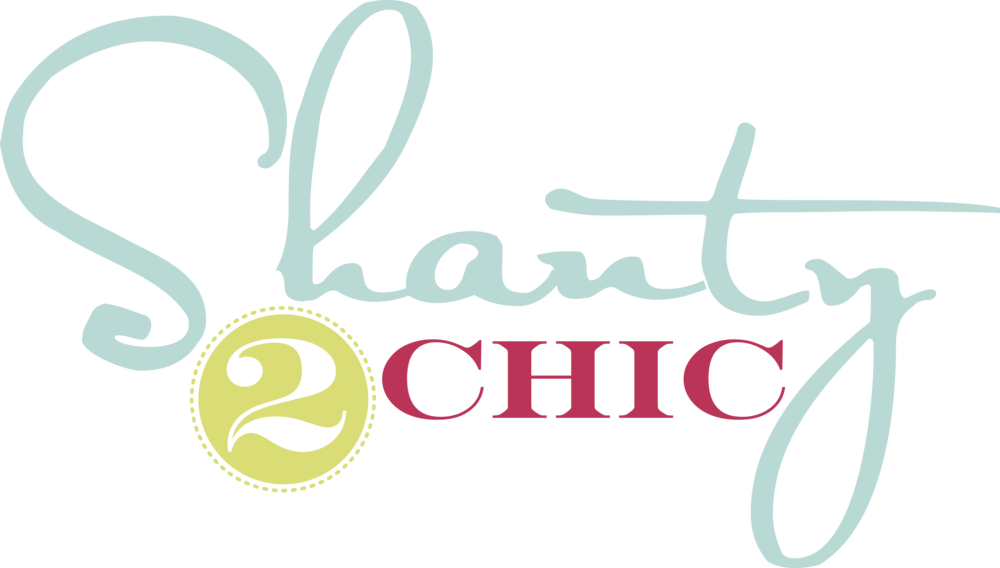 Run a line of wood glue along the top of the 2x8 piece and center it on the edge of the 2x6 and clamp in place.
Step: 3
Use a drill and 2 1/2" wood screws to go through the 2x6 board and into the 2x8 board.
Step: 4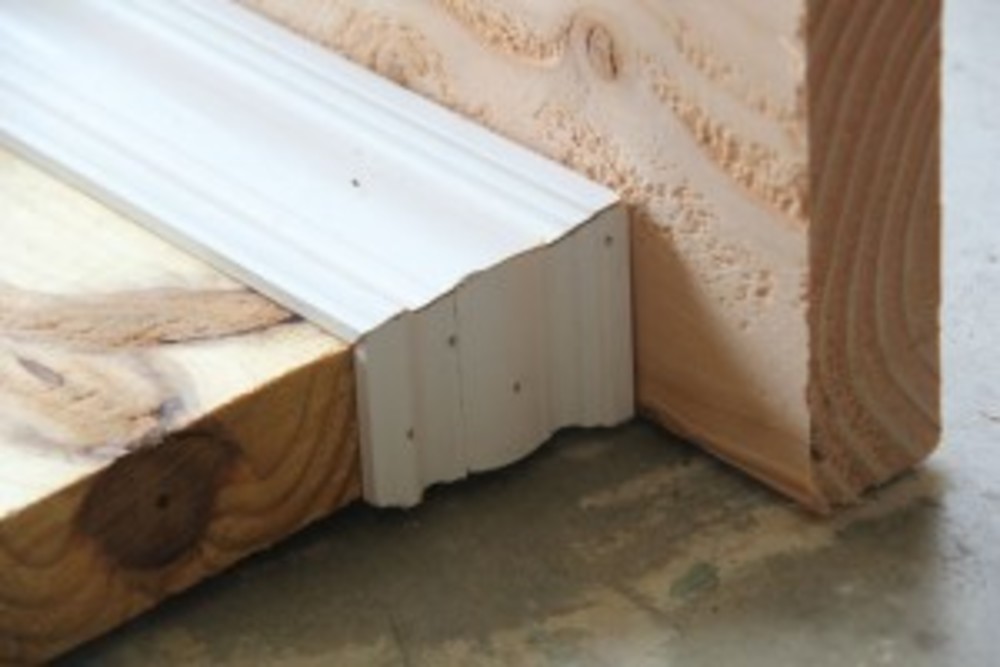 Cut the casing to fit the front of the 2x8 board. Cut the ends at 45 degrees.
Step: 5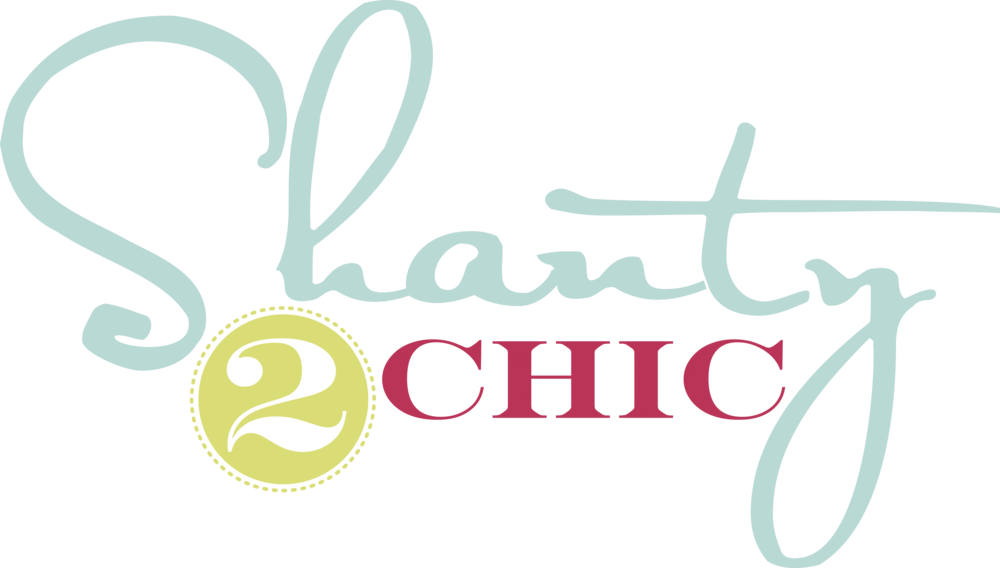 Cut two smaller pieces to fit the ends of the 2x8 and attach with wood glue and brad nails.
Step: 6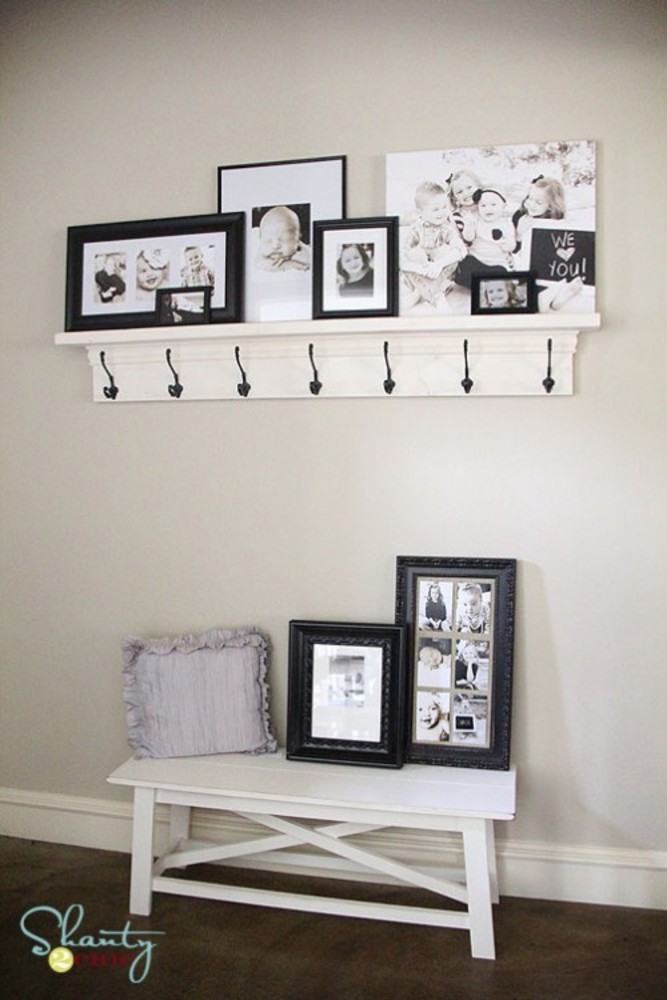 To finish paint or stain the shelf. Once it's dry, add your hooks with you drill and your set! Happy Building!