Return to Projects Listing
Fireplace...re-made!
For 20 years, looked at a large fireplace with bookcases sitting on it! Finally decided to change that! It took me 2 weeks (about 3 hours/day), but finished it before Christmas! Surrounded my new tv with wood luxury and built in surround sound! Functional storage and ample lighting for display and room atmosphere!
---
---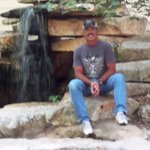 Project Information
Difficulty: Intermediate
Tools Used:
also by tbmhansen
---
Related Projects