Step: 1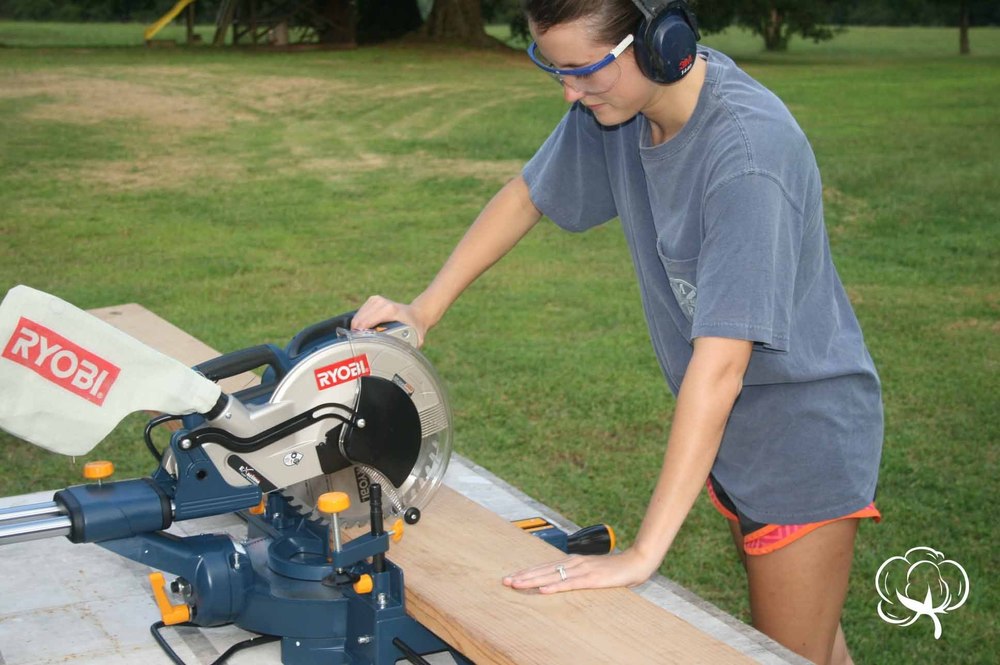 I bought oak from a lumber yard down the road and cut it in half with the RYOBI sliding miter saw. Once the 8' wood was cut into two 4' boards, I hand sanded each piece, which can be done with a RYOBI hand sander or with sand paper by hand.
Step: 2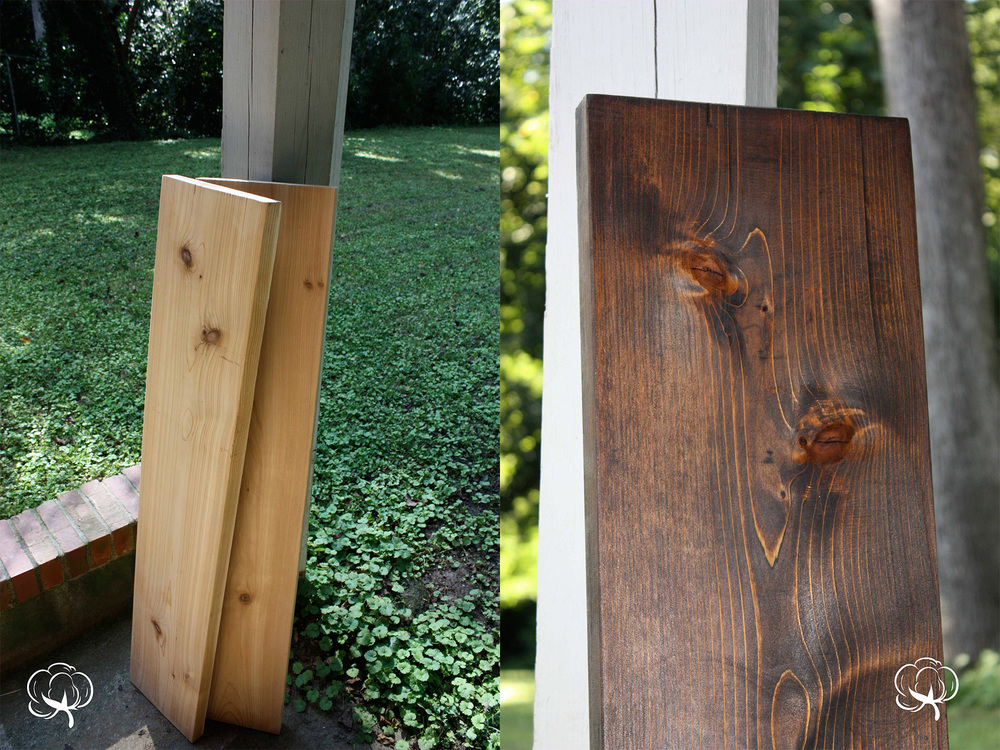 I chose to stain my wood a dark walnut to match the wood in my living room, but any stain will work. Apply one coat with a brush and wipe the excess off with a rag. Stain all sides of the wood.
Step: 3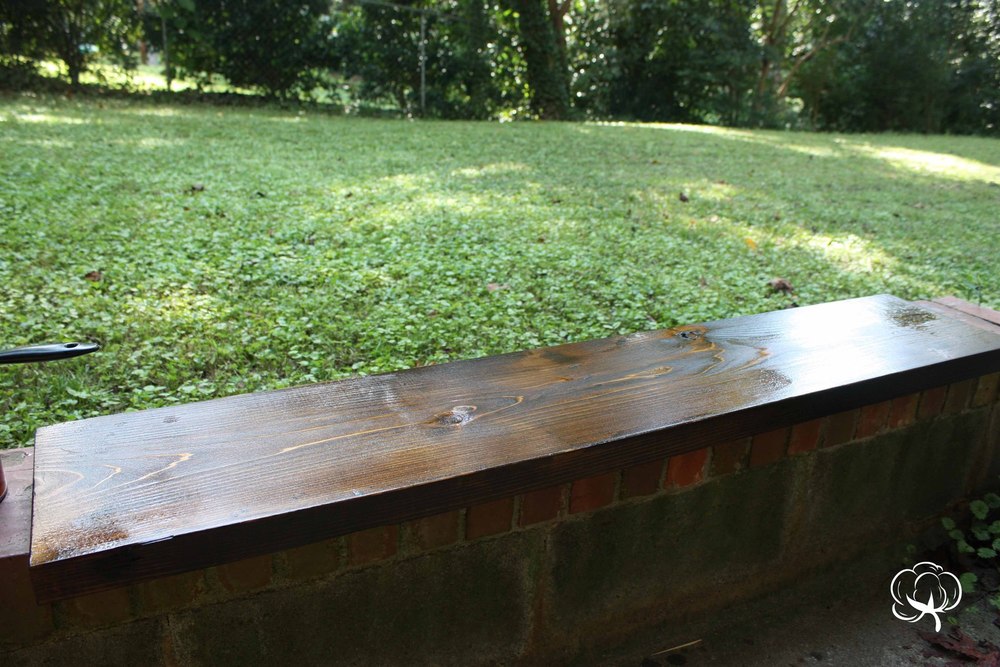 The next step is to polyurethane the top surface of the wood. I only apply this clear gloss to the sides that will be facing out and up. I love the personality that knots bring to the wood, so I usually choose the knotty side to face up. Apply 2-3 coats of polyurethane to the wood. Let dry for an hour or two until the surface isn't sticky. The wood prepping is now over.
Step: 4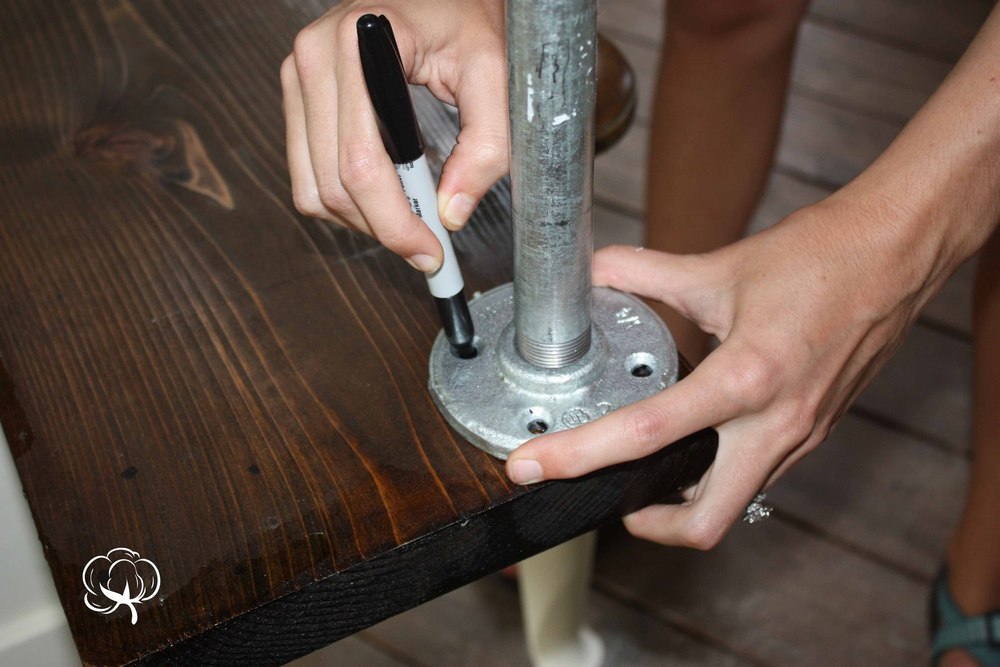 We will begin the construction of the sofa table from the bottom and work our way up. Screw together the flanges to both sides of the 10" nipple pipe. With both screwed tight, place the bottom shelf on its back with the under side facing up. Stack the legs on all four corners flush with the edges and mark holes within each of the flange holes to pinpoint where to drill a hole.
Step: 5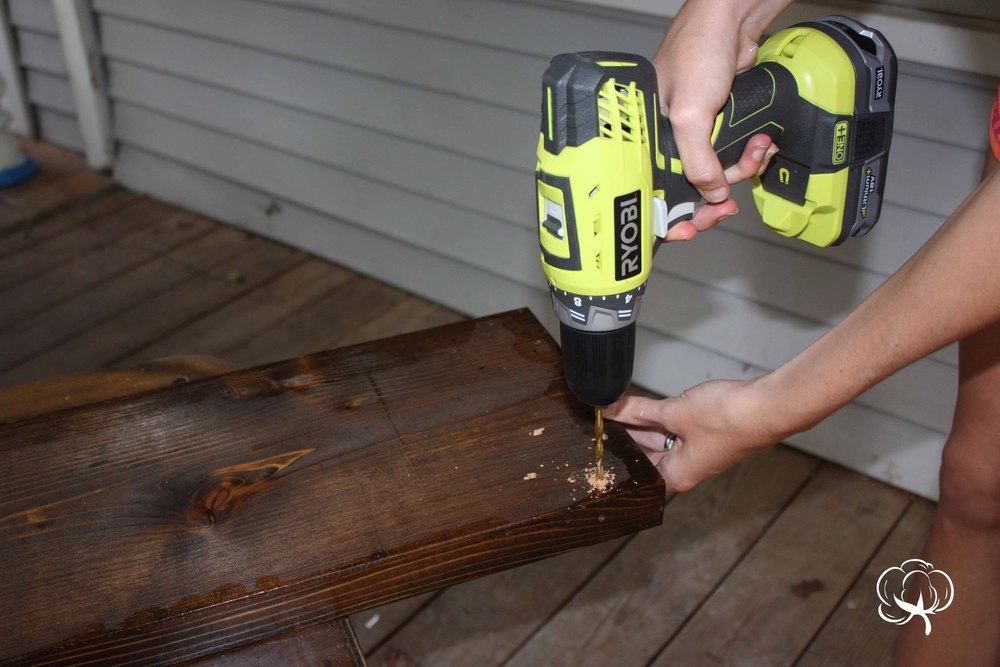 Drill holes in all four corners.
Step: 6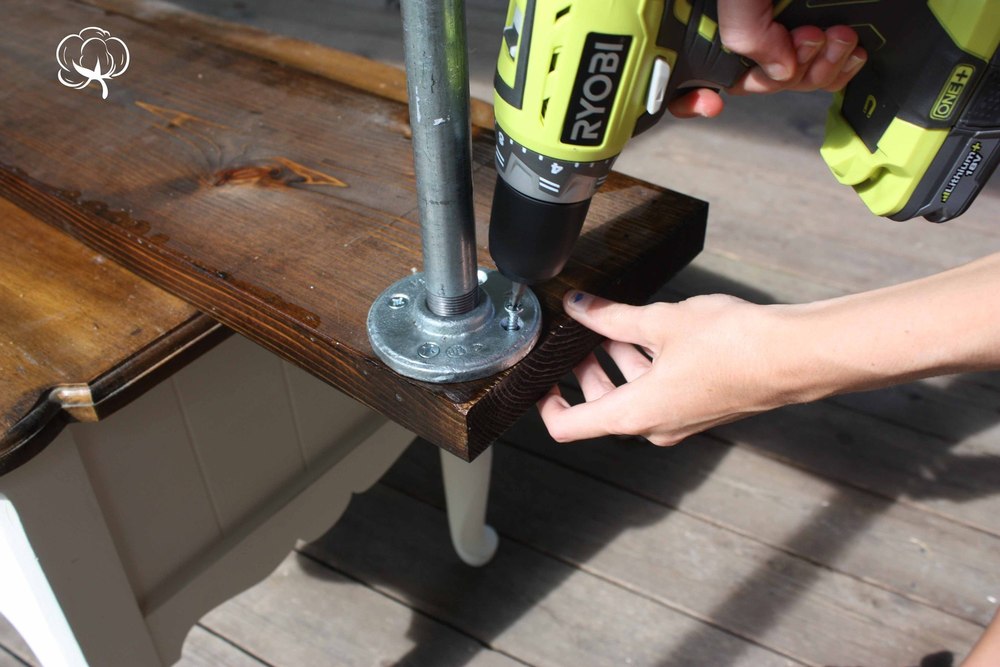 Place the leg on top of the drilled hole and now screw the wood screws into the holes.
Step: 7
With the bottom shelf done, flip the shelf over so its standing upright and repeat the same process now with the 18" nipple pipes standing on top of the polyurethane surface of the bottom shelf.
Step: 8
Slip the entire table over with the top shelf on its back to screw the 18" nipple pipes in to the top board.
Step: 9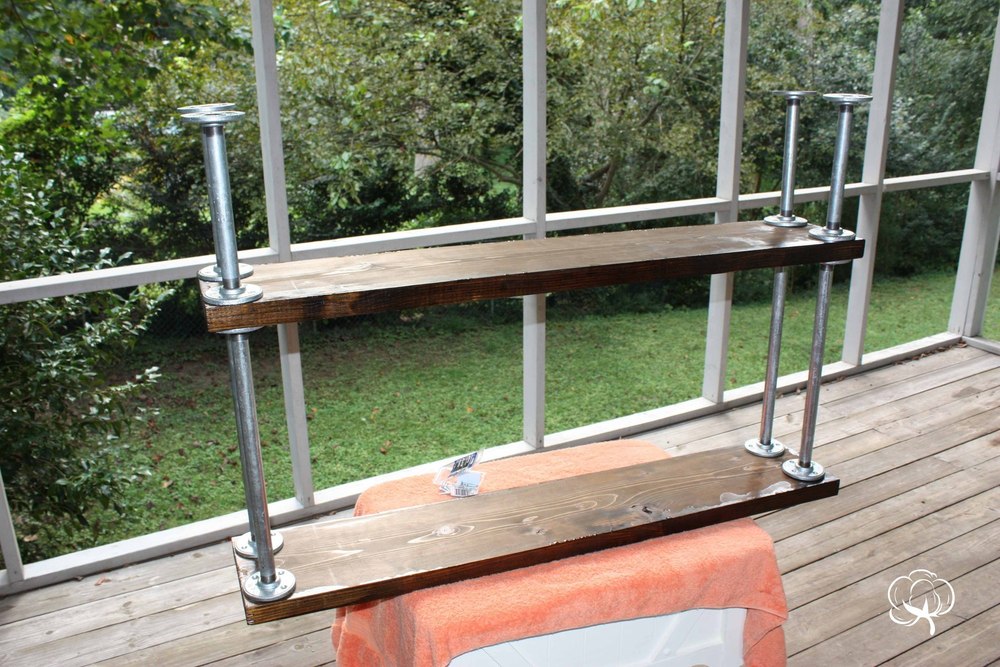 If the legs appear to be crooked here is the trick (and you'll need two people for this one step only). One person needs to hold the pipe down to the corner flush with the edges. Contrary to the other steps, drill the hole through the flange this time and immediately follow this with screwing in the first screw. Drill and screw one hole at a time. This holds the entire flange down enough to drill holes and screw the other screws in without straining to hold it down.
Step: 10
Repeat with all four corners.
Step: 11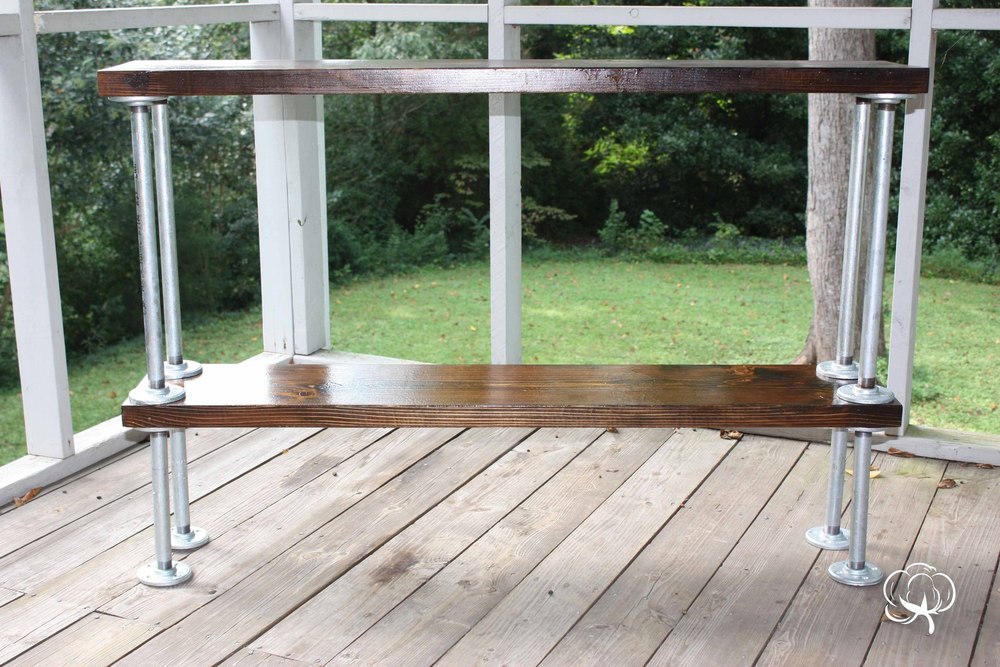 You're done! Doll up your table with some trinkets and enjoy the entrance way/sofa table customized for your home. For more DIY projects from Life in High Cotton, visit lifeinhighcotton.wordpress.com.