---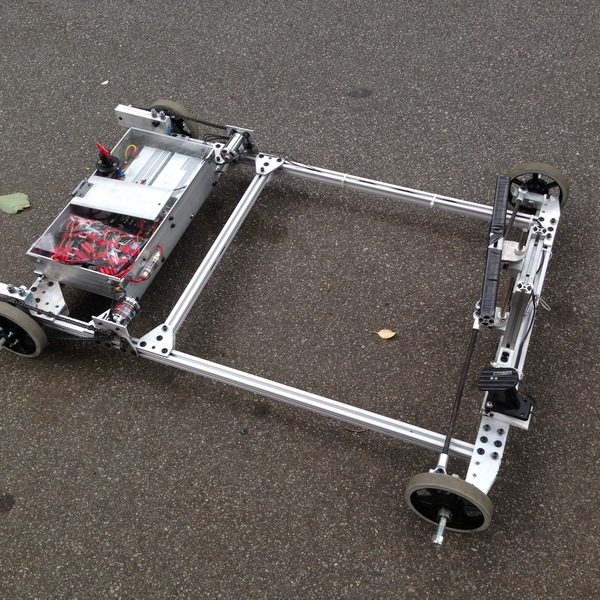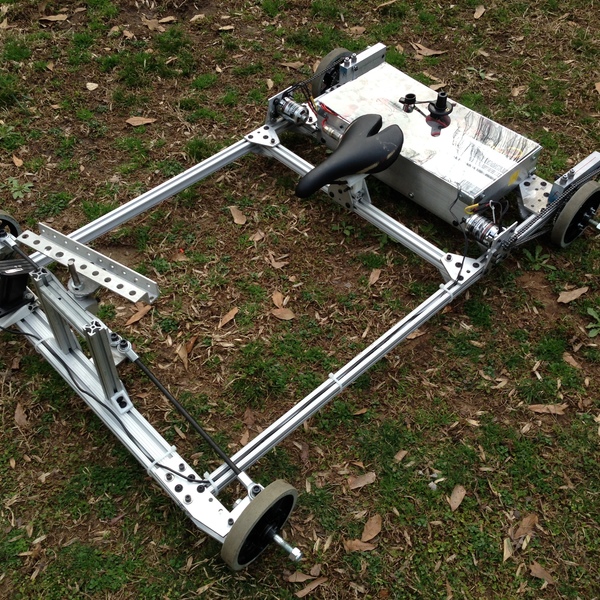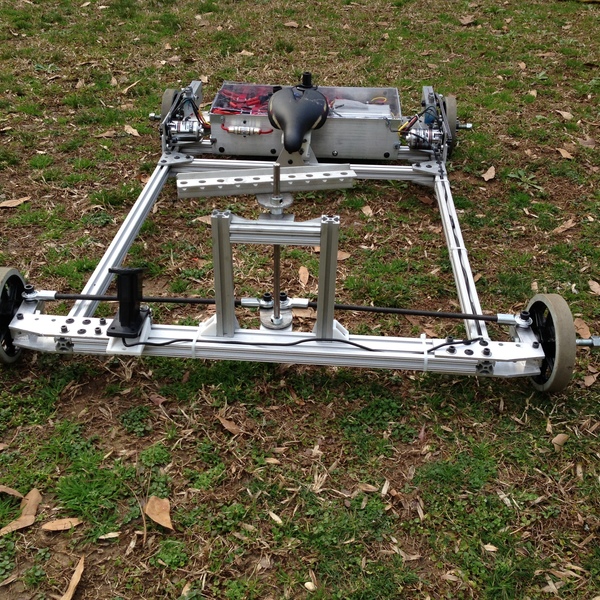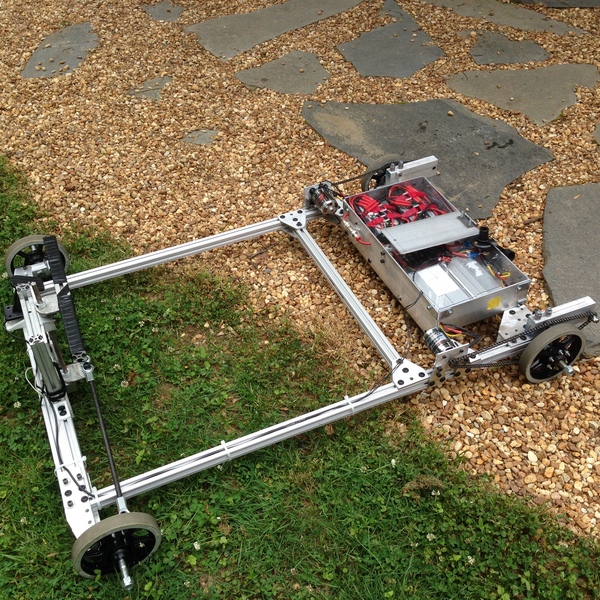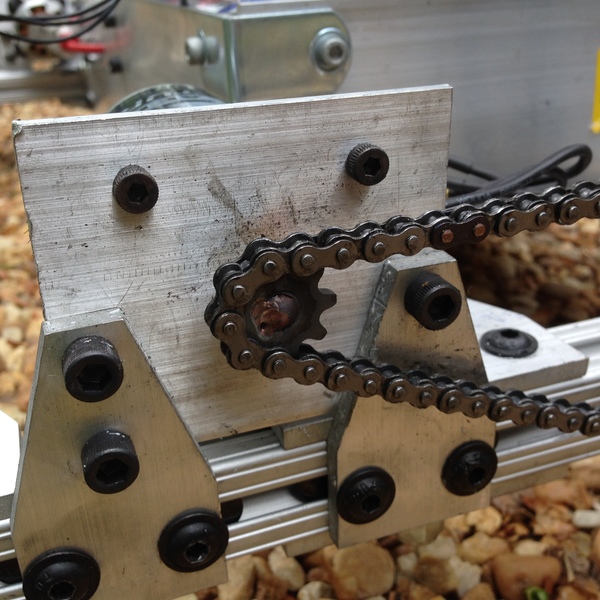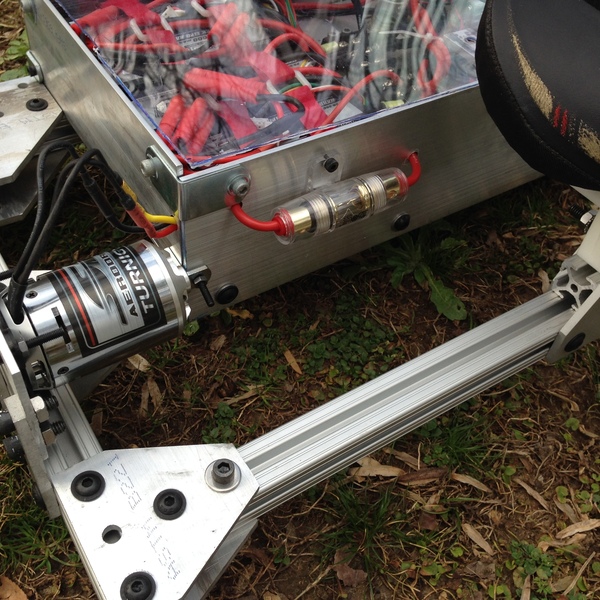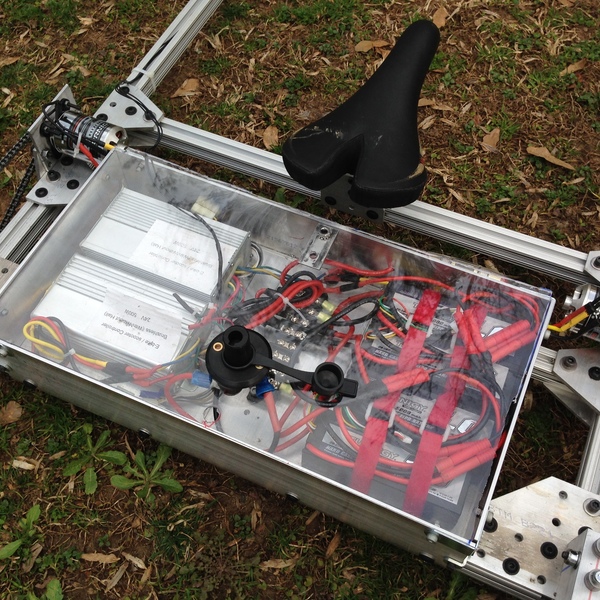 What could be more fun that building your own mode of transportation? At least as a mechanical engineering student thats what I think. About 3 months ago I started building my own Electric Go Cart from scratch - no kits. Some of the parts I made from blocks of aluminum and acrylic with Ryobi tools while others like motors and batteries I bought from various vendors across the web.
Now the Go Cart is running with a top speed of 22mph and a cruising speed of 15-16mph. Its incredibly high gear ratio gives it the ability to climb hills of any grade and it has a range of over 5 miles - I haven't driven it until the batteries died yet.
Its powered by 2x Turnigy Brushless Outrunners and a 8S2P LiPo battery pack. Loads of fun to drive and with plenty of room for improvement I look forward to making it run faster over the coming months.
You can see the full build log on my website www.builtbyben.net

Ryobi Tools Used Include:
Drill Press 10"
18 Volt One Plus Drill
18 Volt One Plus Impact Driver
18 Volt One Plus Flashlight
Miter Saw 10" w/ Laser
Show More
---
---
Members Also Viewed
back to top?
Please confirm your email address.
Select some categories to pick the kinds of projects that show up on your home page:
Welcome to your RYOBI Nation quick start guide, a fast and easy way to see everything that's waiting for you!
Your feed shows the latest projects from the categories you've selected, right on your homepage!
Are you working on something awesome? Upload your DIY projects today, and share with other members.
We award monthly and annual prizes for the best projects, worth up to $2500 in RYOBI tools! That's a lot of hardware, and it could all be yours.
RYOBI Nation is a positive connection between people who are creating great things.
You can follow fellow members, like their projects, and comment to let them know they're doing a great job.
Come back to RYOBI Nation often to see what is new and to stay in touch.
If you're on a mobile device, don't forget you can add RYOBI Nation to your home screen for quick access to your project feed.
---
Electric Go Cart
by benr
May 30, 2014
What could be more fun that building your own mode of transportation? At least as a mechanical engineering student thats what I think. About 3 months ago I started building my own Electric Go Cart from scratch - no kits. Some of the parts I made from blocks of aluminum and acrylic with Ryobi tools while others like motors and batteries I bought from various vendors across the web. Now the Go Cart is running with a top speed of 22mph and a cruising speed of 15-16mph. Its incredibly high gear ratio gives it the ability to climb hills of any grade and it has a range of over 5 miles - I haven't driven it until the batteries died yet. Its powered by 2x Turnigy Brushless Outrunners and a 8S2P LiPo battery pack. Loads of fun to drive and with plenty of room for improvement I look forward to making it run faster over the coming months. You can see the full build log on my website www.builtbyben.net Ryobi Tools Used Include: Drill Press 10" 18 Volt One Plus Drill 18 Volt One Plus Impact Driver 18 Volt One Plus Flashlight Miter Saw 10" w/ Laser
Project Information

| | |
| --- | --- |
| Difficulty: | Advanced |
| Categories: | Other |

Tools Used

18V ONE+™ DRILL KIT
10 IN. MITER SAW WITH LASER

Materials Used

ALUMINUM EXTRUSION, ALUMINUM BLOCKS, ACRYLIC SHEET, LOTS OF NUTS & BOLTS, BEARINGS, THREADED RODS, WASHERS, STEEL SHAFT, COLLARS
WHEELS, #25 ROLLER CHAIN, SPROCKETS, CHAIN CONNECTING LINKS, SHAFT
2X TURNIGY AERODRIVE SK3 - 5065-236KV BRUSHLESS OUTRUNNER MOTOR, 2X ELECTRIC MOTOR CONTORLLER, 4X 4S1P LIPO, ELECTRICAL CIRCUIT PROTECTION
CONSUMABLES - HEAT SHRINK, WIRE, SOLDER, LOCTITE, MORE NUTS & BOTLS