Return to Projects Listing
Doll Bunk Beds
For the past few weeks our 3 year old daughter Madison has been asking us to build her "bunking beds" for her dolls. She loves her dolls so we knew it would get a lot of good use so we decided to pull the trigger. I went with a simple design and made templates for the details. We made this one out of MDF however I do think that if I had to do it over again I would go with plywood. Nevertheless, that girl loves the bunk beds for her dolls and I'm sure they will be around for a long time!
View Project PDF
Videos
---
Steps
---
The first step was cutting out the boards. First ripping them down on the table saw and then cutting them down to length on the miter saw.
---
Next I applied the templates to the boards that would make up the headboards, footboards, and front rails using spray adhesive. Then cut the details out on the bandsaw. This could also be done using a jigsaw.
---
Now I assembled the headboard and footboard using RapidFuse wood glue and 1-1/2" brad nails. Prior to this step I decided to paint each piece however, I wouldn't recommend this because the paint ended up being the weak point when trying to glue up the joints.
---
---
Finally, I used wood glue and brad nails to for the final assembly. Fill the nail holes with wood filler and paint as desired.
---
spacer
---
---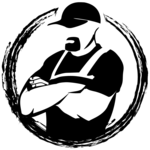 Project Information
Difficulty: Easy
Tools Used:
Materials Used:
wood glue

1-1/2" brad nails

1/2" x 2

Qty 2 - 1" x 1" x 36"
also by Rogue Engineer
---
Related Projects