Step: 1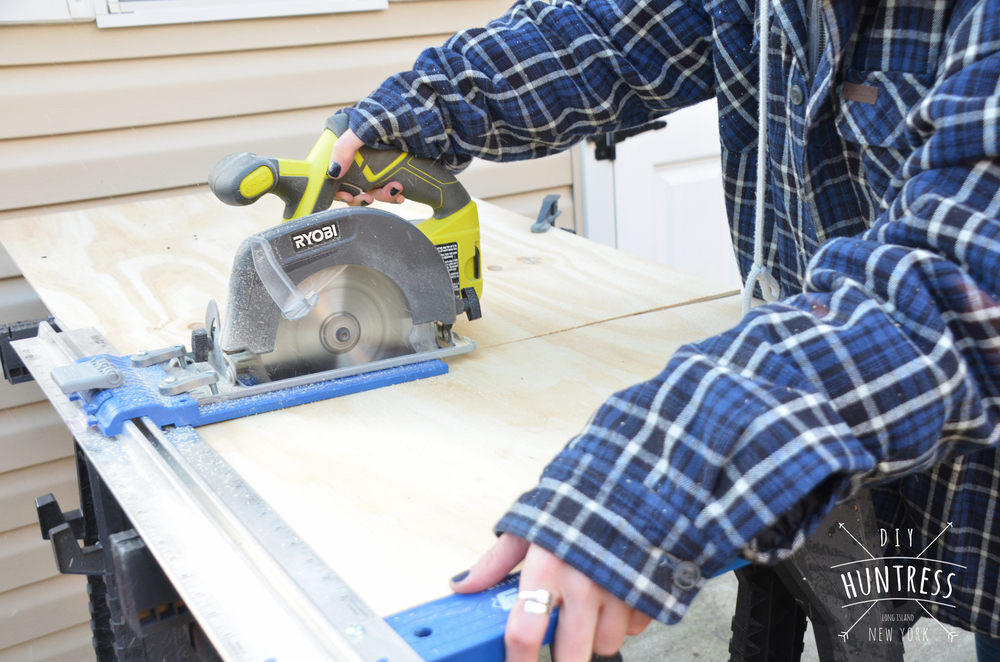 Cut your plywood backing to 14 3/4" x 24".
Step: 2
Use a straight edge to find the center of your plywood backing. Create four even rectangles to help map out your design.
Step: 3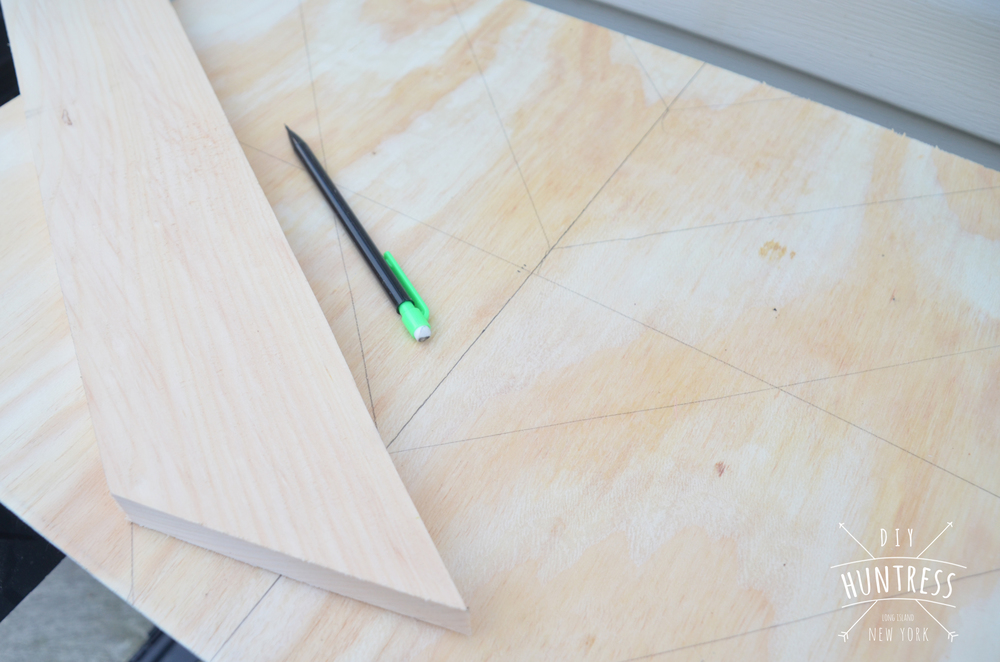 Cut a scrap piece of 1x3 at 45 degrees to use as a stencil for your mat holder. Use this stencil to trace your design.
Step: 4
Start each board with a 45 degree cut. Line up each board with the design you traced. Once lined up, use a pencil to trace the cut mark on each board. This will be where the 1x3 overhangs the plywood backing.
Step: 5
Cut your 1x3's on the cut lines. All cuts will be made at 45 degrees.
Step: 6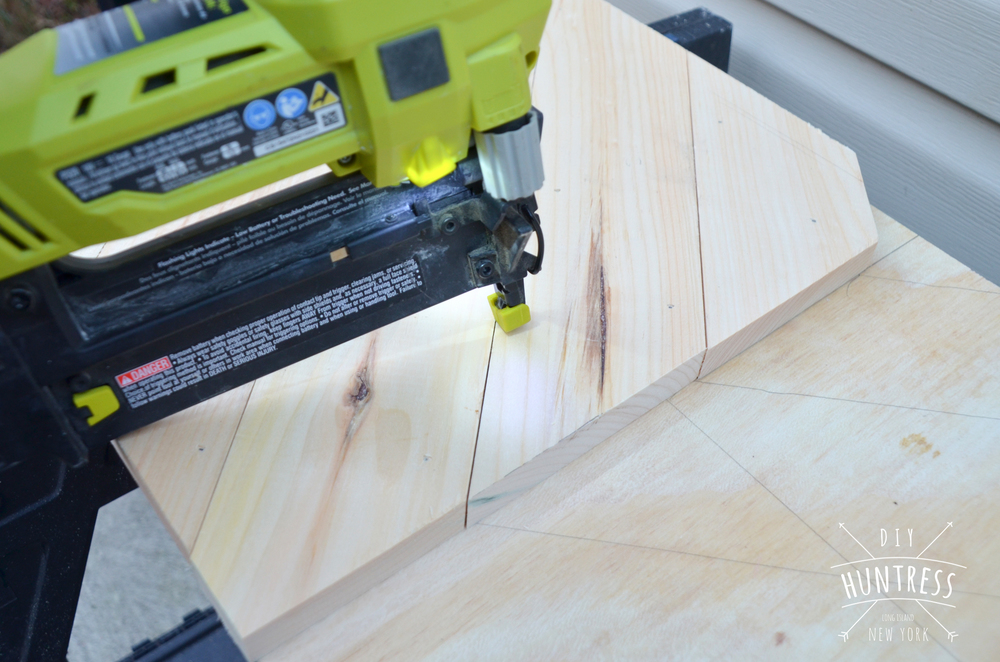 Attach all 1x3 boards with a brad nailer and 1" nails.
Step: 7
Cut four pieces for your border (2 long edges @ 24" and 2 short edges @ 15 1/4"). Attach them to the mat holder with a brad nailer and 1" nails.
Step: 9
Attach large hooks on the front for the mat and small hooks on the back for hanging.