Return to Projects Listing
DIY Wine Bottle Holder
I wanted to build wine bottle holders for a dresser that was repurposed into a wine bar. The space was small, so we came up with a "W" design to hold the bottles.
---
---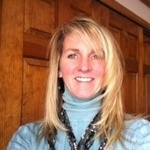 Project Information
Difficulty: Intermediate
Tools Used:
Materials Used:
Supplies needed: 1 piece of 1 x 16 x 8, 2 pieces of 1 x 2 x 8, 1/4 inch plywood, and wood glue.
also by DeDe Bailey
---
Related Projects