Step: 1
Screw support boards to ledges I then screwed the support boards to the 2x3s ledges that are attached to the panels. 2x4s, 2x6s, or 2x8s would all work just fine for support boards.
Step: 2
Test fit the cushions The cushions fit great and the sofa is super comfortable.
Step: 3
Finish I finished the frame with a coat of Danish oil.
Step: 4
Cut the 2x10s The 2x10s should be cut so that they go all the way around the seat cushions. You will need to make 3 panels that are each made from 3 pieces of 2x10.
Step: 5
Sand the 2x10s Give the cut pieces a light sanding before assembling them. Using the orbital sander, start with 120-grit sandpaper followed by the 220-grit sandpaper. I like to round the edges over a bit with the orbital sander so that the pieces look more distinct and the panels less flat.
Step: 6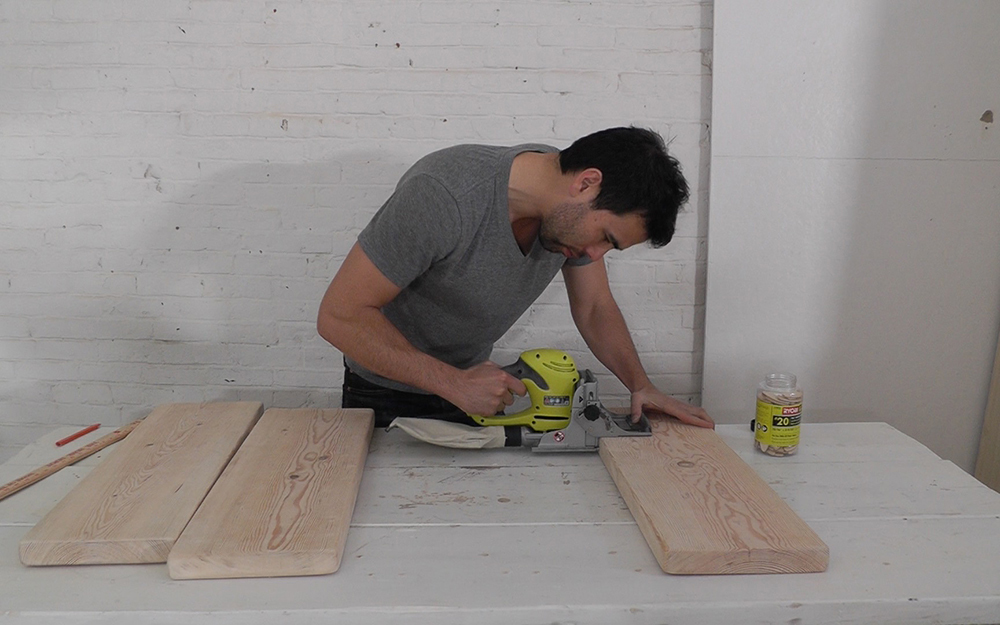 Assemble the panels Lay out three pieces of 2×10s to make each panel. Mark three evenly spaced points along the edges of the boards to serve as a target for the biscuit jointer. Use the biscuit jointer to cut notches in the 2x10s. Insert glue in the notches and then place a glue-covered biscuit in the notches. Use the pipe clamps to clamp the boards together while the glue dries.
Step: 7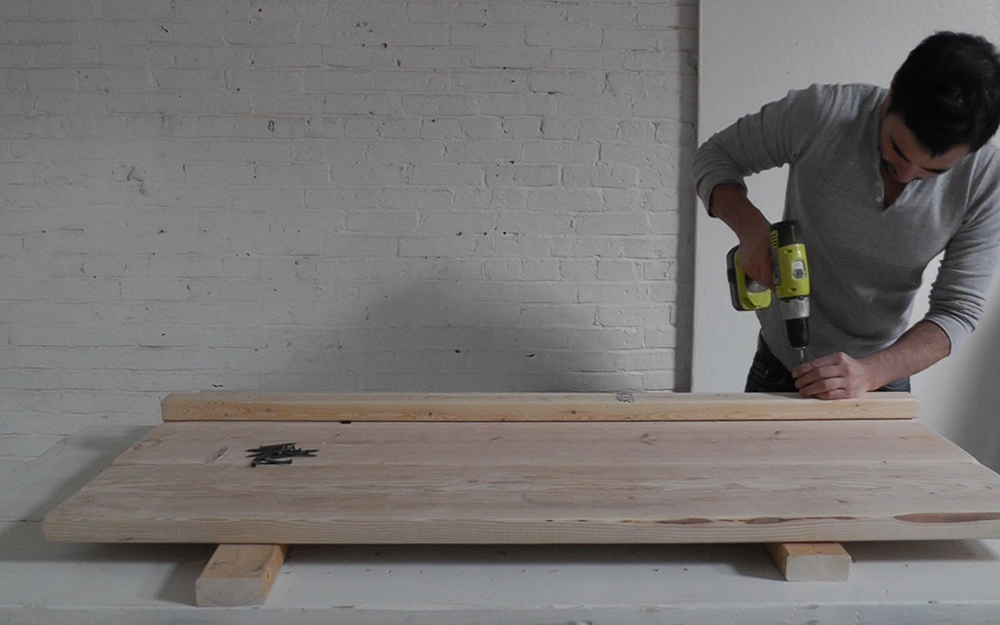 Screw on 2x3 ledges I screwed on pieces of 2x3 to the 2x10 panels. I aligned the 2x3s to the top edge of the first 2x10.
Step: 8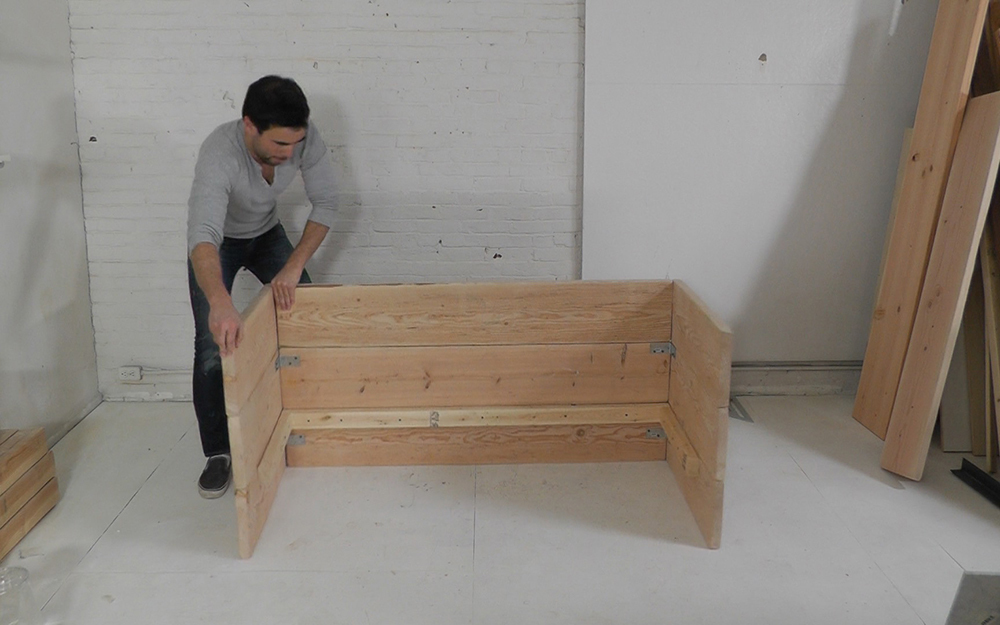 Connect the three panels I used screws and L-brackets to connect the three panels.
Step: 9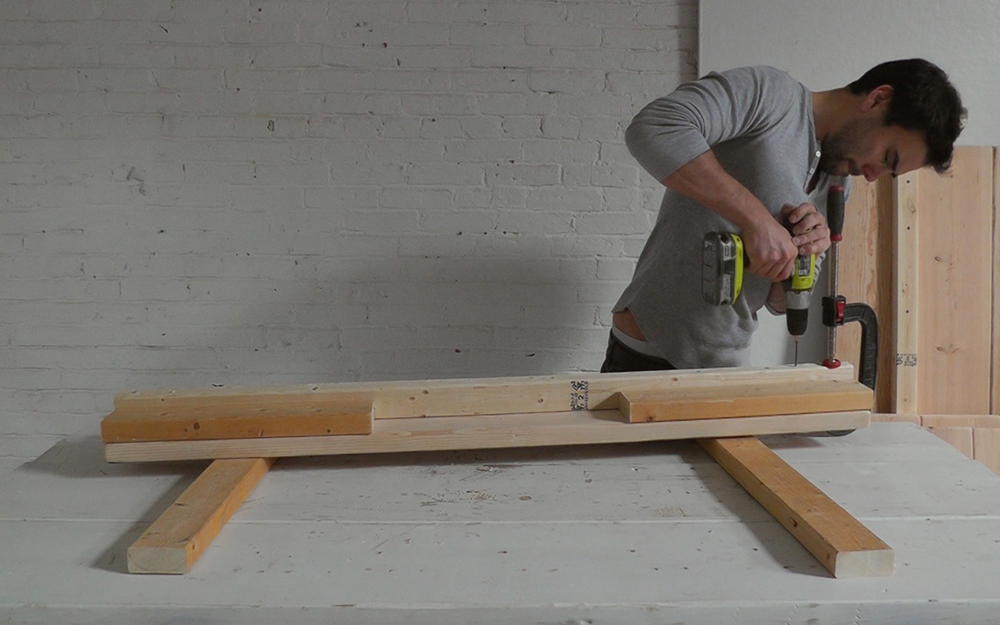 Assemble front support board I used a piece of 2x10 for the front support board and screwed a piece of 2x3 down the center of it. The 2x3 was warped so I used C-clamps to straighten it out before driving 3 ½" screws through the 2x3 and into the 2x10. I then flipped it over and drove screws through the 2x10 and into the 2x3.