Step: 1
Pick the plywood I had the nice home depot associates rip a 4'by8' sheet of plywood into four 12" wide strips. Not only does this save me the time from doing it myself on my table saw it also makes it easier to fit the wood in my car.
Step: 2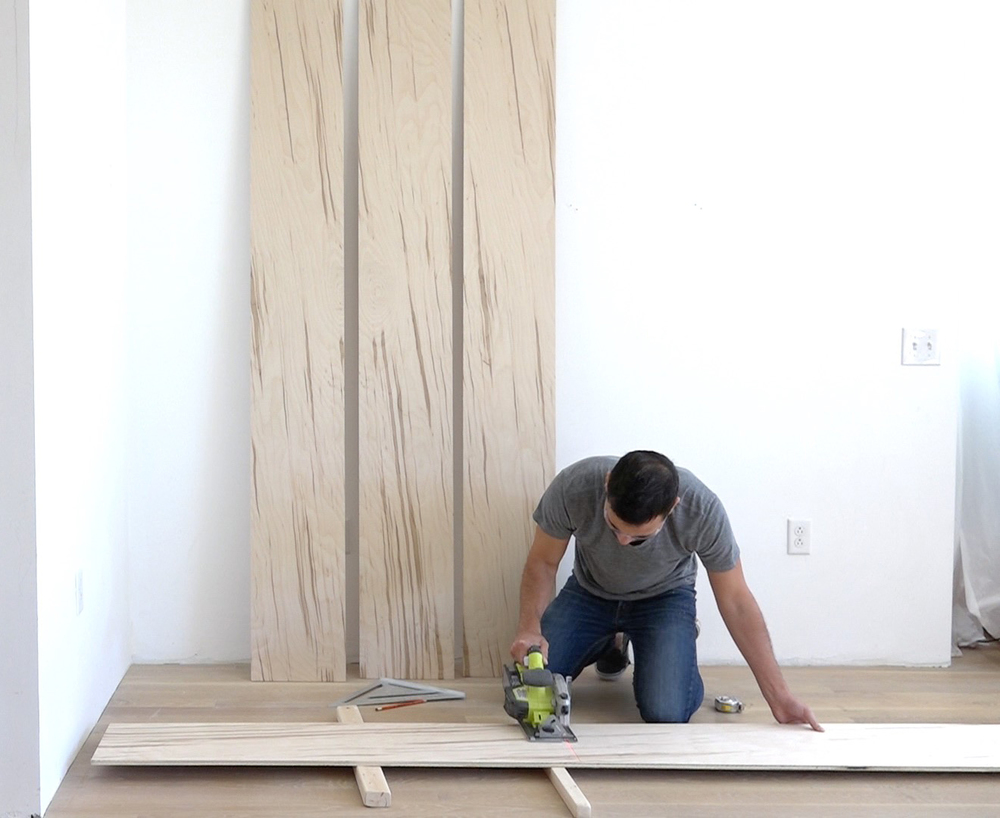 Cut the plywood to length I cut the plywood into the lengths shown in the drawing. I used my circular saw but this could also be done with a compound miter saw. I made my shelves 4 feet long with 11" tall vertical supports and 7" tall legs.
Step: 3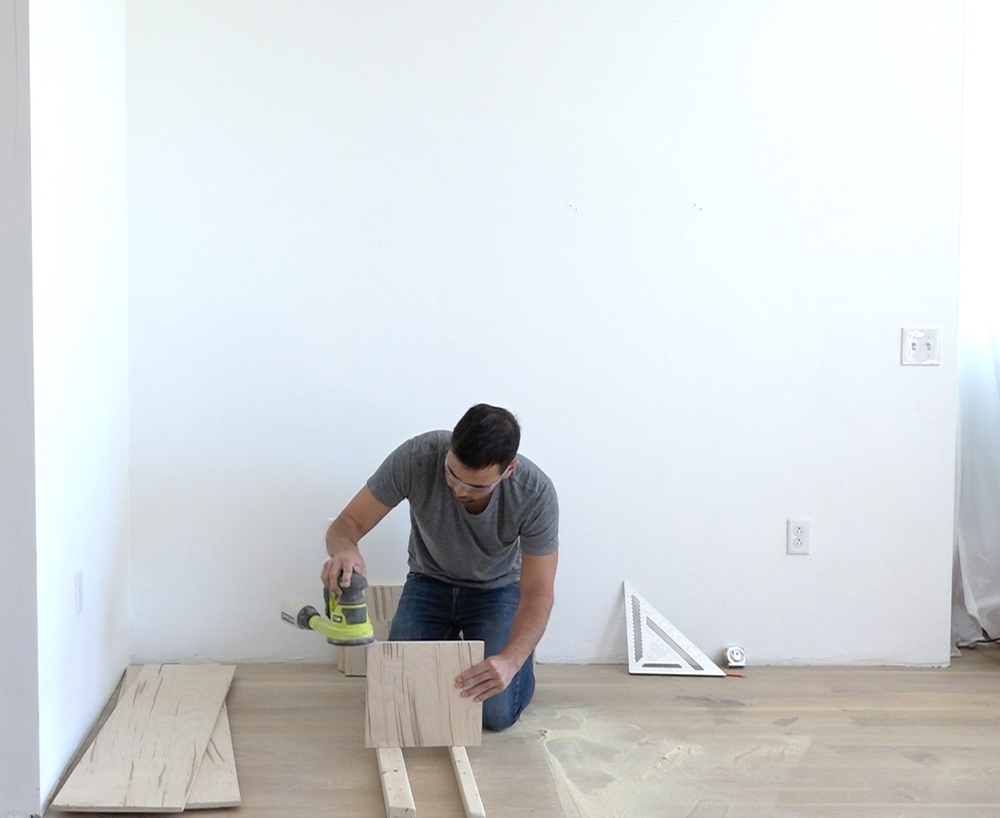 Sand the pieces I used my orbital sander with 150-grit sanding pads to sand down the edges of the plywood
Step: 4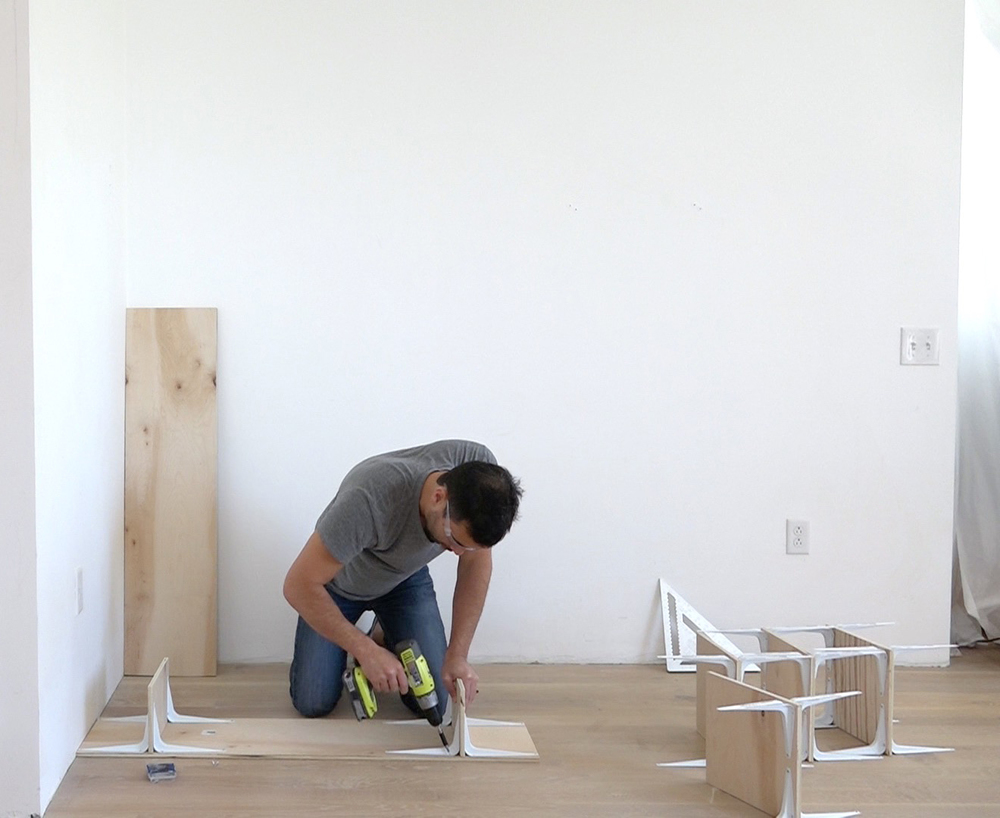 Screw it together I screwed the brackets to the vertical supports and then screwed the supports to the shelves.
Step: 5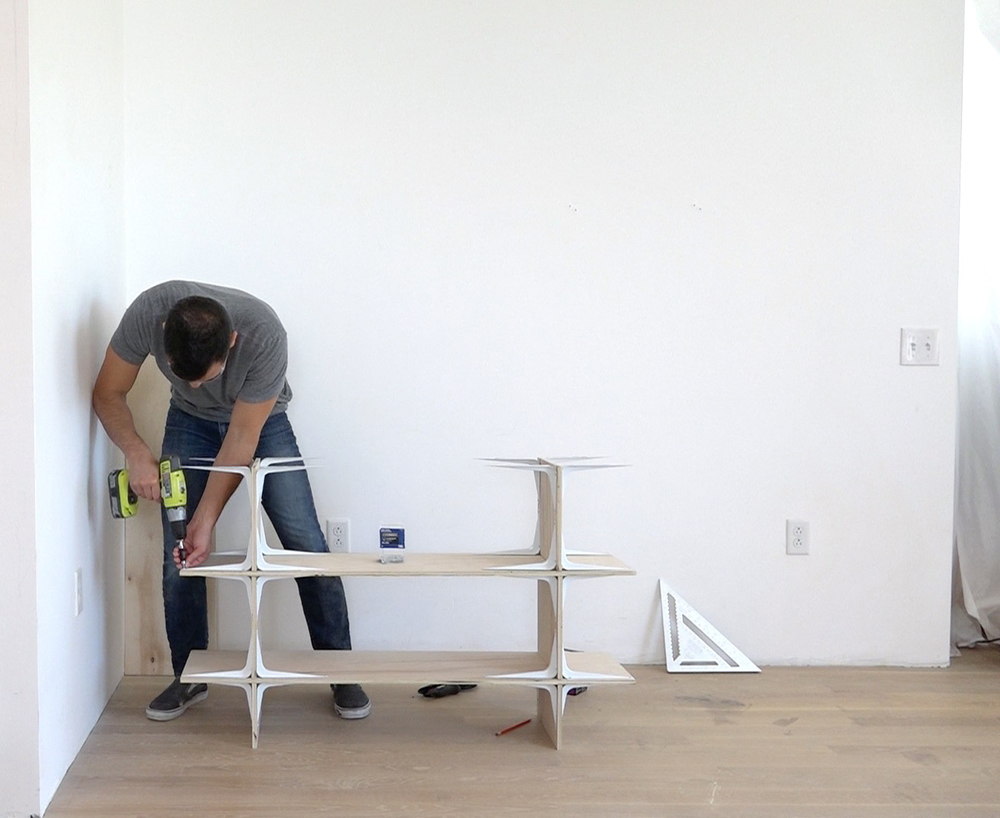 Screw the plywood to plywood If you want to save a little money and use fewer brackets you can just use brackets on the front face of the shelves and then use finish screws to screw the plywood to the plywood in the back.