Steps
STEP 1
Cut three sections at 30°, each one slightly longer than the previous one. Alternate flipping the wood over after each cut to get the correct angle direction.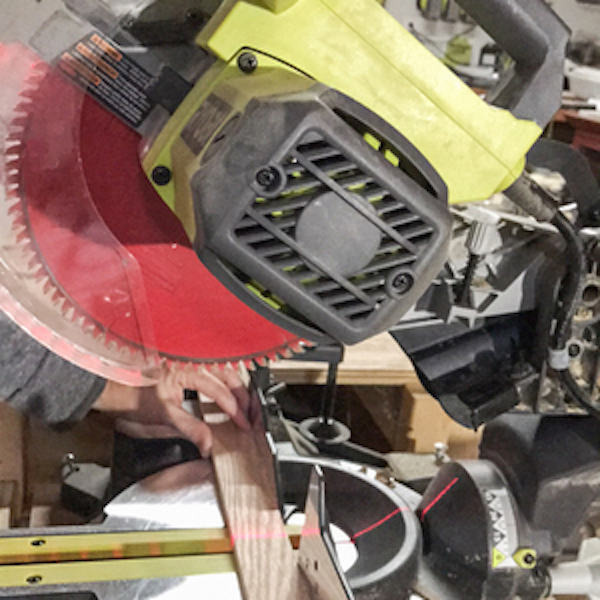 STEP 2
Glue and nail the middle section, to the top section of the tree. (The nail needs to go in an upward direction, towards the top of the tree. This will leave the very top of the tree nail-free, so an eye screw can be added later.)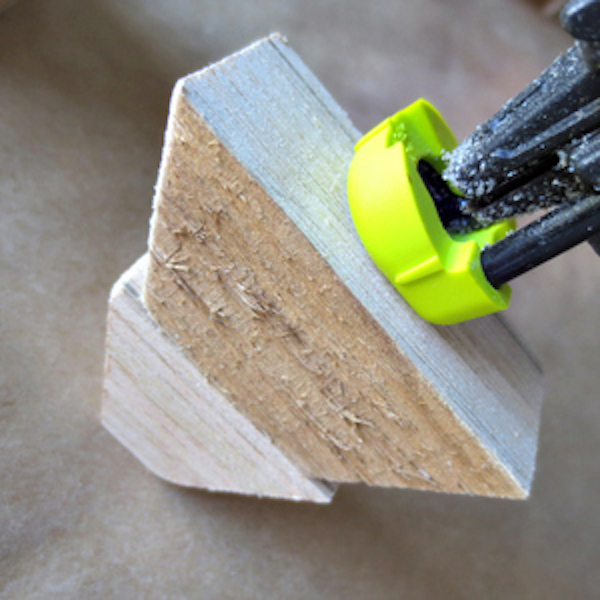 STEP 3
Glue and nail bottom section to the middle, in the same direction as the previous one. (Nail aiming towards the top section.)
STEP 4
Now the piece is ready for the eye screw.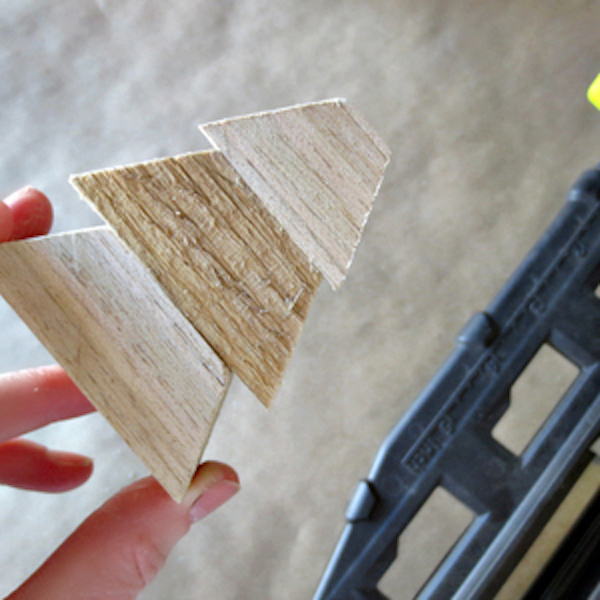 STEP 5
Drill a pilot hole and install a tiny eye screw.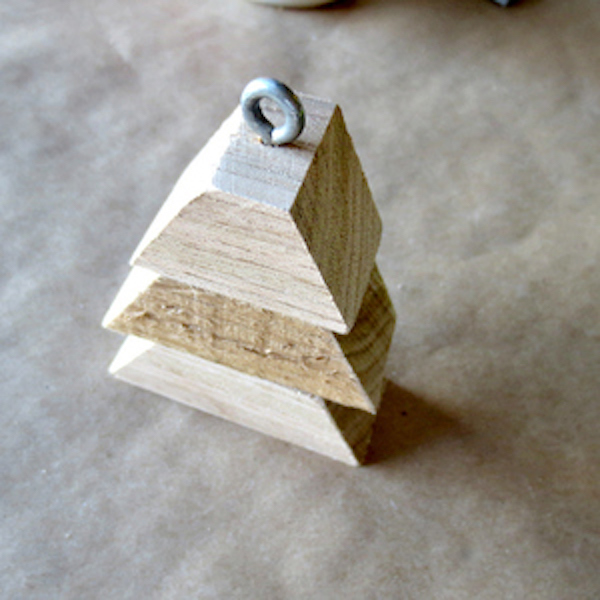 STEP 6
Use different types of wood, or make two-section trees. Add a hook or twine to the eye screw, and you're done. Now make some more, there's plenty of time!