Steps
STEP 1
Measure & mark cuts: 11 "x 12" (back), 11" x 2-1/4" (x2 ledges), and 9" x 12" (stand pieces.) Use the Sliding Compound Miter Saw to cut each piece.
Tools
Tape Measure, Black Marker, Miter Saw, Rafter Square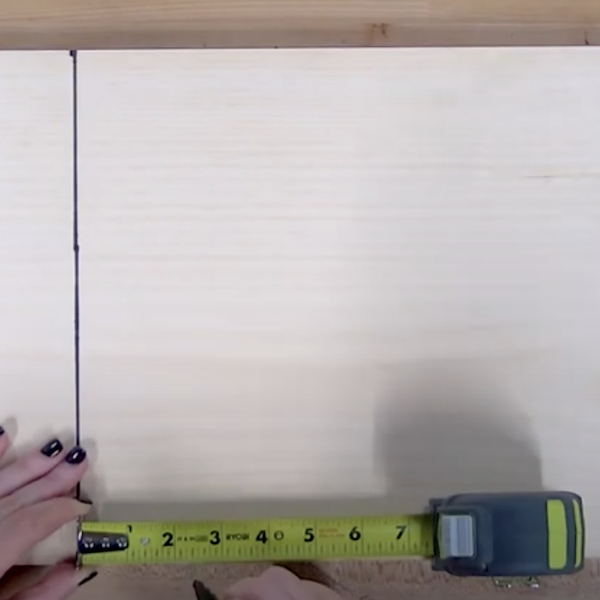 STEP 2
Cut two triangles for the stand pieces, measuring 4 3/4" at the base and cutting each at a 37 degree angle.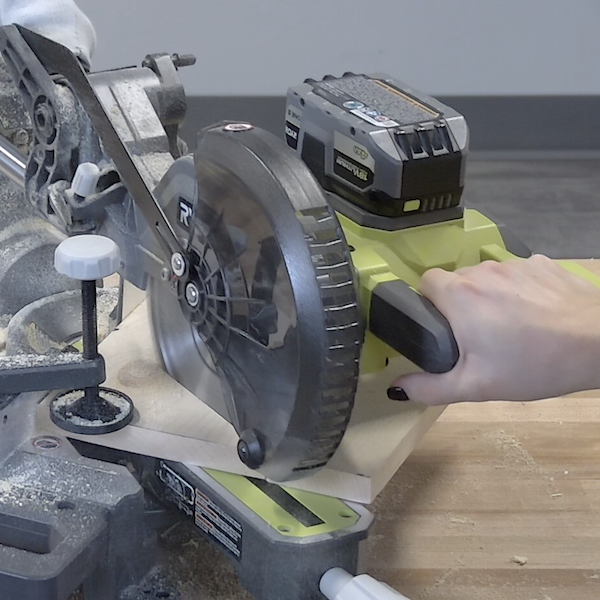 STEP 3
Apply stain to all of the wood pieces. Allow the pieces to dry.
Materials
Wood Board, Stain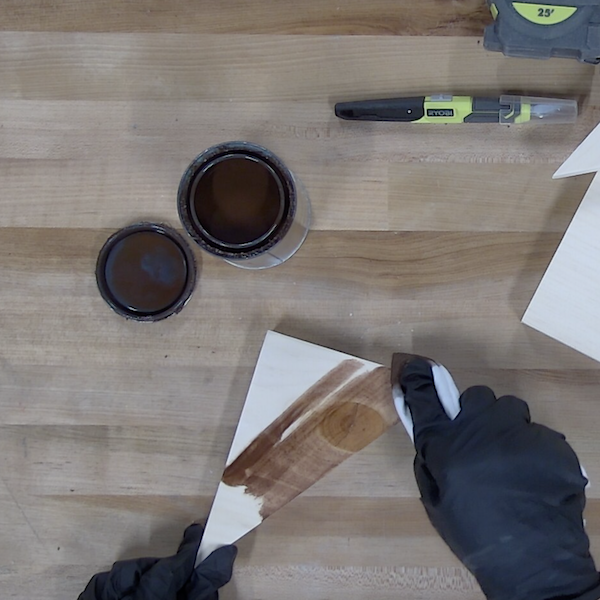 STEP 4
Line up the back piece and the bottom ledge piece. Mark four points where the pilot holes will be placed on both pieces. Drill pilot holes on both pieces using the countersink bit.
Tools
Drill, Countersink Bit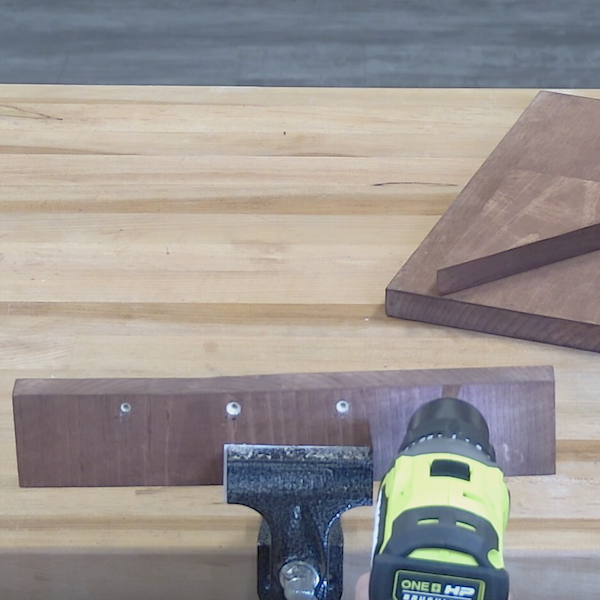 STEP 5
Line up pilot holes and drive screws through all of the holes. Place this piece onto the table and apply glue to the ledge where it will connect to the second ledge piece. Attach the second ledge piece and secure with clamps.
Materials
Wood Board, Wood Screws, Wood Glue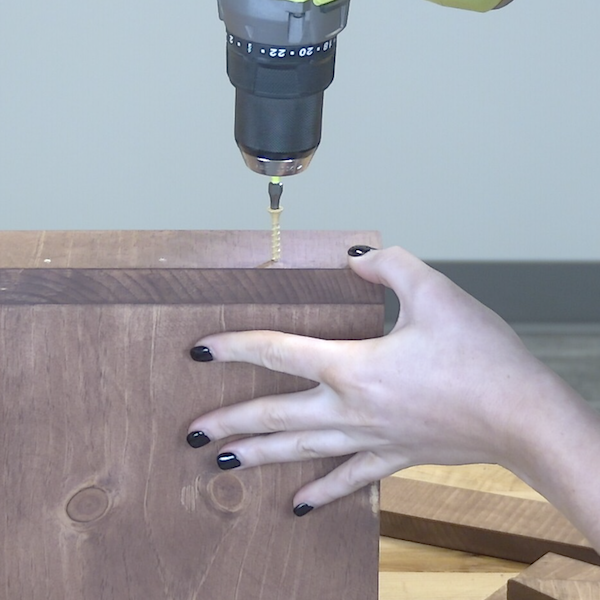 STEP 6
Apply dots of glue on the ends and wood glue along the rest. Press both stand pieces onto the piece. Allow the entire piece to dry for 24-48 hours before the next step.
Materials
Wood Board, Wood Glue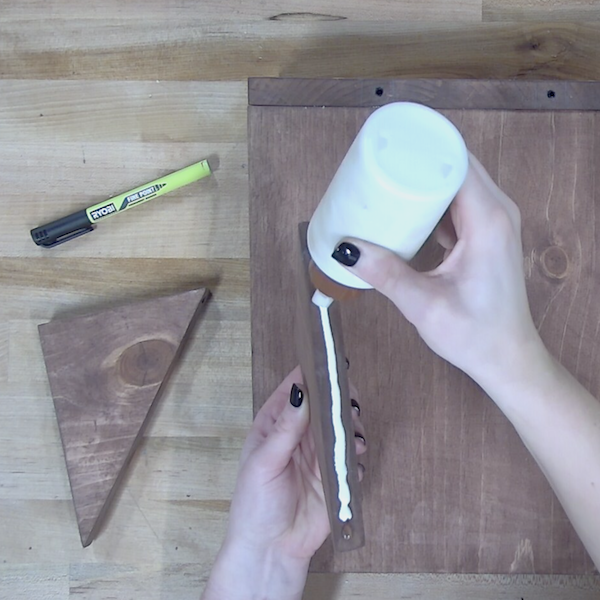 STEP 7
Trace a pattern onto the wood using tracing paper. Use the Ball Engraving Burr to engrave the pattern.
Tools
Rotary Tool, Ball Engraving Burr
Materials
Wood Board, Tracing Paper