Steps
STEP 1
Cut wood to size, leaving extra room for the cup holder that will be cutout later.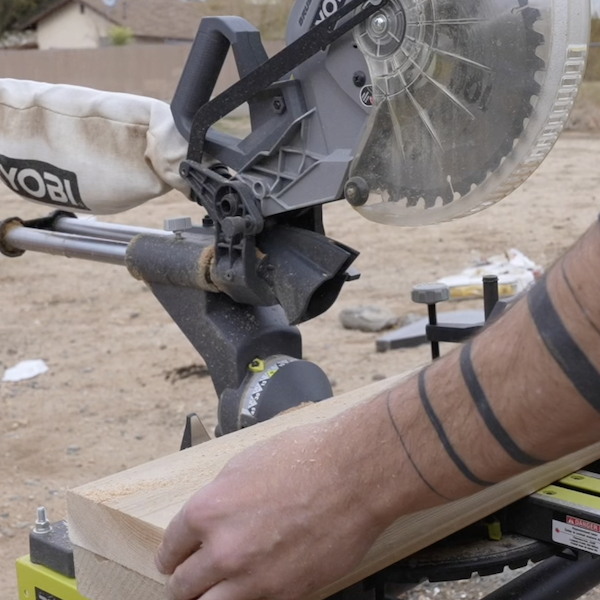 STEP 2
Trace a large comma shape onto one end of the wood. Cut out the shape.
STEP 3
Use a router to refine the inside edges of the glass cutout shape
STEP 4
Use a 1/2" spade bit to drill two holes on a side of the wood equal distance apart from each other. Repeat on the opposite side, an equal distance apart from the first set of holes.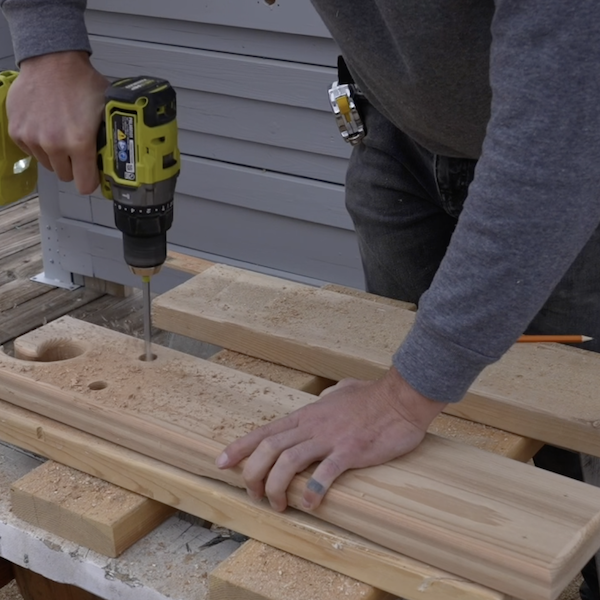 STEP 5
Sand the wooden swing piece to prep for painting.
Tools
Random Orbit Sander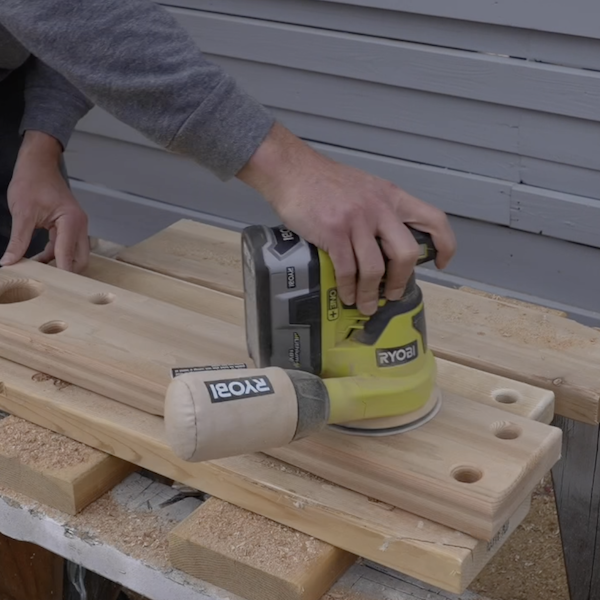 STEP 6
Apply paint to the wood and allow time to dry.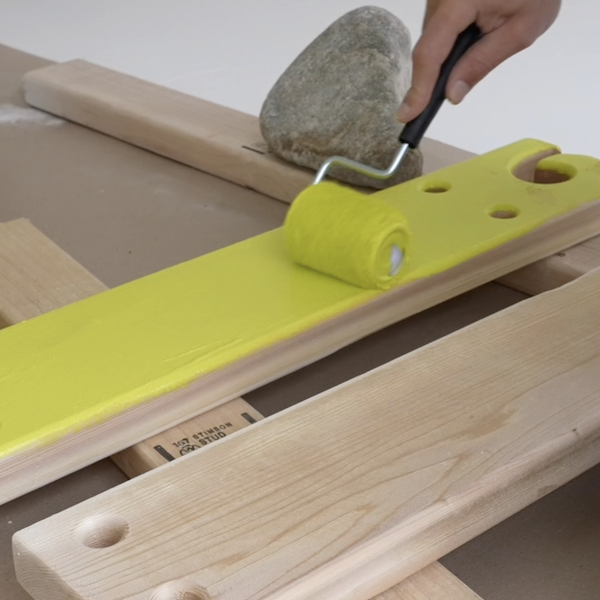 STEP 7
Burn the edges of the rope with a lighter to seal. Thread the rope through the holes an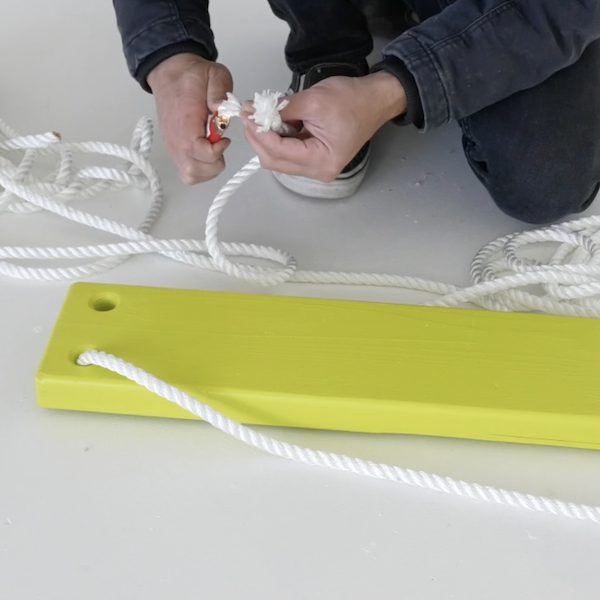 STEP 8
Hang the hanger hardware on the ceiling. Thread the ropes through each hanger to hang the swing.
STEP 9
Test out a stemmed glass in the cutout on the swing.