Steps
Step 1
Draw two horizontal lines on the top and bottom of the wooden board to create an outline of the area that will be painted. Place tape along these lines to achieve straight lines when painting.
Materials
Circular Wooden Sign, Pencil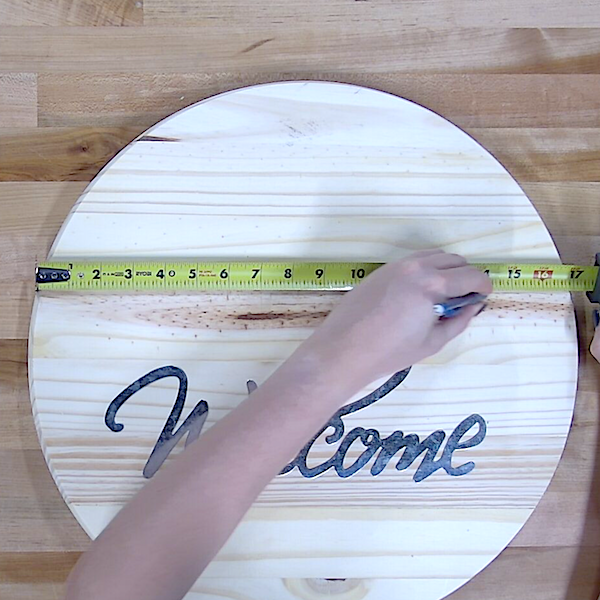 Step 2
Use the paint sponge to paint inside the tape lines from the previous step. Coat with paint until opaque and set aside to dry.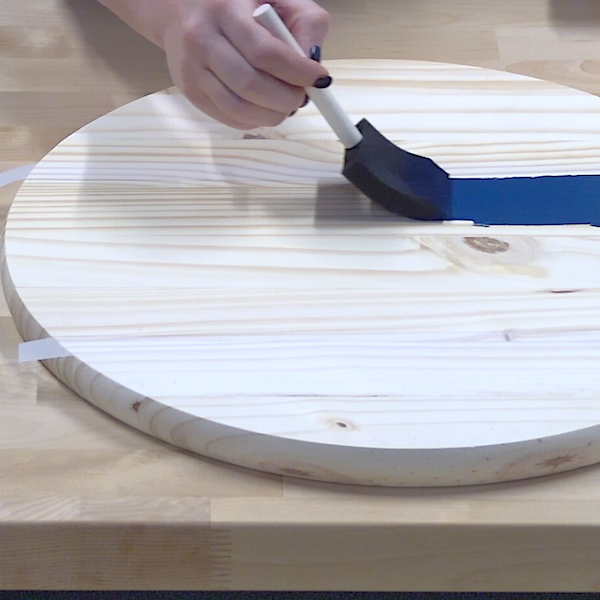 Step 3
Once the paint is dry, place "Welcome" piece onto the wood and trace with a marker or pencil.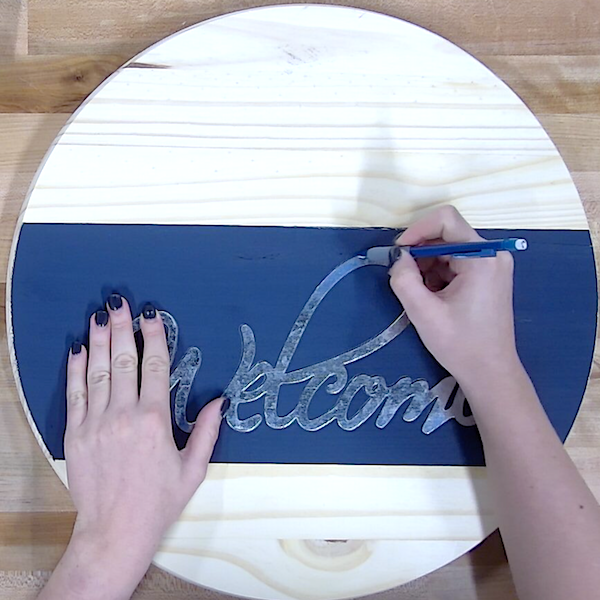 Step 4
Insert Ball Engraving Burr into the 18V ONE+ Rotary Tool Station. Engrave all of the letters.
Tools
Rotary Tool, Engraving Bit
Materials
"Welcome" Stencil
Step 5
Switch on the 18V ONE+ Dual Temperature Glue Gun, waiting till the light turns green to use it. Cut the rope to 24 inches.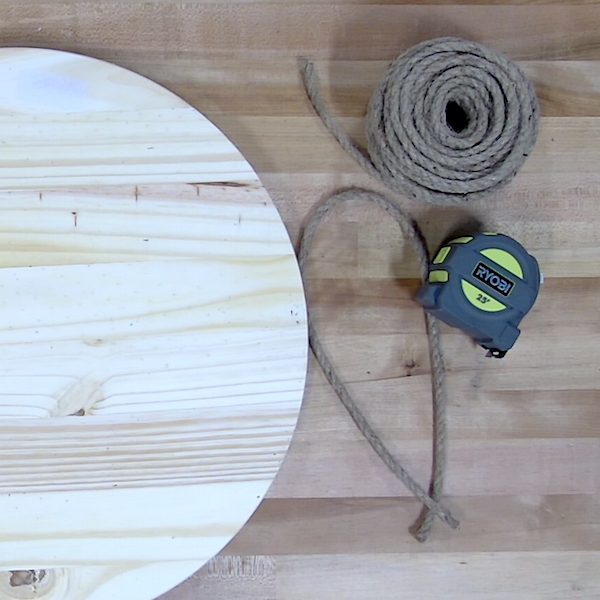 Step 6
Turn over the board and mark even spots where the rope will be placed. Apply a line of glue and press rope into the glue to hold in place. Repeat with the other side.
Materials
Circular Wooden Board, Jute Rope
Step 7
Turn board back over to painted side. Apply dots of glue to wood and place decorative pieces on the glue on each side.
Materials
Decorative Fake Plants
Step 8
Apply glue onto the back of the bow and press firmly onto the middle of the board at the top.
Materials
Bow, Circular Wooden Board