Steps
Step 1
Remove original chair cushion using a screwdriver. Put the screws in a safe place.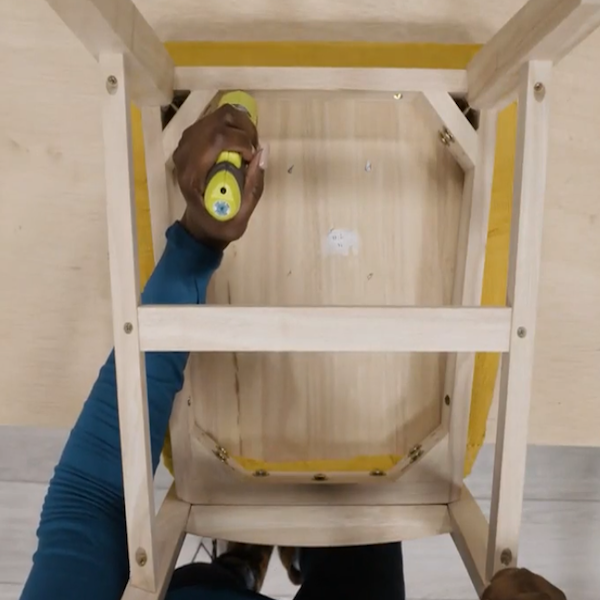 Step 2
Lay fabric on a flat surface with the front of the fabric facing down. Place the chair cushion upside down on the fabric.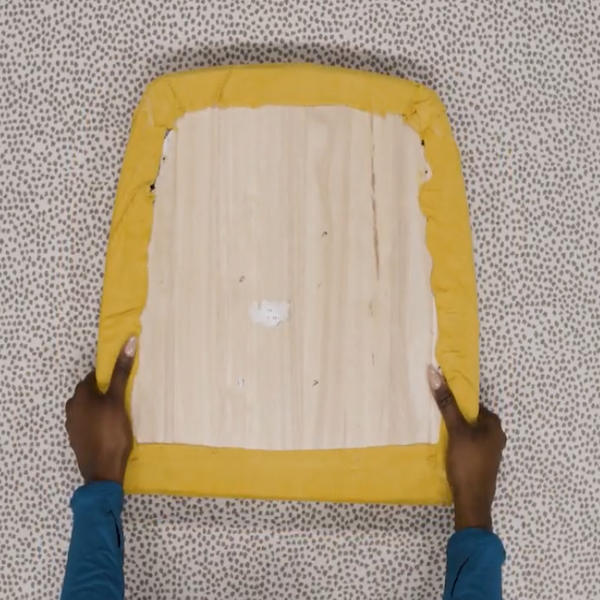 Step 3
Trim the fabric to a size that will wrap around the cushion.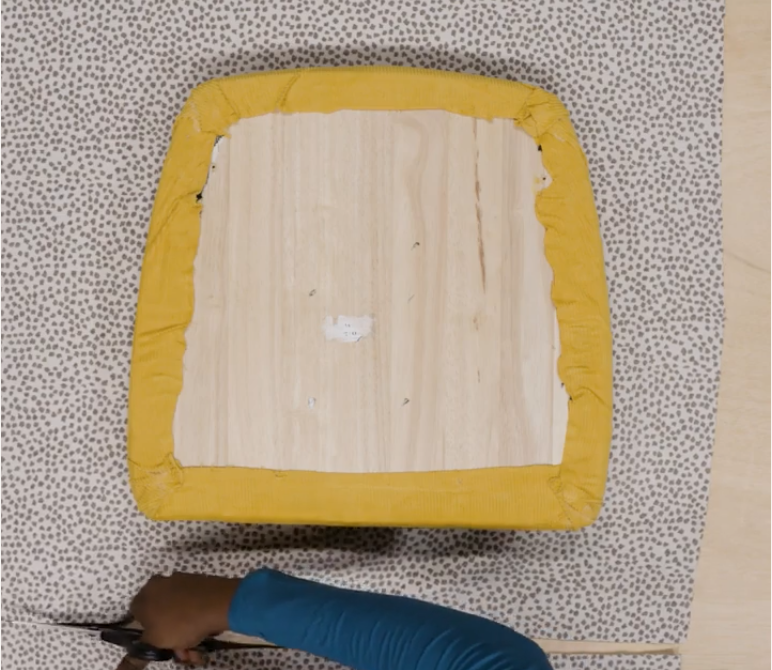 Step 4
Wrap the fabric around the cushion and staple the fabric to the underside cushion. Trim extra fabric off with scissors.
Materials
T-50 Crown Staples, Scissors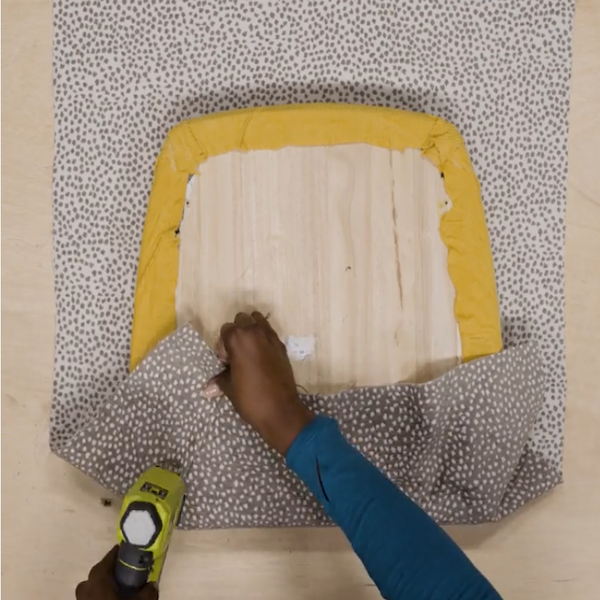 Step 5
Re-attach the cushion to the chair base.