Steps
STEP 1
Pull out the Power Scrubber, Disinfectant, and a bucket with a water and dish soap solution mix.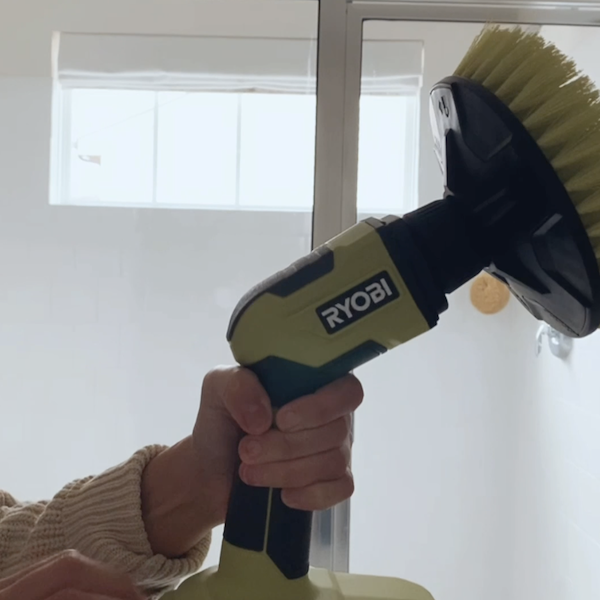 STEP 2
Spray disinfectant all over the glass door.
STEP 3
Dip Power Scrubber brush into the dish soap and water solution. Use the Power Scrubber to apply the solution all over the glass in a circular motion.
STEP 4
Pour a bucket of warm water on the shower door to rinse off the solution.