Steps
STEP 1
Start off clean up right with music while you work! Take this speaker around the yard without losing connection with 250 ft of bluetooth range and clamping capability up to 1-3/4".
Tools
18V ONE+ VERSE™ Clamp Speaker
STEP 2
Remove debris from your patio for a clean start to the summer season! Avoid disturbing your neighbors with WHISPER Series™ technology, engineered to be 86% quieter and 2x more powerful.
Tools
18V ONE+ HP Brushless WHISPER Series™ 450 CFM Blower Kit
STEP 3
Clean off any dirt and grime from your patio with this versatile tool with a 3 mode nozzle for a variety of applications.
Tools
18V ONE+ HP Brushless EZClean Power Cleaner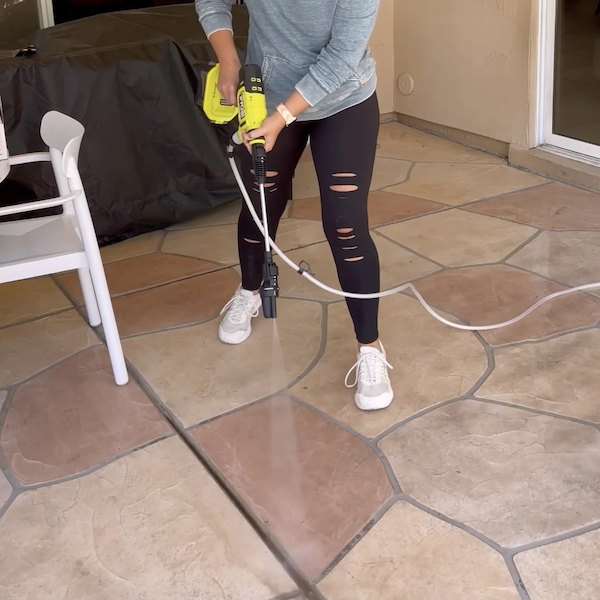 STEP 4
Use the same tool as in the previous step to clean off any smudges, dirt, or grime from sliding glass doors or windows around your patio.
Tools
18V ONE+ HP Brushless EZClean Power Cleaner