Steps
STEP 1
Glue a state shaped template to a piece of plywood and cutout with a scroll saw. Refine the shape using a sanding band.
Tools
Scroll Saw, Rotary Tool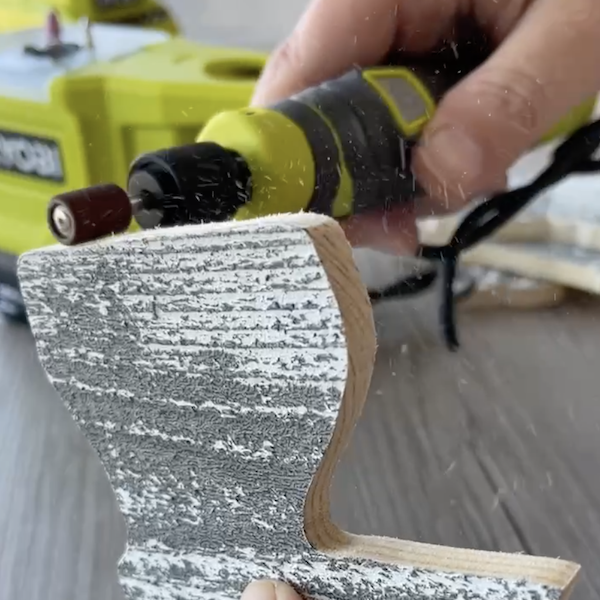 STEP 2
Refine small detail points using a diamond tip bit.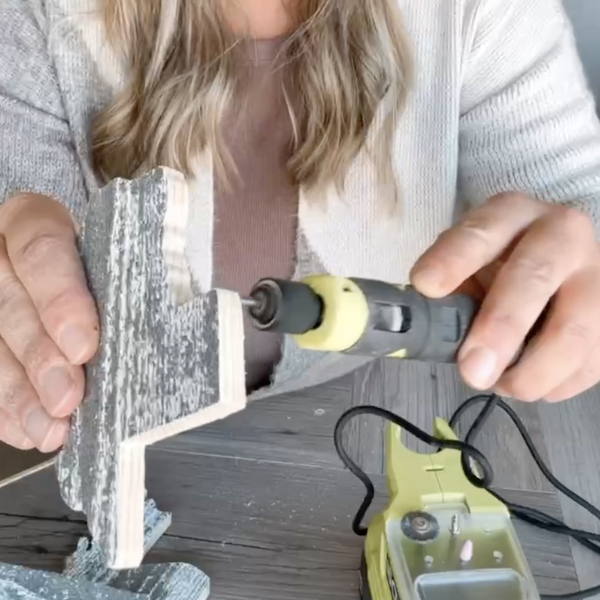 STEP 3
Drill a hole at the top of the state with a small drill bit. Refine and smooth the drilled hole.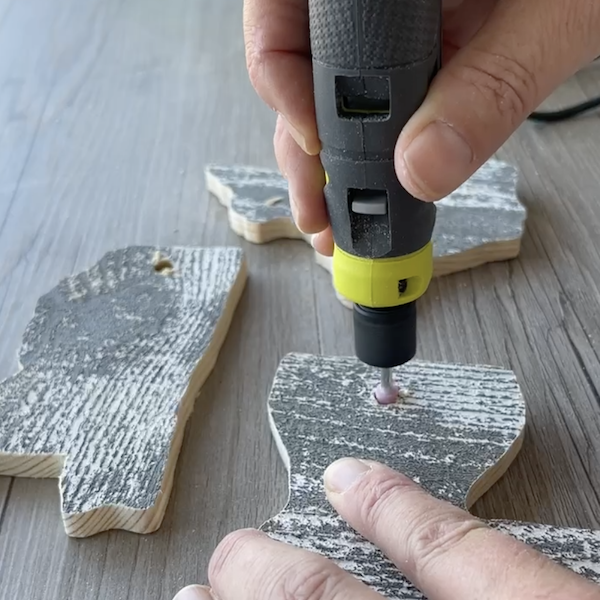 STEP 4
Apply stain to the ornament. Allow time for it to dry.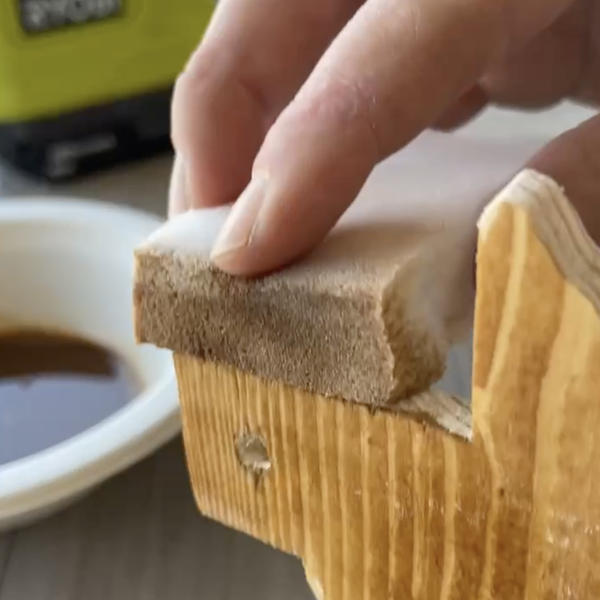 STEP 5
Thread twine through the drilled hole and knot at the top of the ornament.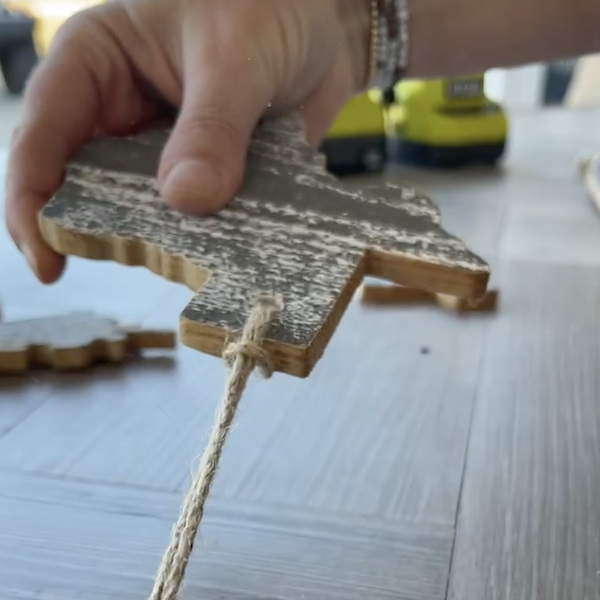 STEP 6
Thread a wooden bead onto the twine and double knot at the top to secure.