Steps
STEP 1
Use mod podge to attach a layer of netting onto one book. Stack another book on top of the first one and add another layer of mod podge and netting fabric. Repeat with a third book.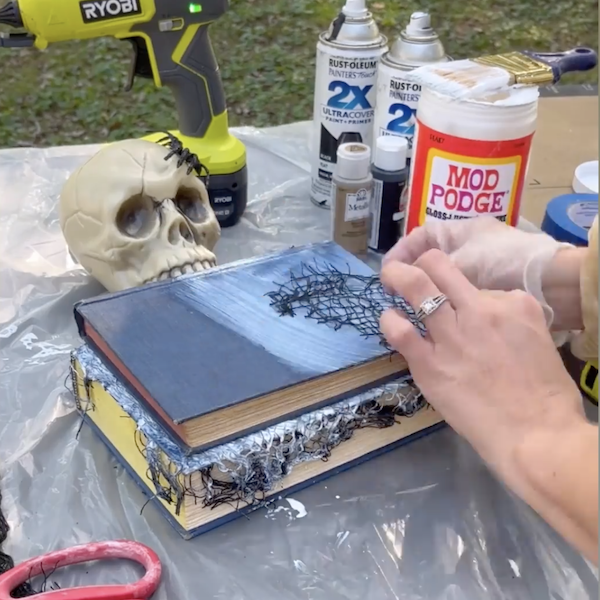 STEP 2
Spray paint the books, netting, and skull with black spray paint.
STEP 3
Cutout the eyes from the skull.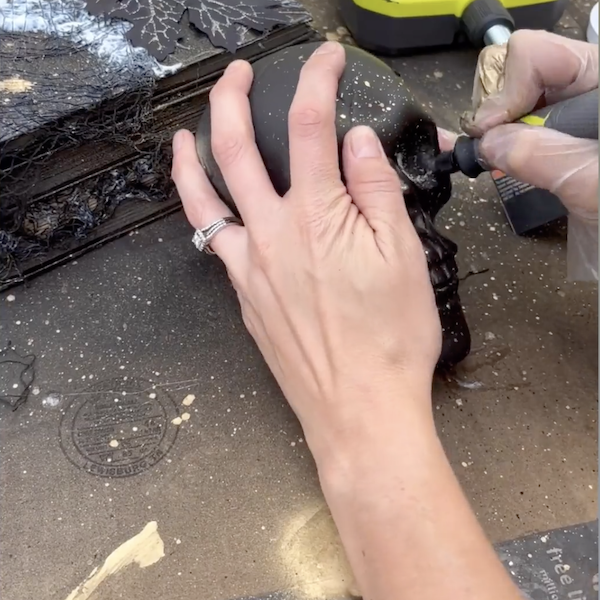 STEP 4
Cut a slot in the back of the skull to place a tea light inside.
STEP 5
Attach additional decor to book stack using hot glue.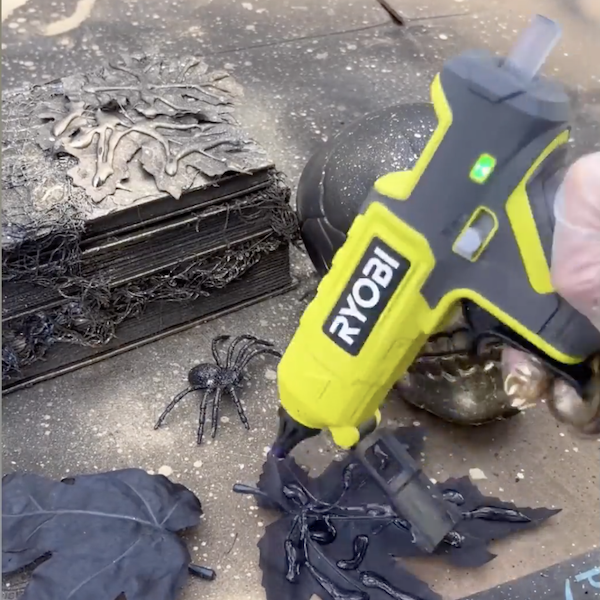 STEP 6
Apply a layer of metallic paint as desired all over the book stack.