Steps
STEP 1
Trace the pumpkin design onto the pumpkin using the poker tool.
STEP 2
Connect the dots made with the poker tool with a marker.
STEP 3
Use the mini knife to remove the stem and remove the pumpkin innards.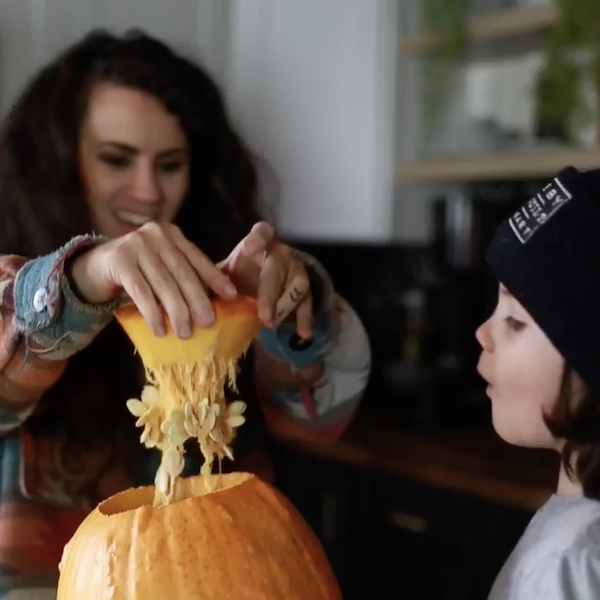 STEP 4
Carve the lines of the design onto the pumpkin.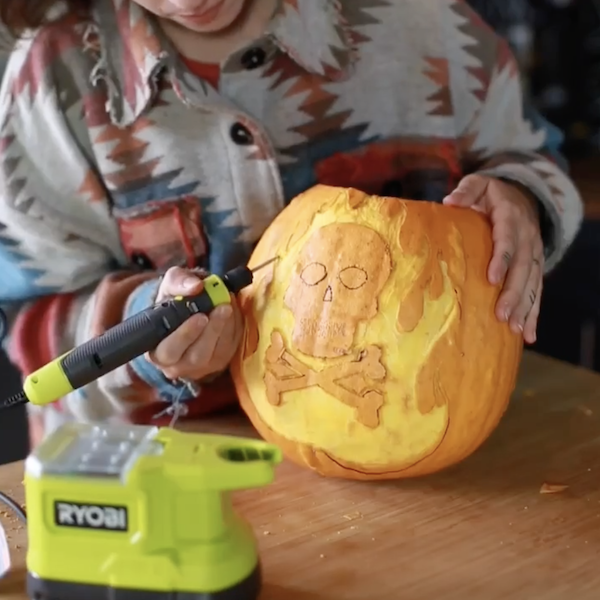 STEP 5
Cutout the eyes of the skull using the mini knife. Scoop out the inside walls behind the skull to make the tea light more visible. Place the tea light inside the pumpkin.