Steps
STEP 1
Mix the resin and resin hardener together according to the instructions on the bottle.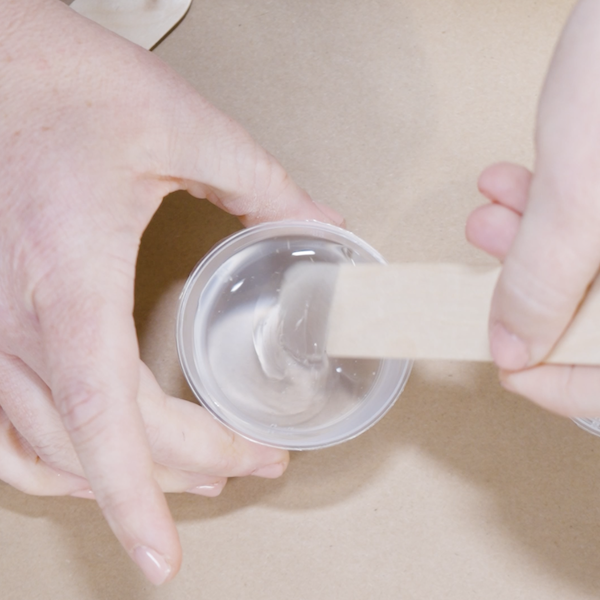 STEP 2
Apply a small amount of resin to the bottom of the wood coasters. Arrange shamrocks as desired on the coaster.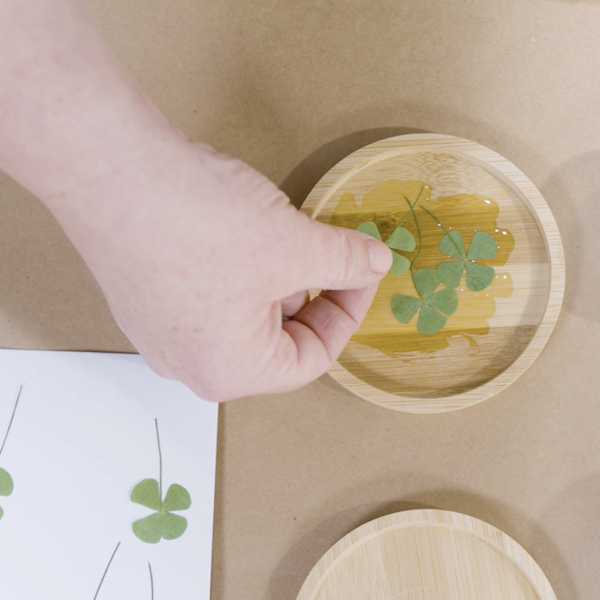 STEP 3
Pour resin over the shamrocks to fill the coaster.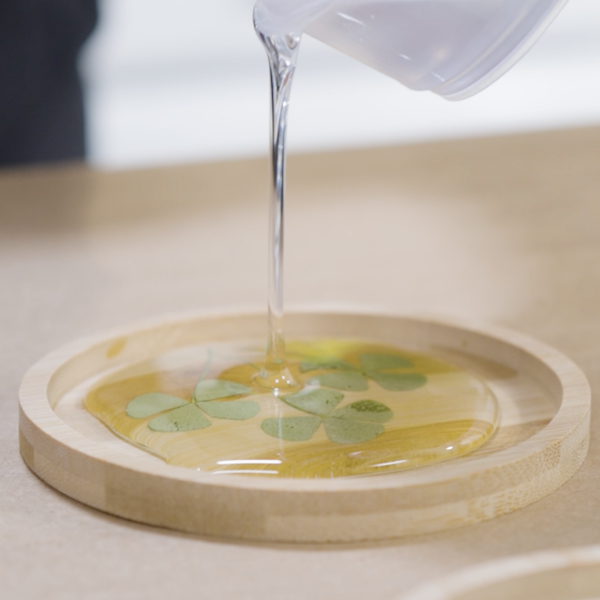 STEP 4
Use the heat gun to smooth out any air bubbles.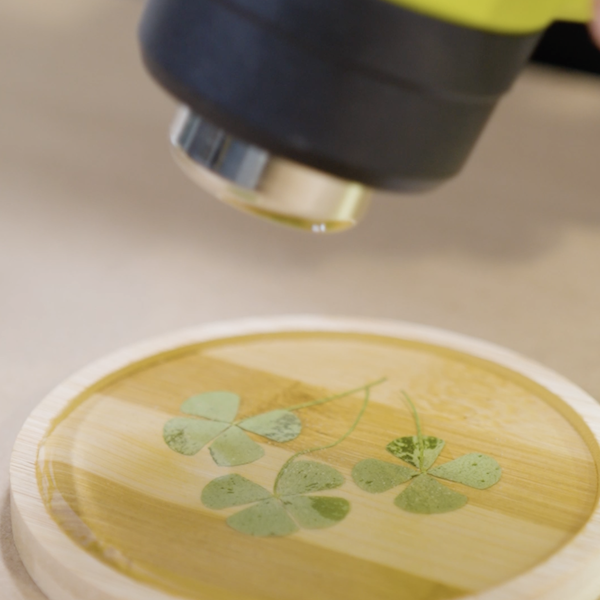 STEP 5
Add gold paint around the outside of the coaster as desired.