Steps
STEP 1
Cut 1"x10"x1' piece of wood to 10" and sand. Apply stain (optional). Allow time for the stain to dry.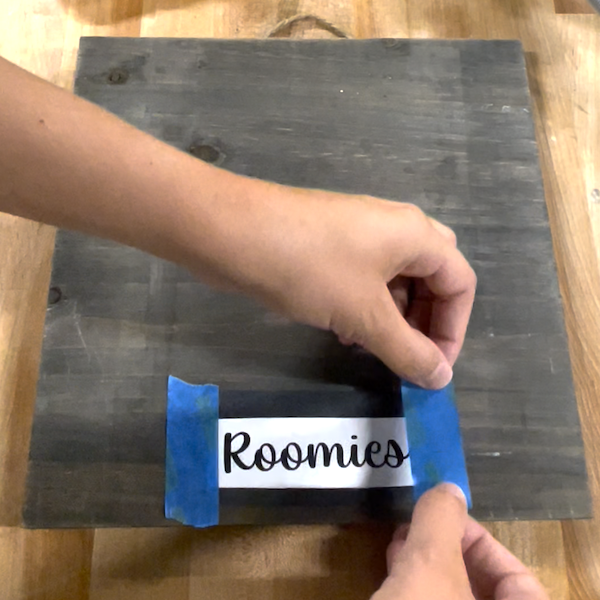 STEP 2
Attach the template and tracing paper to the wooden plaque in the middle of the wood. Trace along the letters with a pencil to transfer the template.
Materials
Pencil, Tracing Paper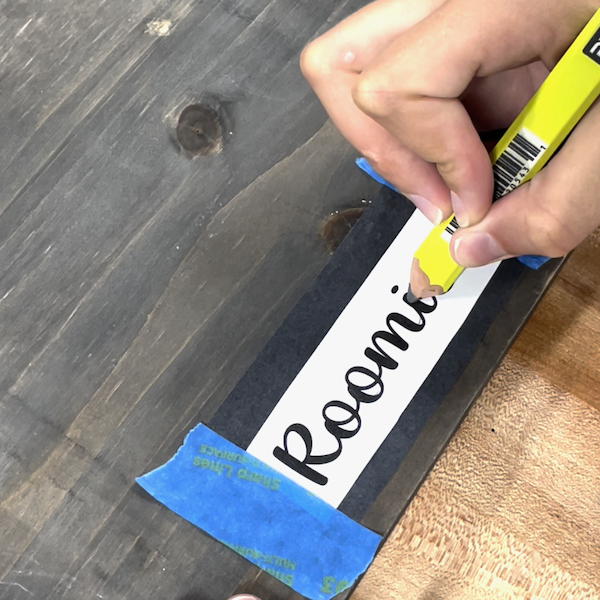 STEP 3
Use the Ball Engraving Burr to engrave the letters into the wood.
Tools
Rotary Tool, Ball Engraving Burr
Materials
Hanging Wooden Plaque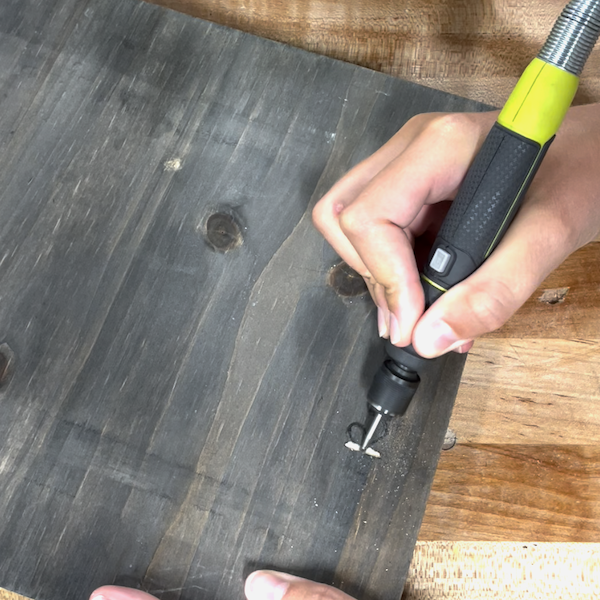 STEP 4
Mark an inch down from the top, in the middle of the wooden plaque. Apply hot glue onto the marked point on the wooden plaque, then press the clothespin onto the glue
Materials
Black Clothespin