Steps
STEP 1
Add a few layers of circular cut dry foam to an outdoor pot.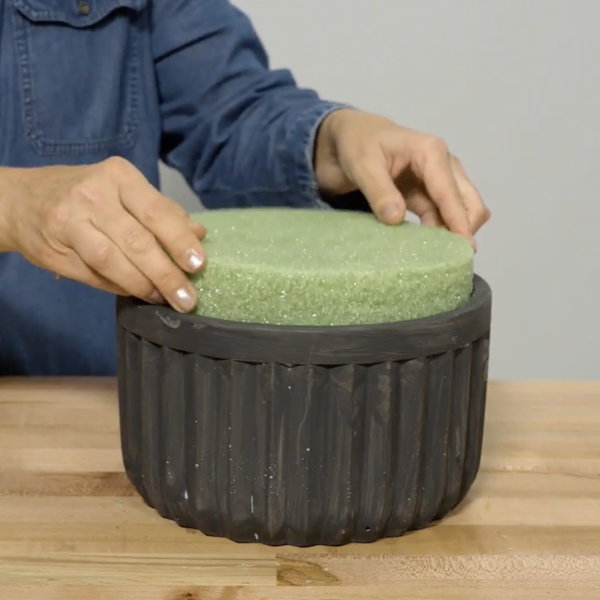 STEP 2
Cut off the stems of the pumpkins on two of the faux pumpkins.
STEP 3
Line up all of the pumpkins to determine where each will attach to each other. Use a spade bit to drill a hole in the bottom of each pumpkin.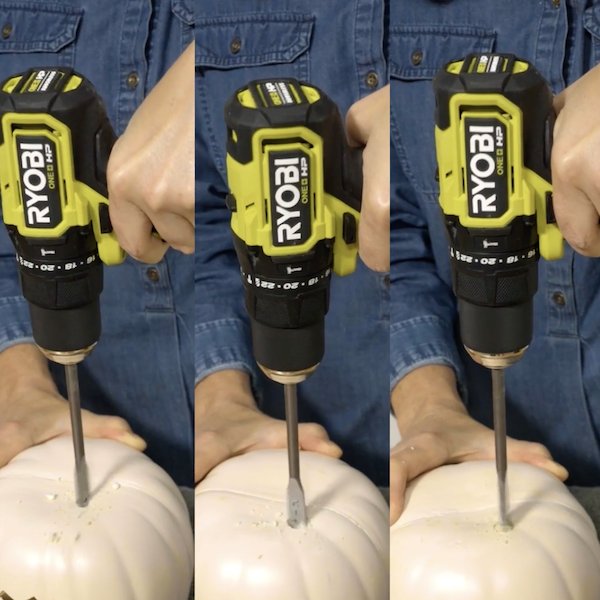 STEP 4
Mark where the bottom hole in each pumpkin will line up with the top. Drill a hole in two of the tops of the pumpkins without stems.
STEP 5
Mark where the topiary will be placed in the pot. Apply a dot of hot glue and stick the dowel into the foam.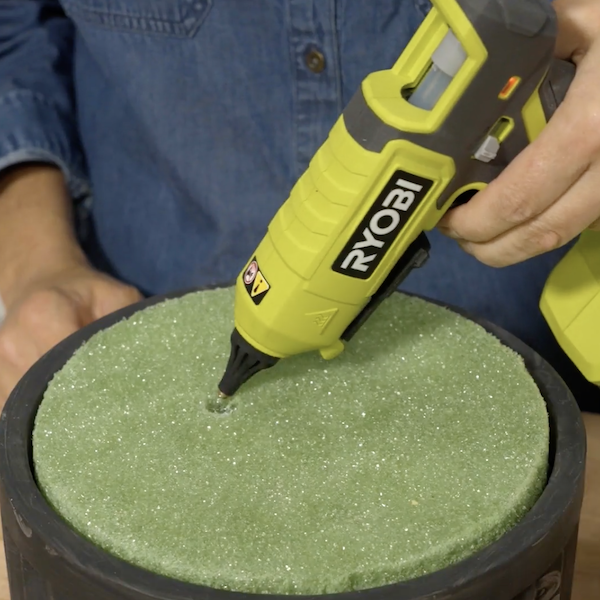 STEP 6
Thread mini string lights through a pumpkin. Place each pumpkin down onto the dowel, with the pumpkin with the stem on the very top.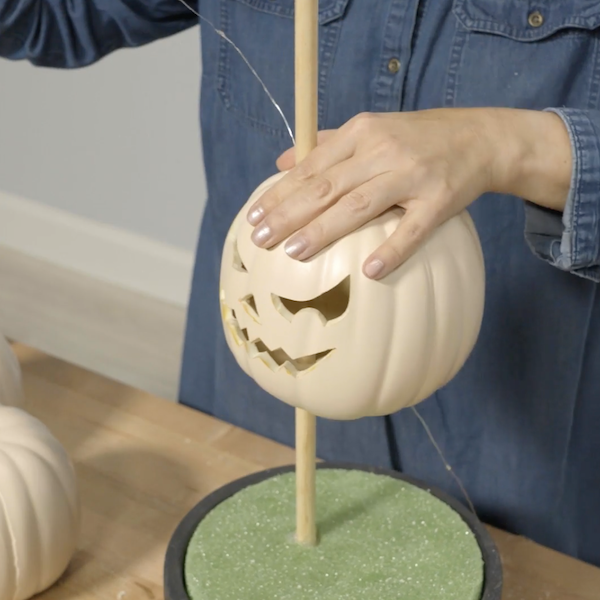 STEP 7
Apply moss and decor around the areas where the pumpkins connect and around the base where the foam is using hot glue.