Steps
STEP 1
Cut two even length pieces of wood.
STEP 2
Arrange the two pieces to create the top of a triangle. Line up a piece of wood to the bottom to mark where it should be cut for the bottom piece of the triangle.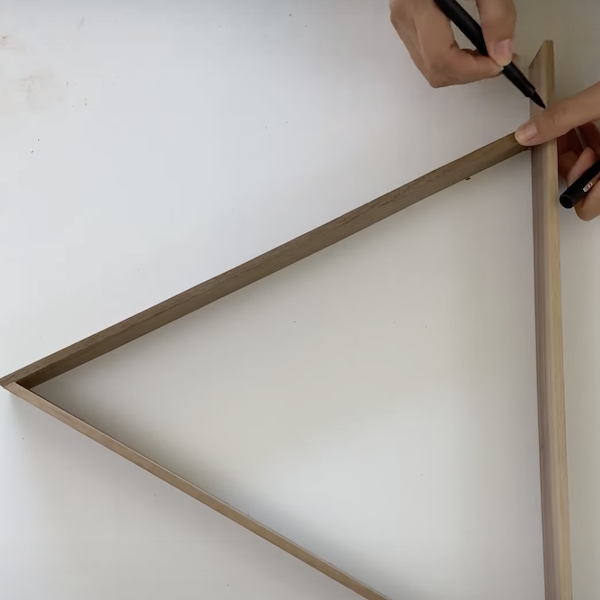 STEP 3
Cut the third piece to size.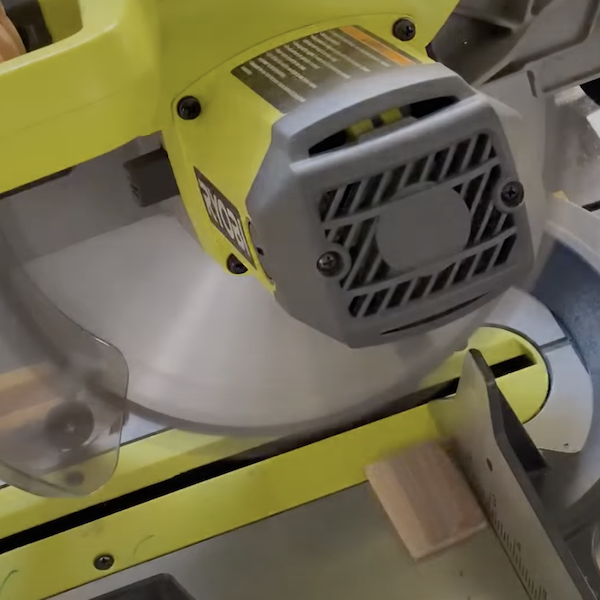 STEP 4
Use wood glue super glue to attach each of the pieces to each other. Use tape to secure until the glue dries.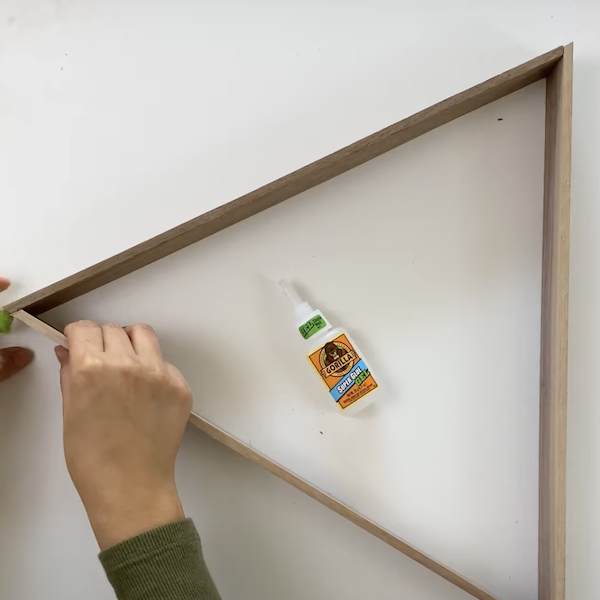 STEP 5
String ornaments onto clear thread.
STEP 6
Attach stick-on hooks to the top of the wooden triangle. Hang ornaments from the hooks.