Steps
STEP 1
Mark the middle point on a piece of plywood about 10 inches from the top.
STEP 2
Screw a small scrap of wood onto the middle point. Drill a hole at the top of the wood stick the diameter of a pencil. Use a pencil in the whole to trace a semi circle onto the wood.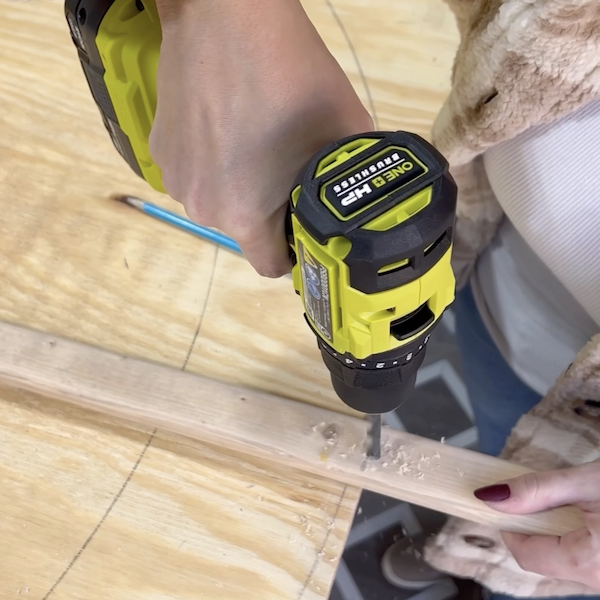 STEP 3
Cut off the traced edges of the semi circle.
STEP 4
Sand the plywood in preparation for painting. Apply paint to the wood and allow time for it to dry.
Tools
Random Orbit Sander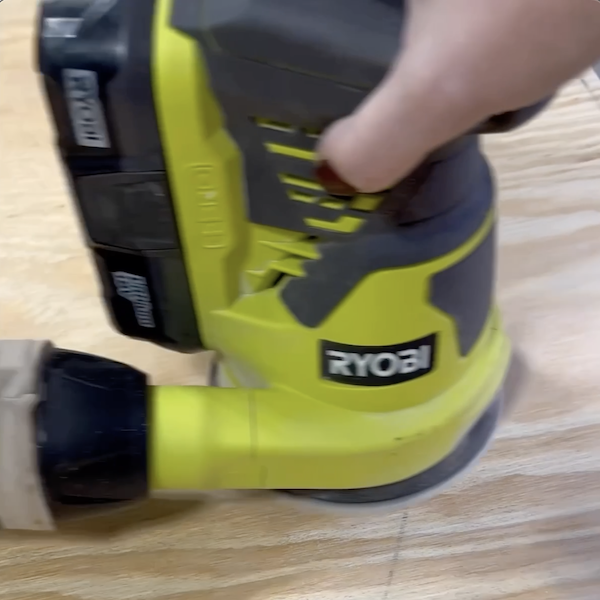 STEP 5
Cut wood to size for the shelves that glasses will sit on.
STEP 6
Apply numbers at the top of the plywood if desired for the upcoming year. Line up shelf to be level and mark where it will go.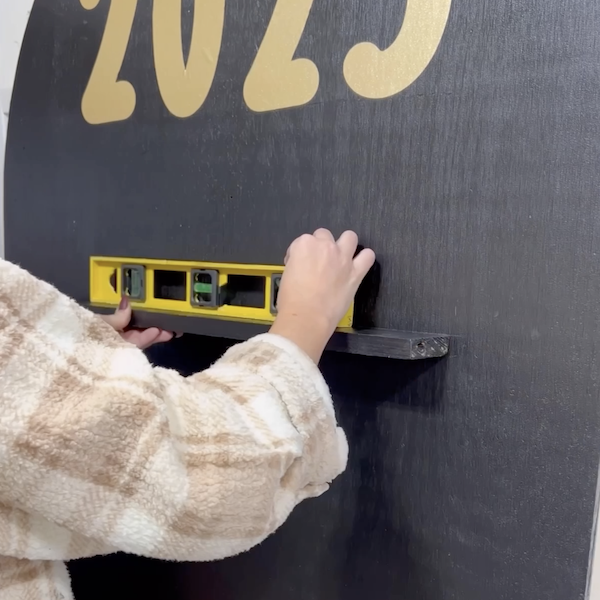 STEP 7
Attach each shelf using wood screws.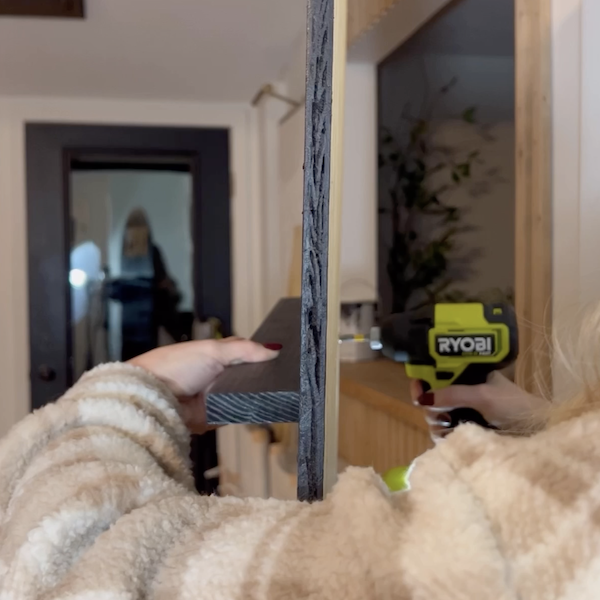 STEP 8
Attach L-Brackets on the bottom of the plywood with a piece of wood so the display stands up. Attach balloons and other decor around the display as desired.