Steps
STEP 1
Trace a wooden hoop on a piece of plywood to create the base for the plant stand.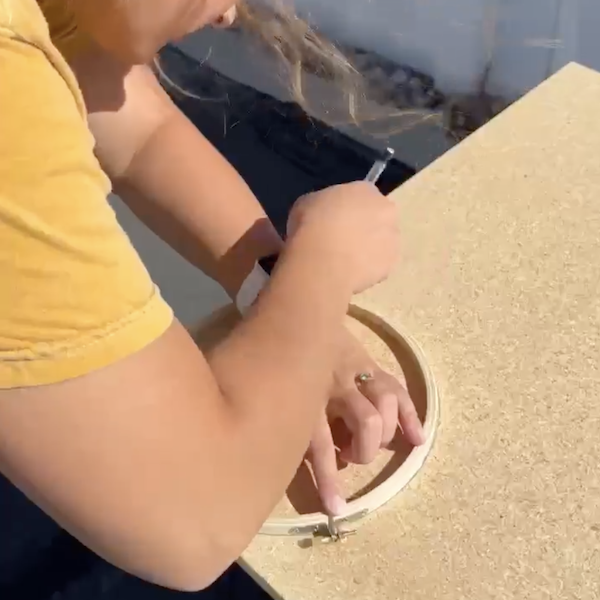 STEP 2
Cut out a square around where the the circle tracing is.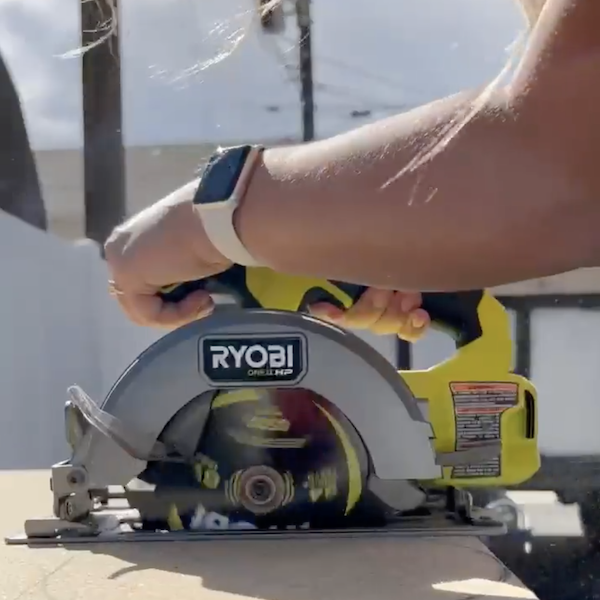 STEP 3
Cut off the excess plywood around the circular outline.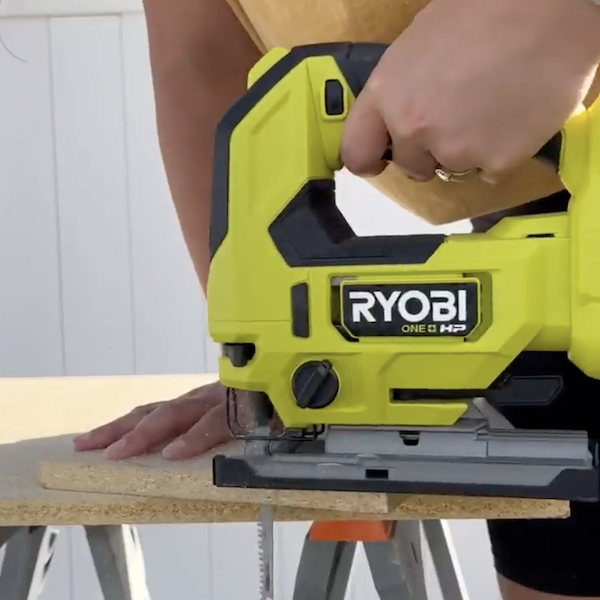 STEP 4
Sand the circular wood piece to remove any imperfections and prepare for painting.
Tools
Random Orbit Sander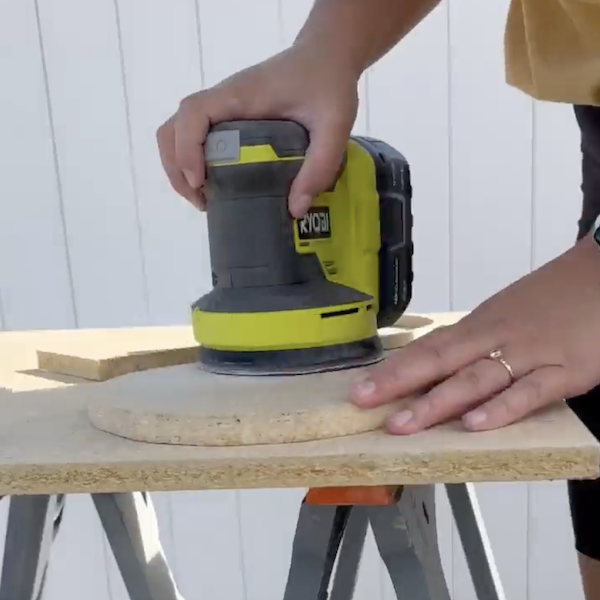 STEP 5
Cut round dowel pieces to size. Cut some pieces to a length that is desired for the size of the part that will hold the plant, then four that will be long enough to serve as the legs for the plant holder.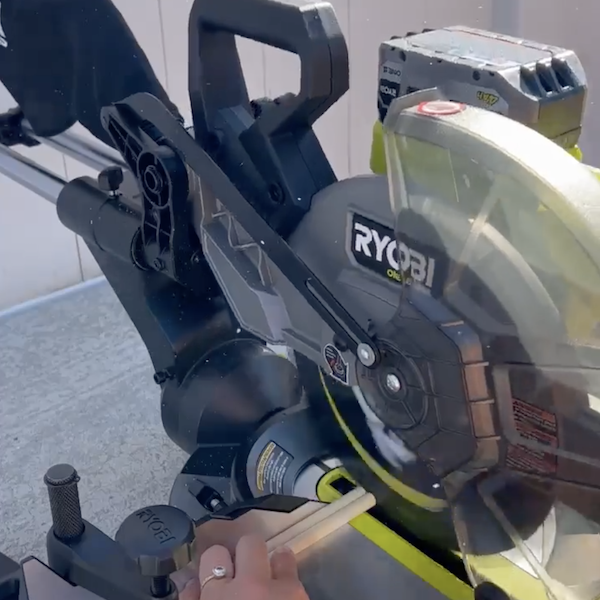 STEP 6
Paint the wooden hoop, the circular piece, and all of the dowel pieces.
STEP 7
Nail the dowel pieces for the legs to the wooden hoop and the circular piece.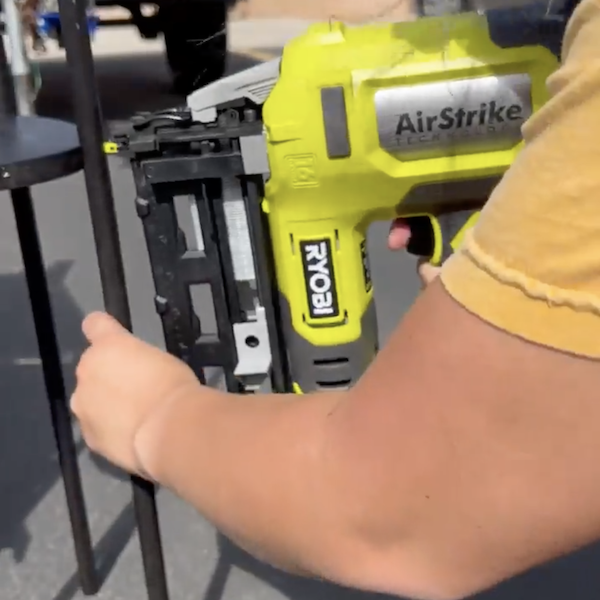 STEP 8
Glue and nail the small dowel pieces around the border of the wooden hoop to complete the plant stand.