Steps
STEP 1
Cut a strip off the plywood sheet at 5-1/2". Some initial sanding can be done after cutting the boards and panels. Sanding pieces prior to building can make the process easier before final assembly. Refer to last page for sanding information.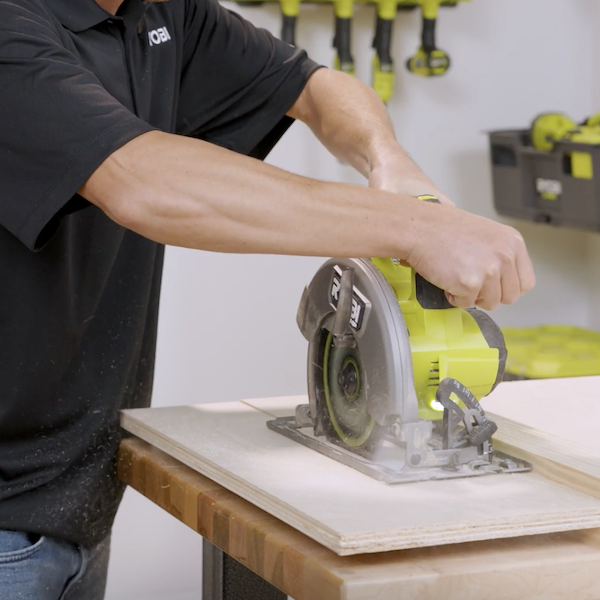 STEP 2
Mark wood strip at 5-1/2" and cut using Miter Saw.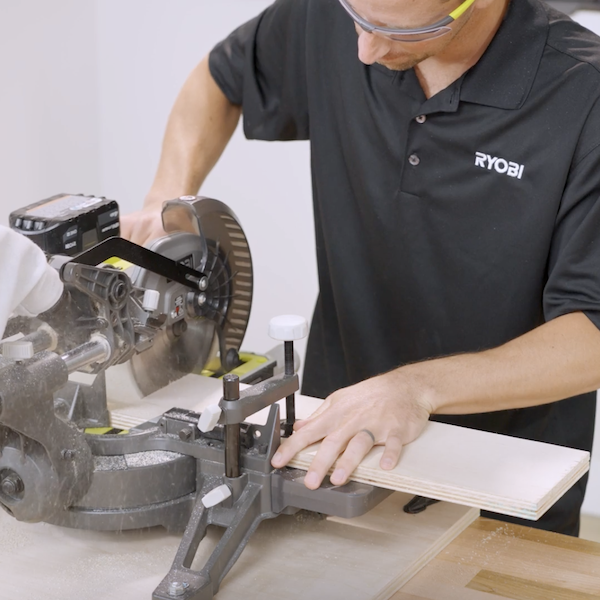 STEP 3
Mark again and cut another 5-1/2" square.
STEP 4
Align three sides, glue and clamp together. Let glue dry per glue recommendations.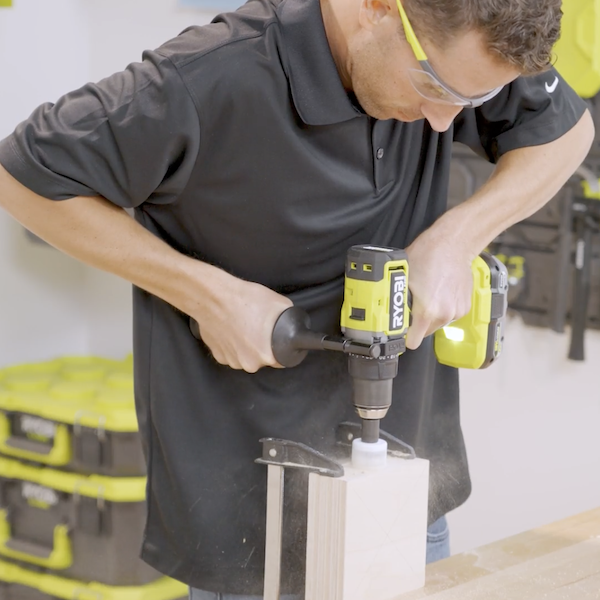 STEP 5
Align Miter Saw blade to edge of 5-1/2" square blocks and clamp. Cut base board. Sand all sides and make flush.
STEP 6
Draw lines across block face and bottom edge to find centers. This is for holes saw drill points.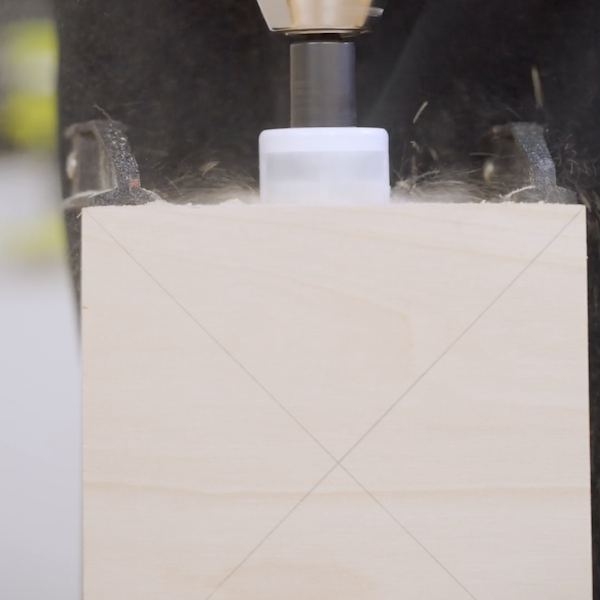 STEP 7
Use a 1-1/2" hole saw, drill down and bottom-out saw into bottom of block.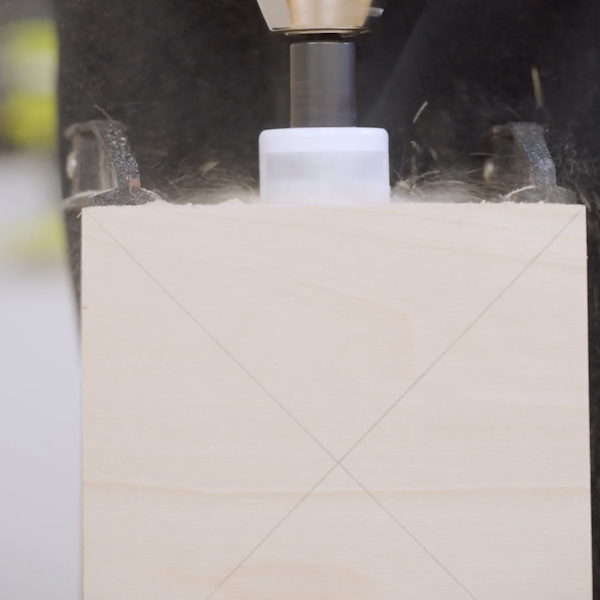 STEP 8
Use a 3-1/2" hole saw, drill down about two-thirds the way through block.
STEP 9
Using a 1/4" drill bit continue drilling through 3-1/2" pilot hole until through block.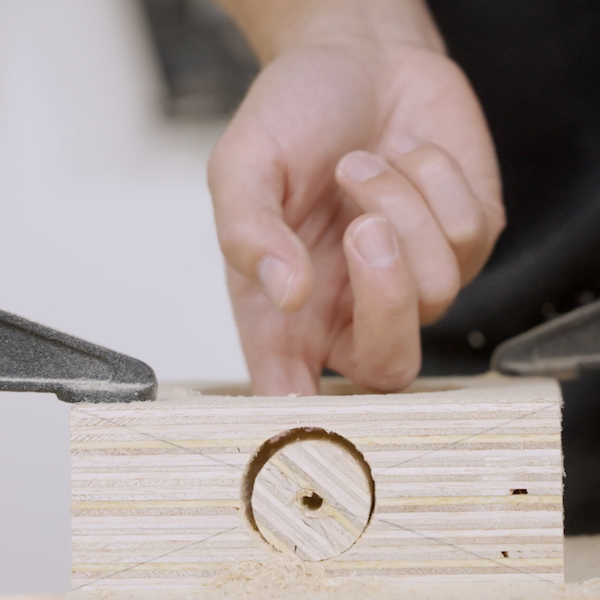 STEP 10
Using this 1/4" hole continue drilling down with 3-1/2" hole saw until contacted with reverse hole saw cut.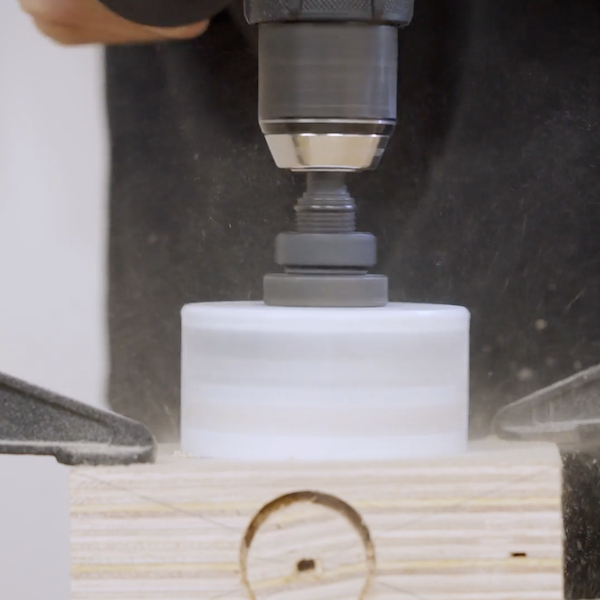 STEP 11
With the 1/2" Roundover Bit, route the radius of the four corners. Sand and finish to your desire.