Steps
STEP 1
To make all the cuts for this double layer tree, I set my miter saw to 10°.
STEP 2
After each cut, I flipped the board over. No need to change the angle on the saw.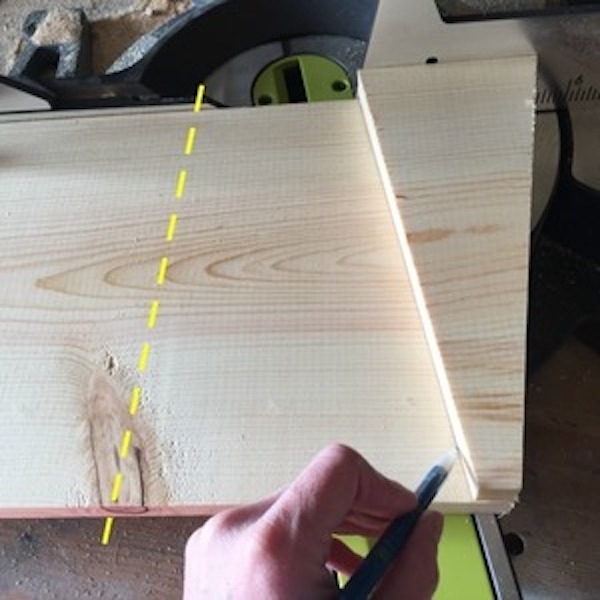 STEP 3
The top and bottom parts of the tree are basically two 4-sided boxes. This means there are 2 sides to each box that are wider than the other two. Here is a photo of the bottom section, with measurements.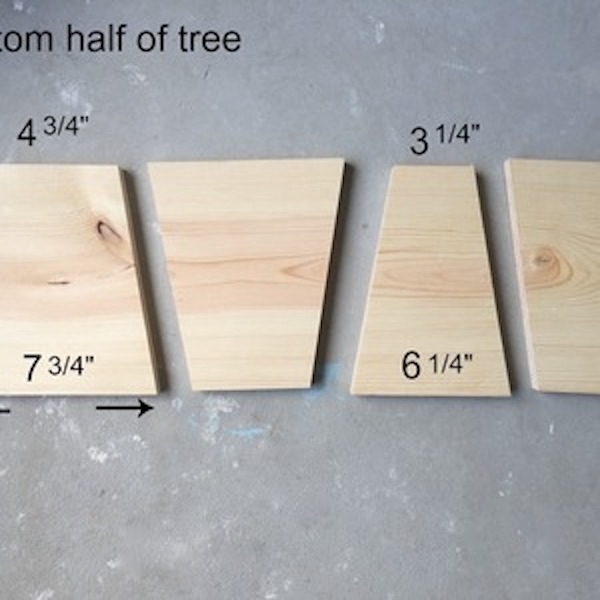 STEP 4
Measurements for the top section.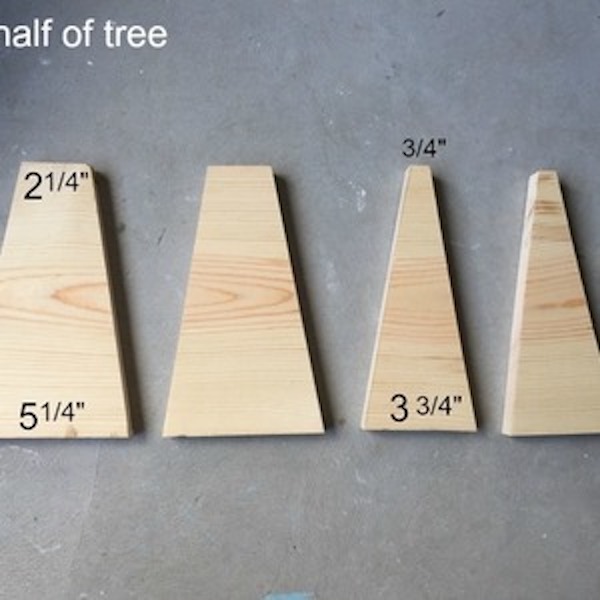 STEP 5
I decided to do a layer of paint before I drilled the holes. (I wanted to avoid having paint collect in the holes, which is what would have happened if I painted it after the holes were drilled.)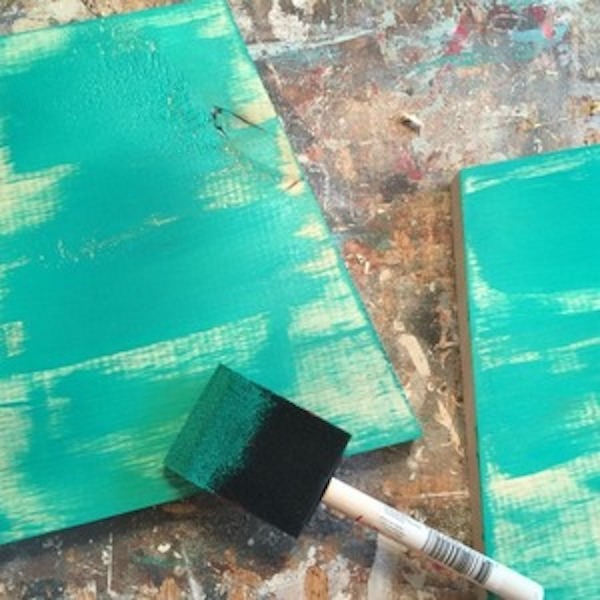 STEP 6
Next, I drilled some random holes. I left some space to add smaller holes once I assembled it. I wanted to see it in "tree form" before I committed to all the hole placement.
STEP 7
I used wood glue and my Airstrike nailer to assemble the two "boxes".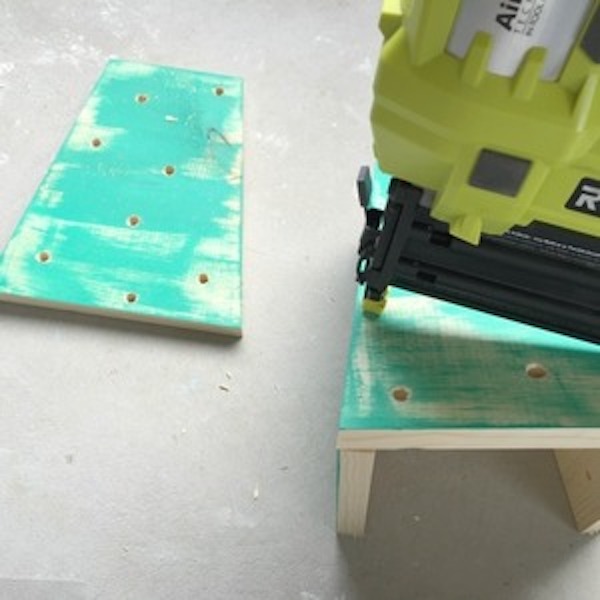 STEP 8
Here's a look at the bottom section after I nailed it together.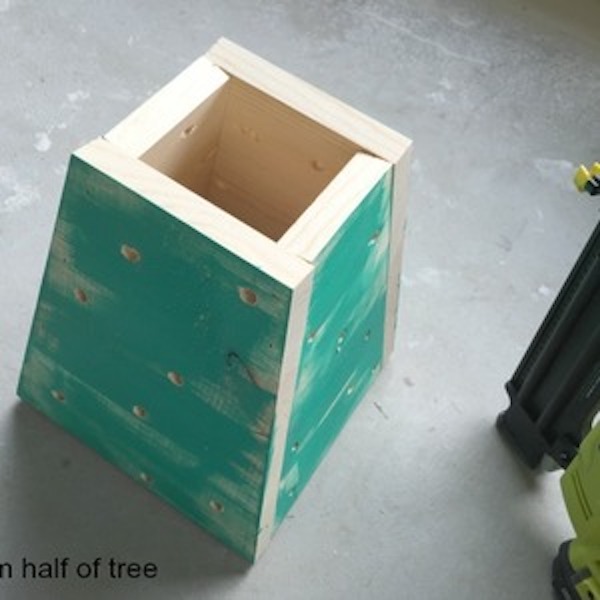 STEP 9
There was a tiny lip on the top edge thanks to the taper, so I just sanded it down.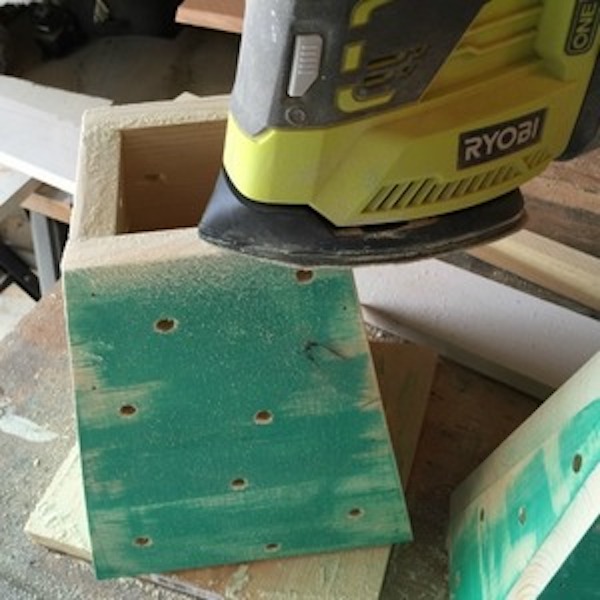 STEP 10
Next, I added some smaller holes.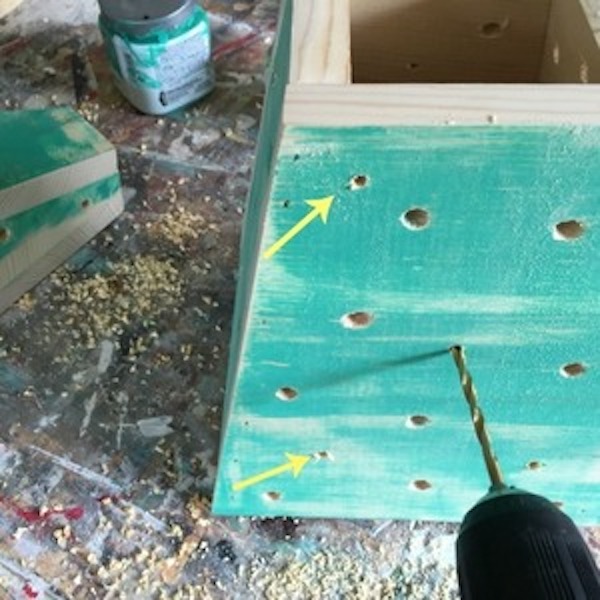 STEP 11
Then, I added some lighter green paint to give the illusion of distressing.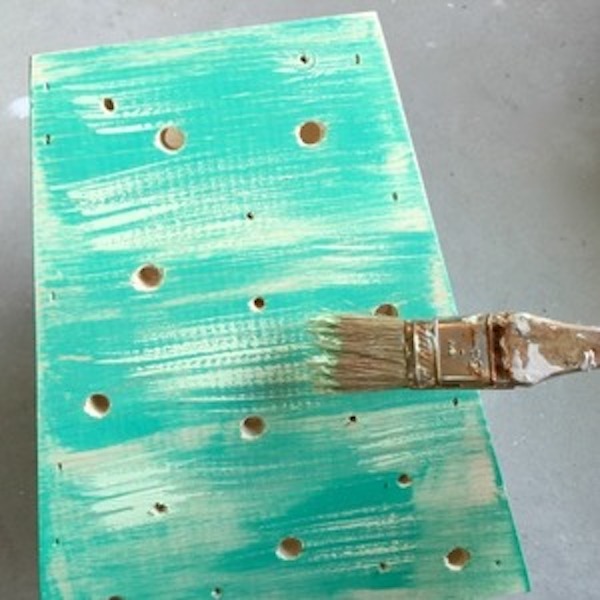 STEP 12
To incorporate the light up feature, I simply added a strand of LED Christmas lights inside, then placed the top onto the tree. (I used LED lights, because they do not get hot like the traditional ones.) Now I have a little light up holiday tree!