Steps
STEP 1
Mark two dots in each corner of the leather, with each dot diagonally across from the other. Mark one dot 1-1/2" inches from the top and the other 1/2" from the side.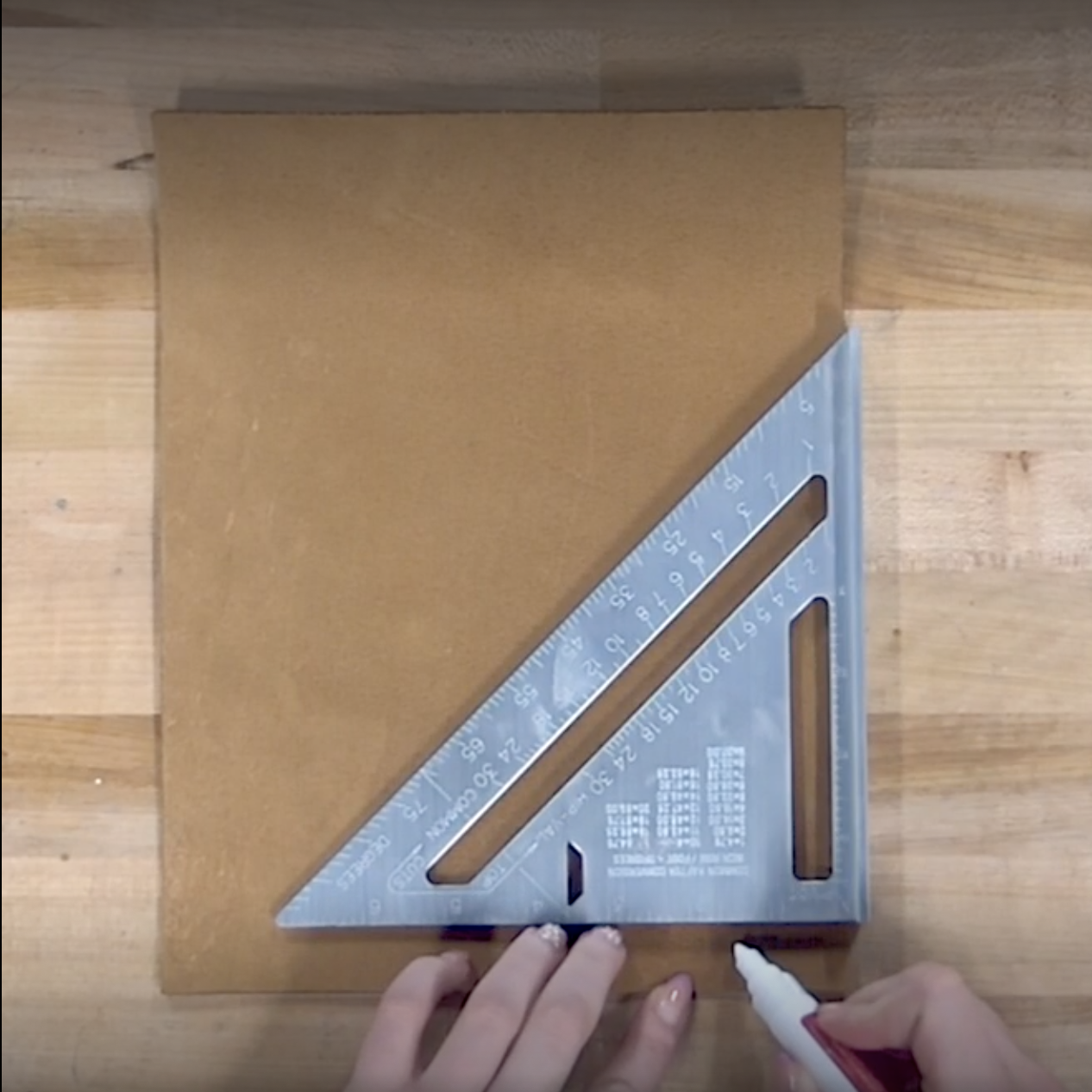 STEP 2
Use the 1/8" Drill Bit to drill through all of the marked dots made in the previous step.
STEP 3
Use tracing paper to trace a template onto the leather.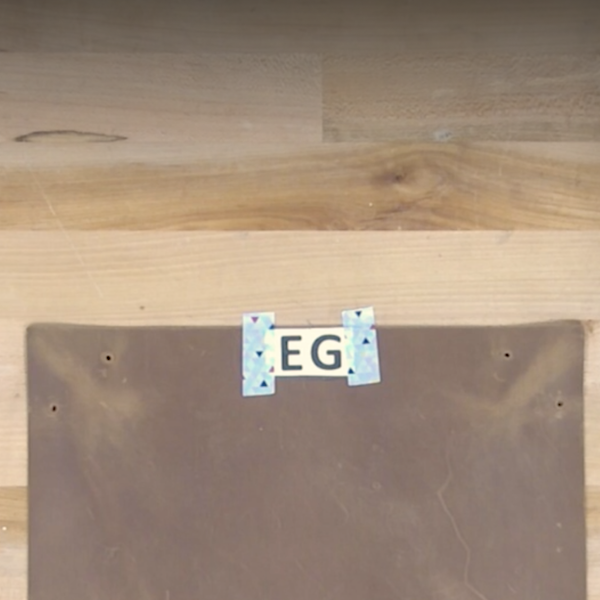 STEP 4
Engrave along the traced template from the previous step.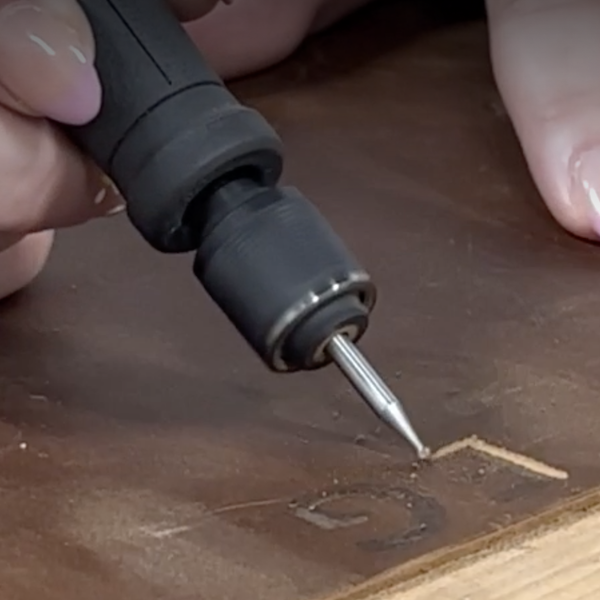 STEP 5
Fold each corner together and attach the rivets. Use a hammer to secure the rivets into place.
Materials
Leather, Rivets