Steps
Step 1
Attach painters tape around where the spoon portion ends. Paint both the spoon handle and a swipe of paint on glass jars and allow the paint to dry.
Materials
Painter's Tape, Paint, Paint Brush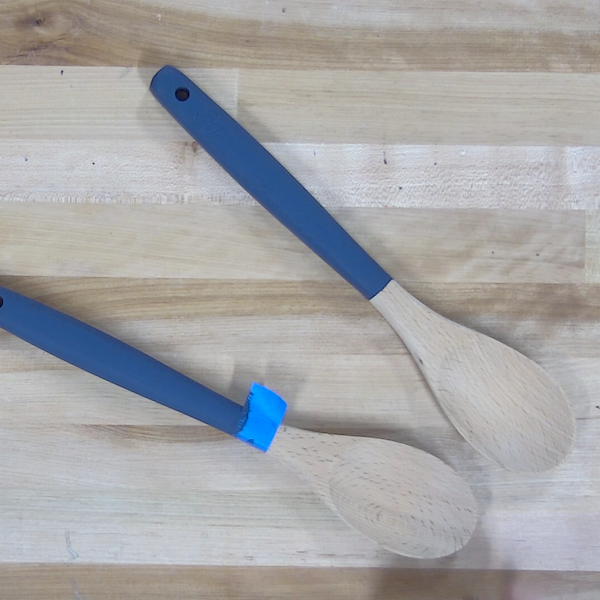 Step 2
Attach the word stencils with tracing paper on the spoon handles and on the glass jars. Trace along the letters with a pencil, then remove tracing paper.
Materials
Tracing Paper, Pencil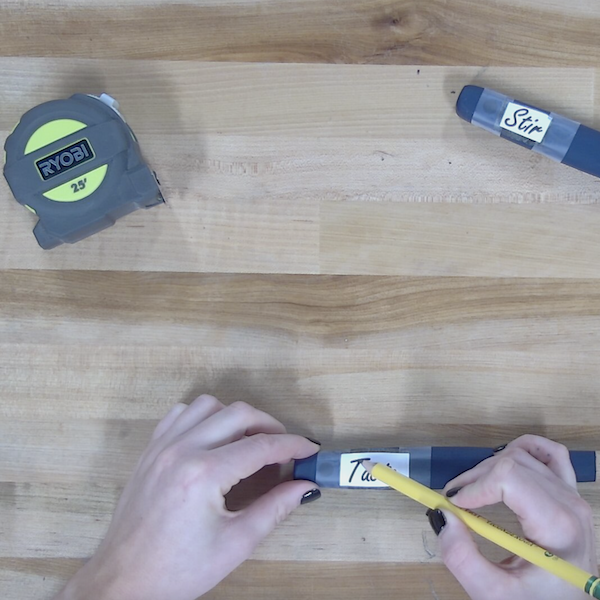 Step 3
Insert the ball engraving burr into the 18V ONE+ Precision Craft Rotary Tool and start with a low speed for increased control. Carefully engrave along the letters until fully engraved into the spoons.
Tools
Rotary Tool, Engraving Bit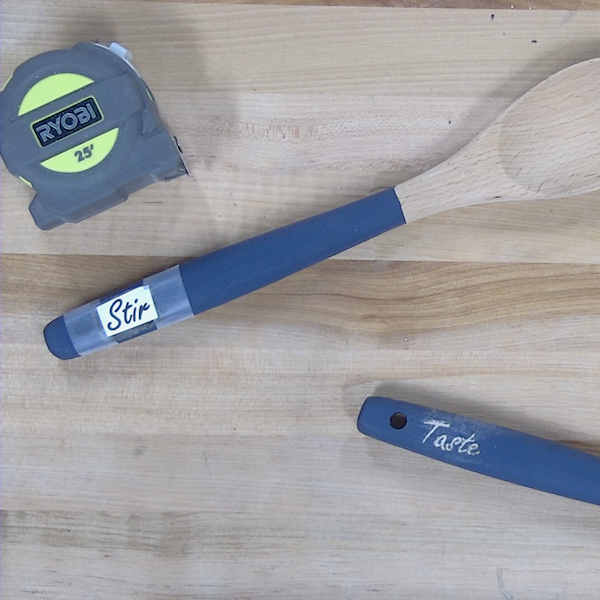 Step 4
Insert the Diamond Tip Engraving Eurr and set the speed to low to start. Carefully etch the letters into the glass.
Tools
Rotary Tool, Etching Bit
Step 5
Use the USB Lithium Power Cutter to cut three pieces of twine to desired length. Double wrap a piece of twine around each jar and tie a bow in the front. Fill each jar with desired ingredients.
Materials
Thin Twine Bundle